A 24-7 live video camera in London, England at the world-famous Beatles' zebra crossing on Abbey Road near Abbey Road Studios, a streetscape made famous by the cover of their 1969 LP, Abbey Road.

All kinds of funny stuff happens here around the clock. A tourist attraction.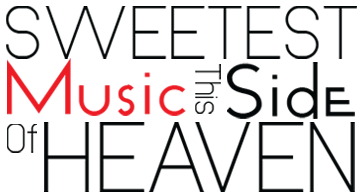 ---
Guy Lombardo's multiple-award-winning Tempo VII hydroplane, built in 1955 and powered by an Allison aircraft engine, has been owned by the City of London since 1983 when it was donated to the City by the late Colonel Tom Lawson.
It is currently on display at London's Jet Aircraft Museum along with the Miss Supertest III hydroplane, immediately northwest of the London International Airport. It is open Saturdays from 9 am to 5 pm.
Contact London's heritage planner Don Menard (dmenardATlondon.ca) if you or your organization are interested in displaying the Tempo VII in a public setting for a special short-term event.
---
LOMBARDO TRIVIA: London-born-and-raised bandleader Guy Lombardo (June 19, 1902- Nov. 5, 1977) never travelled across the bridge named in his honour in London, Ontario, since the bridge never officially opened until Nov. 16, 1978, more than a year after his death.
Guy Lombardo (1902-1977) with his younger sister, Rosemarie Lombardo (1925-2011) in the 1940s. Guy and his brothers in the orchestra actually named their sister Rosemarie, who was born 23 years after Guy.
Author:
editor
Dated:
Saturday, September 09 2006 @ 05:08 PM EDT
Viewed:
14,594 times

By Barry Wells

London, Ont. -- Lights, camera, bun toss! London's rolling out the red carpet for Hollywood's hottest screenwriter and its humble native son on Monday, September 11 (unusual date that one), 2006.

Paul Haggis, who won two Academy Awards last March -- best original screenplay and best picture for the movie, Crash -- was born on March 10, 1953, "on Blackfriars [Street] near Blackfriars Bridge" says his father Ted, which explains the name of Haggis's film company, Blackfriars Bridge Productions.

In the early 1970s, Paul cut his teeth in theatre production at the former Gallery Theatre at 36 York Street (owned by his father) before heading to Tinseltown in 1974-75 to follow his dream of writing TV and movie scripts. After a few years of doing odd jobs in Los Angeles, Haggis finally landed a gig writing for the TV series, Love Boat. Thirty years later, the rest is history.

What does London have planned for our hometown-lad-done-good? It's supposed to be all hush-hush. A deep dark secret known only to a handful of poohbahs at city hall, but, not surprisingly, the cat is now out of the bag.

The day will be spent visiting students in a few London schools (Fanshawe College's M block at 10 a.m., CCH at 12:15 p.m. and H.B. Beal at 1:45 p.m.), along with an afternoon visit to city hall for a ceremonial schmoozefest and bun toss, to be filmed by an entertainment TV show from Hogtown.

The question is, will Haggis bring along his two Oscars for Londoners to ogle? I predict he will.

CELESTIAL CITY: At city hall, Haggis will also receive an original collage called Celestial City by internationally renowned London artist, Philip Aziz (www.philipaziz.org), from Philip and Mayor Anne Marie DeCicco-Best.

Preeminent Jungian scholar, London psychotherapist and author, Dr. Robert Aziz -- a cousin of artist Philip Aziz -- says this about Haggis' movie Crash and Aziz' Celestial City: "Although operating in very different mediums, what the artistic visions of Paul Haggis and Philip Aziz have in common is a deep concern with the interrelatedness of life, the relationship of the part to the whole ..."

Want to watch the proceedings from the public gallery in council chambers on September 11th? The 75-or-so seats in the public gallery are on a first-come first-serve basis, so it's best to arrive at city hall early -- say around 2:45 p.m. for the 3:30 p.m. show.

Ted Haggis says that Paul's "coming to London [by limo] from the Toronto Film Festival on Sunday night [the 10th, when his latest flick, Last Kiss, is premiering], staying with me, then leaving for the school tour in the morning. There's a meeting at city hall. Paul's flying back to L.A. the next day."

Apparently Paulie-baby is flying back to L.A. from the London airport around 6:20 p.m. on Tuesday, September 12th, so he'll be in London for two full days. A visit to Philip Aziz' stunning studio and gallery -- a designated heritage property -- at 150 Philip Aziz Avenue is a possibility on Tuesday.

Initially, civic officials discussed naming a new southwest London street after Haggis (a property once owned by Paul's father) but Ted says, "I put the kibosh on that. The property had no real connection to Paul. We wanted to focus on schools that Paul attended. If Paul can inspire just one student, that's great."

Now we learn that the City also plans to honour Haggis by dedicating a future park in his name in southwest London near White Oaks and Southdale roads.


According to Robin Armistead in city hall's Culture Office, London-based Media Management Inc. is helping to organize the day, along with John Winston of Tourism London and Andrea Halwa of the London Arts Council.

---

Barry Wells is a London, Ontario-based freelance writer who's been named to the 2006 Mayor's New Year's Honours List for Heritage (http://www.london.ca/Council/honours_list.htm).