THOUGHT DU JOUR, JAN. 10: ‎"In the lifelong search for meaning, the cul de sac of hero worship is a temporary home for beginners." ~ Confucius (All Shook Up) Presley
---
City committee unanimously recommends spending $200-K for 'rebranding' London for big JLC event, LFP, Jan. 9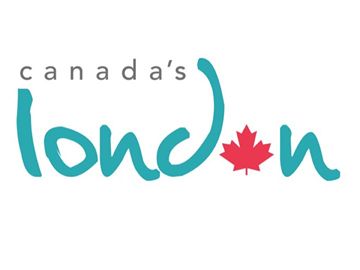 TIGHT 2013 BUDGET AT CITY HALL: The City of London, Ontario logo on the left is bought and paid for but a proposed logo on the right to promote London during the 2013 World Figure Skating Championships at the JLC in March, is not. Go figure.

AdHome Creative, formerly Surge Communications (until a month ago), at 123 St. George Street in London, is the local marketing company which has the in$ide track on this little beaut.

GRAVY TRAIN: Maybe what London really needs is a new logo depicting drunken sailors on shore leave, spending your money like there's no tomorrow.
---
TRANSPARENCY AT WORK: Tiny administrative courtroom for JoFo trial's 'first appearance' a joke, LFP, Jan. 8
Put over until February 26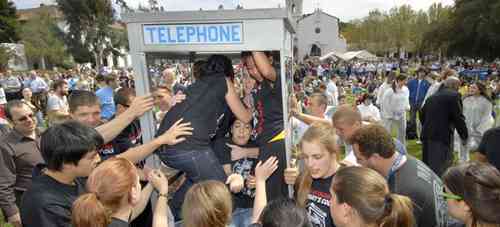 ---
---
CITY HALL: Someone doesn't have their story straight
$200-K rebranding proposal for the 2013 World Figure Skating Championships: "Tourism London is intimately involved with this process and is part of creating the campaign that key institutions will use to promote London. I'm the Director of Marketing and Communication for the London Economic Development Corporation and am Co-Chair of the Public Sector Communicator's Group ..." ~ Kadie Ward (pictured left)
I just replayed the interview between Coun. Bud Polhill (pictured left) and Devon Peacock of am980 which aired at 12:05 pm Monday on "The Pulse." During the interview Polhill says he spoke with John Winston of Tourism London on Monday morning (Jan. 7) and that Winston told him "he wasn't a part of it ... it wasn't any of his ideas" ~ referring to the proposed, $200-K marketing rebranding for London in time for the 2013 World Figure Skating Championships. http://www.am980.ca/HostShow/ThePulse.aspx (35 minutes into the program).
It's clear someone doesn't have their story straight ~ noting Cheryl Finn from Tourism London is listed as a member of the marketing working group in the City staff report (outlined as follows).
"The 'Welcoming the World to London' project team included city staff and public sector partners, including:
City of London Mayor's Office: Jennifer Buchanan
City of London City Manager's Office: Kate Graham
City of London Corporate Communications: Elaine Gamble, Robert Paynter
LEDC: Kadie Ward
London Convention Centre: Darrin Pollard
Tourism London: Cheryl Finn
London Arts Council: Andrea Halwa
London Heritage Council: Andrea Hallam
Downtown London: Janette MacDonald"
---
---
---
---
Beer and food play major role in NHL lockout
BREAKING NEWS, JAN. 6: Early this morning, a tentative deal to end the 113-day lock-out was reached between the NHL and the NHLPA. Developing ...

According to a well-placed source close to the action, the major sticking points in NHL-NHLPA labour negotiations pertained to the contents of the dressing room beer fridge and post-game buffet table ~ player amenities the NHL owners perceived as insignificant clauses in the collective agreement.
---
USA wins Gold, no medal for Team Canuckistan in Russia
BREAKING NEWS, JAN. 5: Team Russia 6, Team Canuckistan 5 in overtime at the World Juniors in Ufa, Russia. Russia wins the Bronze Medal.

To their credit, Canada only lost the big games during the world junior championship, largely due to unfriendly goal posts and a devious Zamboni operator.

The USA subsequently won the Gold Medal, defeating Sweden 3-1.

THIS JUST IN: PM Stephen Harper has announced a Special Inquiry chaired by Don Cherry (pictured above left) into why our boys lost at the world juniors in Russia. Heads could roll.

STEPHEN HARPER: "I don't mind when we lose fair and square, but when we're not allowed to put a loonie under center ice, that's a low blow."
---
What happens when the 'lunatics' take over the 'asylum'?

JoFo wants to give away city hall, Reg Cooper Square, Centennial Hall and the Centennial Apartments while selling off London Hydro.

Swag-Boy Orser reportedly likes the idea of selling the Dearness Home, the JLC, the Covent Garden Market and the London Convention Centre etc. Story HERE.

Out of the blue, JoFo and Joe Swantana® want to spend $200-K telling people what a great host city London is for the upcoming World Skating Championships at the JLC. See that story HERE and HERE.

Why was this expenditure not mentioned earlier when the event's budget was discussed and debated?

Oh, the irony of it all.

Strap yourself in for two more years of fun from the Fontana 8.

BREAKING NEWS: The Canadian Press is reporting Ward 12 Coun. Harold Usher has patched over to the Fontana 8. Developing.
---
The next municipal election in October 2014 can't come soon enough

Let me get this straight: Ward 4's non-performing "asset" wants to sell-off London's so-called under-performing assets.

Better to cancel Orser's ticket in the next municipal election, along with the rest of the Fontana 8 in order to elevate the quality of our elected city council.
---
THOUGHT DU JOUR, JAN. 4: What could the City of London get if we hung a For Sale sign around the necks of the Fontana 8? A pitchfork and a manure spreader?
---
Live-streaming of the Team Canada-USA Semi-Final World Juniors' Hockey game (4am start time), NJ, Jan. 3
FINAL: Team USA 5, Team Canada 1

Canada now plays Russia in the bronze medal game this Saturday morning at 4 am (our time)
---
More Fun than a Wheelbarrow Full of Eight Little Fontana Monkeys

WHICH WAY TO THE DUMP?: The best way to deal with the Fontana 8 come election time in October 2014. Half of the monkeys in the wheelbarrow say the Fontana 8 doesn't exist and the other little developer monkeys say it does. Go figure.
---
City Hall meeting schedule, January 2013, CoL, Jan. 2
---
London Knights' winning streak ends at 24


BREAKING NEWS, JAN. 1: London Knights lost 6-5 in overtime at the JLC to the Sarnia Sting, ending a 24-game winning streak, one short of tying the Canadian junior record of 25.
---

THOUGHT DU JOUR, JAN. 2: Hearing Steve Orser refer to the "Charter of Freedoms & Rights" is like hearing Goofy mention the "Charter of Rights & Freedoms."
---
Strange but True
FROM THE ABOVE ARTICLE: "Douglas Flood of London called the Lombardo items stored in Fort Myers 'priceless.' But he has more than 100 items of Lombardo memorabilia in his garage. They are what remains of a defunct [City of London-owned] museum Flood ran, called the Guy Lombardo Museum and Music Centre. City officials closed the museum in 2009, attributing it to hard economic times and dwindling visitors.

"Flood, 83, who has a 3,400-pound bust of Lombardo on his front lawn, fought the closing and is bitter about the city's decision. He said he knows the historic objects belong to the residents of London, and ultimately the Canadian government. But city officials won't get them back until they can house and display them properly, Flood said."

Only in Melonville.
---
Watch free live-streaming of the World Juniors' Canada-Russia game this morning at 8:30 am (Dec. 31)
FINAL: Canada 4, Russia 1
---
BREAKING NEWS, DEC. 31: Team Canada has won the 2012 Spengler Cup beating HC Davos 7-2 in the championship game this morning.
---
Bruce Huff and Joe O'Neil are two of the nine recipients of the 2013 Mayor's New Years' Honours List, LFP, Dec. 31
---
London Knights looking for a 24 on New Year's Eve Day
FINAL: London Knights 3, Sarnia Sting 2
OHL NEWS ~ DEC. 31: The London Knights shoot for their 24th consecutive win this afternoon against the Sarnia Sting in Sarnia.

Listen to the game live on 1290 CJBK-AM. Game time is 4:05 pm.

The same two teams play again January 1st at the JLC when the Knights could be in a position to tie the Canadian junior hockey record of 25 consecutive wins in a single season.
---
---
FOOD FOR THOUGHT
---
Melanie's tired of being insulted by morons
My name is Melanie. I am 23 years old and for about half my life I've been getting made fun of because I don't have a pretty face.

Ever since I was about 12 years old, people have been calling me ugly, hideous, disgusting and nasty. And it is very insulting to be called nasty or disgusting considering that I am a very clean person.

I work out four times a week so I'm fit. I love wearing pretty clothes. I have very good hygiene. I style my hair often ... in other words, I take care of myself and I put an effort into trying to make myself look good.

However, despite my efforts, my facial features aren't very appealing to most people so they still call me ugly. I try to remain happy because I have a good job, I have good friends and I have a family who loves me. I have three nieces that I absolutely adore and I spoil.

And yet it's hard for me to be positive and happy sometimes because people keep making fun of me for the way my face looks.

Normally I don't talk about this and I keep it to myself but the other day something happened to me while I was walking down the street.

Some guy rolled down his window from the passenger side and threw a minute maid orange juice bottle at me. As he did this he yelled at me that I was "an ugly bitch."

There were people in the backseat and they all laughed at me as the car sped away. This happened right after I left my hair stylist to get my hair done for a get-together later that night. I ended up being covered in some of the orange juice. I felt humiliated, angry and sad all at the same time.

Why? Why did you have to do that? I was just minding my own business and I was feeling really happy and excited.

When I was in high school, I thought once I was an adult the bullying would stop but it hasn't. People are always making fun of me for my face.

I didn't choose my facial features. If I had, I would be pretty. Why do I deserve for people to keep being mean to me even though I am not a bad person?

People say there is karma but I don't believe in it. I've never done anything bad in life to deserve this.

You don't have to be my friend, or even like me for that matter but why do you have to be mean? I leave people alone. I won't talk to you if you don't want me to. But can't I walk down the street without people yelling things at me?

Why should I be called "ew" when I am a very clean person? I even whiten my teeth. I wear make up even though I know it won't help much.

What age will I get to be when people won't be mean to me anymore? Why are people mean to people they think are ugly?

I've heard it's lack of self-confidence but we're in our twenties, thirties, forties ... are people still insecure when they get older?

Lately I've been finding it hard to get out of bed lately because I am so unhappy and for a while I was even thinking about suicide.

I don't want to put my family through that, but if I am going to have to go through the rest of my life being treated like crap just because of the way my face looks, even with some effort to look better then what is the point?

Melanie Harbor
A woman asking for some respect even if she isn't pretty.