---
---
---
---
Barrie Baycats draw first blood in IBL championship series


GAME 1, AUG. 29, IBL CHAMPIONSHIP SERIES: Barrie Baycats 4, Brantford Red Sox 1 (10 innings). IBL Game Report HERE.

The Brantford Red Sox are the 2013 IBL pennant winners and five-time defending IBL champions.
---
London Majors swept from IBL semi-finals by Barrie Baycats


FINAL: Barrie Baycats 10, London Majors 4 (Aug. 27) in Barrie.

Barrie has eliminated the Majors in four straight semi-final games.

It's Barrie vs. Brantford in the finals since Brantford beat Kitchener 5-4 (Aug. 27) in Brantford to take that series 4-1. Should be a good best-of-seven-game championship series.

Brantford Red Sox vs. Barrie Baycats

Game One: Thursday, August 29 at Brantford 8pm
Game Two: Saturday, August 31 at Barrie 7pm
Game Three: Sunday, September 1 at Brantford 8pm
Game Four: Tuesday, September 3 at Barrie 7:45pm
* Game Five: Thursday, September 5 at Brantford 8pm
* Game Six: Saturday, September 7 at Barrie 7pm
* Game Seven: Sunday, September 8 at Brantford 8pm

* if necessary
---
LONDON CITY HALL ~ ANALYSIS
---
Ward 8 Coun. Paul Hubert organized a team to clean up Ward 4's alleys and parking lots while Orser flapped his gums
At one point last night at city council (Aug. 27), Ward 4 Coun. Steve Orser invited Ward 8 Coun. Paul Hubert (pictured left) to walk the streets of Old East Village with him, so Orser could show him the ropes of the business district on Dundas Street East.

It's important to remember Hubert sits on the board of directors of the Old East Village Business Improvement Area (OEVBIA) because Full-Time Bluster Boy Orser, who represents the area on city council, refused to do so shortly after the 2010 municipal election when appointments were made ~ so Hubert stepped up to the plate.

While the OEVBIA is likely far better off with Hubert on its board instead of Orser, who has a well-deserved reputation as a grandstanding buffoon, the irony of the moment was priceless.

Hubert replied that he's in the area at least once a week and in fact that very afternoon was helping clean up a few alleys and parking lots in Old East Village between Adelaide and Lyle Street.
Porky's always pointing the finger at someone else



TRANSLATION: While Orser was indulging his favourite past-time of flapping his gums and cooking up ways to get media play, Hubert was loading garbage and litter into garbage bags and buckets in Old East Village with a team of volunteers.

It's a perfect snapshot of the difference between the two ward councillors.

By the way, Hubert represents the west-end ward of Oakridge at the other end of the city. Need I say more?
---
Orser wisely shot down by council as task force chair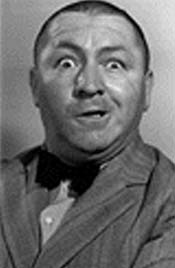 Last night (Aug. 27), London city council voted 8-7 against appointing Ward 4 Knucklehead Steve Orser (reasonable facsimile pictured left) the chair of the Old East Village Safety Task Force ~ before the membership of the task force was determined or even held their inaugural meeting.

London and Old East Village clearly dodged a bullet there. The vote to establish a task force was unanimously approved 15-0, although its membership remains unclear with staff expected to bring back a recommended membership model.

Joe Swantanaź (and Orser himself) pushed to have Orser appointed chair right off the hop ~ when normally committee chairs are selected by the members at their inaugural meeting.

Fontana, Swan, Van Meerbergen, Polhill, Henderson, White and Orser (7) should know better.

Pathetic, really.
---