HENDERSON GOES TURTLE: Ward 9 Coun. Dale Henderson says he's working on something big again but he's not willing to discuss it, LFP, Oct. 6
---
BREAKING NEWS, OCT. 5: London, Ontario, doctor Tarek Loubani and Toronto filmmaker John Greyson have finally been freed from an Egyptian prison. Developing ...
---
Two hundred years ago today on Oct. 5, 1813, Chief Tecumseh died at Moraviantown during the Battle of the Thames, WP, Oct. 5
---
---
THOUGHT DU JOUR, OCT. 5: London city council members should never forget they're not permanent fixtures. They're merely keeping the seat warm for their replacement.
---
'I donít want people to know my businesses.' ~ Coun. Dale Henderson
---
---
Fluoridation on the ballot? It should be ... unless you're afraid of democracy
"Coun. Stephen Orser is seeking to revive the flouride-in-water issue by asking continued fluoridation of Londonís water be decided by a question on the municipal ballot next October. ďThere are no arguments against chemical-free drinking water,Ē Orser said Tuesday in a note explaining his bid which will come to two committees early this month. A year ago council voted to continue adding fluoride despite pressure from activists. Activists persuaded Waterloo and Windsor to end fluoridation." ~ Chip Martin, LFP, Oct. 2

I agree with Coun. Orser on this one regarding water fluoridation. At the very least, the City of London needs a ballot question on this controversial issue (the results would be binding on the council pursuant to the Fluoridation Act of Ontario).

The time to do it is during the 2014 municipal election to save costs. The last ballot question was in 1966 ~ before most Londoners alive today were of legal voting age or even born.
---
Ombudsman's preliminary report ripped 'em a new one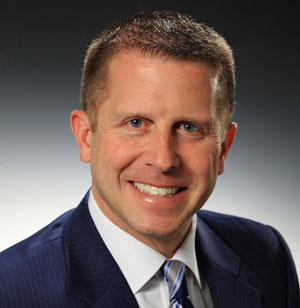 The Ombudsman's final investigative report regarding the seven council members who attended the private pre-budget meeting at Billy T's Tap & Grill in late February 2013, will be publicly released within days.

AltLondon has learned the preliminary report ripped the "Billy T's Seven" a new one.

BACKROOM CLUB: Attending the controversial meeting were the usual suspects ~ Mayor Joe Fontana and six of his stooges: Namely, Cllrs. Bud Polhill, Joe Swan, Steve Orser, Dale Henderson, Paul Van Meerbergen and Sandy White.

CONFLICTING STORIES: Originally, Fontana said the meeting in the backroom at Billy T's was to discuss the McCormick lands with Orser, then Polhill said it was to help plan his 50th wedding anniversary, then Henderson said he just happened to bump into six other members of city council on a Saturday morning at Billy T's on Highbury Avenue North, then Polhill said it was just him and Van Meerbergen at first, then everyone else showed up ... just a coupla days before the 2013 final budget meeting last February ... the second time in two years.
---
THIS JUST IN, OCT. 1 : Local CORUS radio station FM96 has agreed to provide the $140 to pay the "nuisance ticket" issued to Max Gow, captain of the Western Mustangs Cheerleading Team last Saturday morning on Broughdale Avenue.
---
WESTERN HOMECOMING 2013
---
The Western Mustangs Cheerleading Team should fight the $140 nuisance ticket in court
'In a free and democratic society, nothing the police do is irrelevant. By challenging this ticket, you can help improve policing.'

Western Mustangs Cheerleading Team: Canadian Champions 1985, 1986, 1987, 1988, 1989, 1990, 1991, 1992, 1993, 1994, 1995, 1996, 1997, 1998, 1999, 2000, 2001, 2002, 2003, 2004, 2005, 2006, 2008, 2009, 2010, 2011 and 2012.

By Barry Wells/ OPINION
Last Saturday's (Sept. 28) brief "cheerleading performance" on Broughdale Avenue at 11:15 am by four members of the Western Mustangs Cheerleading Team resulted in a $140 provincial offences "nuisance" ticket issued by the London Police Service under London's Streets By-Law.
No warning was given by the police prior to the ticketing.
The quirky story's been in high rotation internationally and on social media for three days now. And we wonder why London's called "Melonville."
The cheerleading team's captain, Max Gow, who's cited on the ticket, should fight it in court.
Why?
It's worth noting the following relevant details which have emerged since the incident.
1. The police video showing a crowded Broughdale Avenue was shot 30 minutes after the cheerleading team had been ticketed at 11:15 am ~ according to Deputy-Police Chief Shea.
2. "But [cheer coach David] Tracey ~ who lived on Broughdale for 11 years ~ called it a 'normal Broughdale crowd' and said if there was an unmanageable crowd it must have gathered after the cheerleaders were ticketed ~ at 11:15 a.m.
"It wasn't like that when we were there," he said. "They can twist it to make it sound like insanity and show videos that are like 'wow, look at the streets!' but it wasn't like that when we were there," he said (quote taken from The London Free Press).
3. The video reveals Broughdale Avenue was blocked off at Richmond by several police vehicles, yet Deputy-Police Shea called it a "public access roadway."

4. "Itís something that doesnít stand out as being your typical nuisance associated with what we see here in town. With my past experience [as a former police officer], Iíve laid that charge a number of times. But from the outset it just doesnít sound that there was a nuisance . . . You are talking about drunkenness, etc. . . . then youíre talking about people doing a cheer.Ē ~ London lawyer Jim Dean, who offered to represent the cheerleading squad for free (quote taken from The London Free Press)
Why are the above details relevant?
The police provided the video to show the context of the situation on Broughdale Avenue but it was shot 30 minutes after the ticket was issued.
The police also stressed the primary reason for the ticket was the brief cheerleading performance endangered public safety by limiting access to emergency vehicles ~ when it was the London Police who'd blocked the public access roadway at Richmond Street and Broughdale Avenue.
They have a London lawyer ~ a former police officer ~ who's willing to fight the ticket in court. Take him up on his offer.
To those who say this incident is being over-reported, never forget the following quote from my good friend, Butch McLarty.
"Police actions are a suitable matter to scrutinize, even horseshit provincial offences tickets. In a free and democratic society, nothing the police do is irrelevant. By challenging this ticket, you can help improve policing."
---
---