A 24-7 live video camera in London, England at the world-famous Beatles' zebra crossing on Abbey Road near Abbey Road Studios, a streetscape made famous by the cover of their 1969 LP, Abbey Road.

All kinds of funny stuff happens here around the clock. A tourist attraction.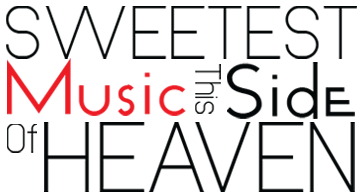 ---
Guy Lombardo's multiple-award-winning Tempo VII hydroplane, built in 1955 and powered by an Allison aircraft engine, has been owned by the City of London since 1983 when it was donated to the City by the late Colonel Tom Lawson.
It is currently on display at London's Jet Aircraft Museum along with the Miss Supertest III hydroplane, immediately northwest of the London International Airport. It is open Saturdays from 9 am to 5 pm.
Contact London's heritage planner Don Menard (dmenardATlondon.ca) if you or your organization are interested in displaying the Tempo VII in a public setting for a special short-term event.
---
LOMBARDO TRIVIA: London-born-and-raised bandleader Guy Lombardo (June 19, 1902- Nov. 5, 1977) never travelled across the bridge named in his honour in London, Ontario, since the bridge never officially opened until Nov. 16, 1978, more than a year after his death.
Guy Lombardo (1902-1977) with his younger sister, Rosemarie Lombardo (1925-2011) in the 1940s. Guy and his brothers in the orchestra actually named their sister Rosemarie, who was born 23 years after Guy.
Title:
Daredevil Robert Overacker, 39, flew over Niagara Falls on a jetski
Author:
Butch McLarty
Dated:
Monday, April 27 2015 @ 12:01 AM EDT
Viewed:
2,680 times
Civic Meetings-Events in London, ON, from Mon. Apr. 27 ===>
---
VIDEO: What would happen if government did the right thing and stopped water fluoridation?


Fluoride is a highly volatile neurotoxin and governments have been dumping it into the public drinking water for more than a half-century. Truly mind-boggling. Now they don't want to admit it was a Huge Mistake, so on it goes.
---
BREAKING NEWS: The US lowers acceptable levels of fluoride in drinking water for the first time in 50 years, TG, Apr. 27




Various cancers and water fluoridation, PubMed, Apr. 27


Get rid of it altogether. Water fluoridation is unnecessary (brush and spit instead), unethical (no informed consent by Londoners), unsafe (it accumulates in our bodies) and ineffective (only works by topical application, not by drinking it).
---
Montreal Taxi Bureau has seized 40 UBER vehicles since mid-February, CBC, Apr. 27
---
Six Ottawa UBER drivers plead guilty to taxi licensing by-law charges. OC, Apr. 27
---
BREAKING NEWS: Baseball Legend Jim Fanning, 87, has died, Apr. 25
Gentleman Jim Fanning has died in London, LFP, Apr. 25
---
RETROSPECTIVE: The Rolling Stones, Off the Hook, Unplugged & Disconnected, by Barry Wells, LY, Apr. 25
---
THROWBACK THURSDAYS: The Rolling Stones in London, Ontario on April 26, 1965, CTV-London, Apr. 23
---
You don't have to be a Rhodes Scholar to realize every effort should be made to protect the integrity of our public drinking water. Or do you? LY, Apr. 23
---
The federal Competition Bureau likes UBER-style cab services, CB, Apr. 21
---
Donald Trump's misogynist tweet about Hillary Clinton before he removed it, T, Apr. 20
---
Music legend Willie Nelson, 81, to roll out his own brand of marijuana called 'Willie's Reserve', G&M, Apr. 20
---
FORCED MEDICINE: The insane philosophy behind water fluoridation
---
The Ballad of Mike Puffy, NP, Apr. 19
---
Secret documents reveal structure of Islamic terror group ISIS, SO, Apr. 19
---
STEVE GARRISON: The Hardest-Working Man in Show-Business
Monday to Friday, 6 am to 9 am on 1290-CJBK-AM
---
GIVING IT THE OL' COLLEGE TRY
---
What a Way to Go!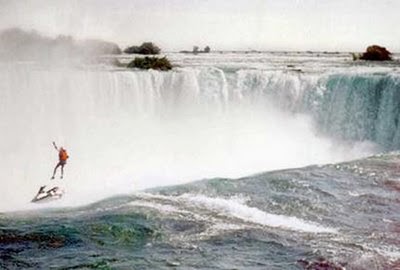 THE OL' COLLEGE TRY: A number of people have tried to ride over the edge of the Canadian Horseshoe Falls at Niagara Falls, but nobody had a crazier plan than Robert Overacker, 39 (married, no children).

On October 1, 1995, shortly before 12:35 pm this Camarillo, California daredevil entered the Niagara River on his jetski near the Canadian Niagara Power Plant and started speeding toward the falls.

His plan was to ride a rocket-boosted jetski over the falls and parachute to safety.

The problem was that water tends to make things wet. Not only did the rocket fail to fire, but his parachute failed to open as he plummeted over the edge. He never stood a chance.

When you hit water from that height (180 feet) it's like hitting cement ~ not to mention the jagged rocks at the bottom of the falls.

Click on "read more" to watch a short YouTube video of Robert Overacker's ride into oblivion on October 1, 1995.
Author:
Butch McLarty
Dated:
Saturday, April 18 2015 @ 12:01 AM EDT
Viewed:
2,064 times
RINSE THE BLOOD OFF MY TOGA (PLEASE):
Turmoil in the Sacred Groves of Academe (Alumni Fundraising)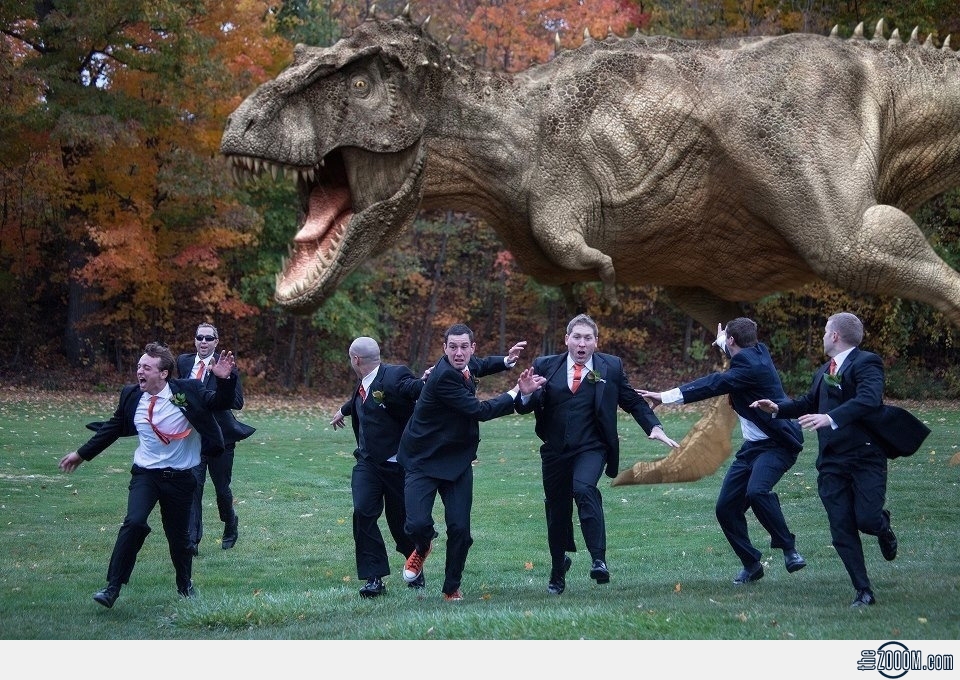 BREAKING NEWS, APR. 17: Western University president Amit Chakma (pictured left) has survived a non-confidence vote by Western's Senate during an open, roll-call vote (not a secret ballot) of 49 against the motion of non-confidence, 30 in support. 5 abstained.

A second non-confidence motion against the chairperson of Western University's Board of Governors, Chirag Shah, was defeated by Western's Senate, 46-20. 21 abstained.

The non-confidence votes are a first for Western University and likely a first for any major Ontario university.

Shortly thereafter the various factions of senators retired to private chambers to hoist a few glasses of vintage grog from the well-stocked wine cellar of Gibbons Lodge. Onward, Upward!
---
Mike Duffy's makeup, fitness sessions paid for from office research budget, trial hears, TS, Apr. 16
EXCLUSIVE: A photograph (no photo-shopping whatsoever) of suspended Senator Mike (The Ol' Duff) Duffy sans makeup. Looking good, Duff!
---
London can't get no Satisfaction, LFP, Apr. 16


The Rolling Stones promised in 1965 they'd return to London to finish their concert which was halted by a so-called "riot." In fact, the real reason the concert was stopped was the concert promoter, Pat Quinn (manager at Sayvette's), was unable to pay the balance of the band's fee because Gardens' management seized the box office receipts (to cover the damage at the front doors), which resulted in the Stones' manager cutting the power to the amps. That's when it really hit the fan.
---
Nearly 98% of Europe has banned water fluoridation, TFP, Apr. 15
Why? Because the fluoride used is a toxic industrial waste that has no business being added to our drinking water at any level of concentration
---
COMING UP THIS FRIDAY: Western's Senate will consider a motion of non-confidence in President Amit Chakma on Friday, April 17 at 1:30pm in the New Ivey building, Room 1100.
---
New SOHO Market opens on Fri. Apr. 24 at 4 pm at the Goodwill Centre on Horton
---
FREE TICKETS to the London Majors-Brantford Red Sox game at Labatt Park on Sunday, June 21st (Father's Day)
---
Just noticed (Apr. 13) that local publication SCENE magazine is no longer published every two weeks. It's now a monthly. Down to 13 issues from 25 annually.
---
Today (Apr. 13), Post Media took over The London Free Press. LFP staff received "Welcome" e-mails from Post Media.
---
News Arts Attitude
Published every two weeks. Current edition: Apr. 16, 2015; Next edition: Thurs. Apr. 30, 2015
---
THE LONDON YODELLER
---
Water Fluoridation is Unnecessary, Unethical, Unsafe and Ineffective



Canada's leading authority on water fluoridation and preventive dentistry is Dr. Hardy Limeback, BSc PhD (Biochemistry) DDS, Former Head, Preventive Dentistry, University of Toronto


Yodelling in the Canyon, April 16, 2015
Barry Wells
It wasn't until five years ago I became interested in London's 48-year-long practice of water fluoridation, after I discovered I needed hip-replacement surgery in my left hip due to severe osteo-arthritis at age 55.
During discussions with hospital staff leading up to my surgery, several I spoke with said hip and knee replacements were on the rise in younger men and woman – and not just among those with sports-related injuries. While it's only anecdotal evidence, "fluoride in our drinking water" as a likely cause came up several times during these conversations, sparking my interest in the subject.
Prior to that, like most people, I never gave water fluoridation much thought. I'd scanned documents on city hall agendas over the years from anti-fluoridation activist Chris Gupta, a professional engineer, as far back as the early 1990s, but didn't pay much attention to them, figuring the Middlesex-London Heath Unit was on top of the issue.
But as I researched the subject over the next few years, several facts became apparent:
1. Water fluoridation's supporters and opponents alike agree that fluoride (more accurately "Hydrofluorosilicic Acid" or HFS) only helps to prevent dental decay by topical application, not by ingesting or drinking it. This agreed-upon fact alone should end the Great Fluoride Debate since we're able to brush our teeth with fluoridated toothpaste and spit it out as recommended to avoid ingesting fluoride, a proven neurotoxin.
Given their admission fluoride only works by topical application, it's surprising fluoridation supporters don't drink shampoo to wash their hair or drink sunscreen to avoid a sunburn. If brushing with toothpaste and spitting it out isn't good enough for their teeth, why just wash their hair with shampoo? Better to drink it as well to get the full body effect, right?
The nonsensical argument from some fluoride supporters, however, is the poor among us can't afford to purchase a toothbrush nor paste or be bothered to brush their teeth, so everyone in town has to drink fluoridated tap water whether they want to or not – unless they install a costly reverse-osmosis filter system to remove about 90% of the fluoride from their tap water.
The kicker is that by adding Hydrofluorosilicic Acid to our water, fluoride accumulates over time in our bones, tissue and organs, which, according to a growing body of scientific evidence, can cause a variety of serious health problems, particularly in the very young and the elderly. This ongoing accumulation makes London's purported safe concentration of HFA in our drinking water of 0.7 mg/L a bit of a joke. Not only does everyone drink varying amounts of tap water daily, it builds up in our bodies to boot – something most fluoride proponents refuse to talk about.
2. Water fluoridation is unnecessary (brush and spit instead), unethical (no informed consent by Londoners), unsafe (it accumulates in our bodies) and ineffective (only works by topical application, not by drinking it).
Author:
Butch McLarty
Dated:
Tuesday, April 14 2015 @ 12:00 AM EDT
Viewed:
4,237 times
Civic Meetings-Events in London, ON, from Tue. Apr. 14 ===>
---
Tonight (Apr. 13) at the Strategic Priorities & Policy Committee:

The Musicians of Orchestra London plan passes 11-3, subject to the London Arts Council (Andrea Halwa, executive director) providing a report detailing how the (up to) $300K will be spent.

All money will be withheld until the report is delivered and approved.

Councillors Mo Salih, Bill Armstrong and Jesse Helmer were opposed.
---
Toronto Maple Leafs say they'll win the Stanley Cup next year for sure, TS, Apr. 12
---
The Snake (Burmese Python) that's eating Florida, NYT, Apr. 11
---
A Misguided Carry-Over Project from the Last Council ~ nearly $300K Down the Rabbit Hole

REMEMBER THIS ONE?: Is there anything going on with the Kilmer Brownfield Equity Fund and London Hydro regarding the potential sale and redevelopment of the publicly owned land at 111 Horton St. East (adjacent to Labatt's Brewery) or is this ill-advised project finally dead in the water?

Inquiring minds want to know. Background Story by Barry Wells HERE.

LFP story from May 15, 2014 HERE.
---
Western's fundraising call centre ceases operations temporarily after Chakma scandal, WG, Mar. 10
---
Harper hailed Mike Duffy as a great Senator in the past, TS, Apr. 10
---
REBIRTH: City funding for a new Orchestra? LFP, Apr. 8
---
DAY TWO: Puffy McDuffy on trial for slurping too hard at the Senate trough, NP, Mar. 8
---
IVORY TOWER GOVERNANCE ISSUES: Amit Chakma's contract was approved by a board committee, not the full board of governors, LFP, Apr. 3
---
50 YEARS LATER: Push on to have The Stones return to London

BREAKING NEWS, APR. 2: John Winston, executive director of Tourism London, is trying to get the Rolling Stones to play the Western Fair District in early-to-mid July 2015 during their 15-city North American ("Zip Code") tour when they'll be near Southwestern Ontario.

The Western Fair District is now aggressively pursuing concerts for its new concert setup inside the outdoor oval racetrack (15K to 20K people) for the summer months, prior to the annual fair in September, with entertainment company Live Nation. For example, Van Halen is scheduled to perform at the Western Fair on August 5th.

The problem, likely insurmountable, is the Stones' upcoming Zip Code Tour is being handled by AEGLive-Concerts West, not Live Nation.

Watch for a segment about this story on CTV-London tonight at 6 pm (Thur. Apr. 2) by Bryan Bicknell. Watch the CTV-News video HERE about the Rolling Stones and London.

BACKGROUND STORY BY BARRY WELLS HERE: The Rolling Stones promised in 1965 they'd return to London to finish their concert which was halted by a so-called "riot." In fact, the real reason the concert was stopped was the concert promoter, Pat Quinn (manager at Sayvette's), was unable to pay the balance of the band's fee because Gardens management seized the box office receipts (to cover the damage at the front doors), which resulted in the Stones' manager cutting the power to the amps.
---
Paul Cheng, off the mark as usual, making excuses, TMR, Apr. 2
---
BREAKING NEWS: Western's president Amit Chakma says he will be returning $440K to Western; Western says a retired judge will review the university's compensation practices, WG, Apr. 1
---
News Arts Attitude
Published every two weeks. Current edition: Apr. 2, 2015; Next edition: Thurs. Apr. 16, 2015
---
THE LONDON YODELLER
---
The McLarty Party of Canada's 15-Point Plan for Downtown Revitalization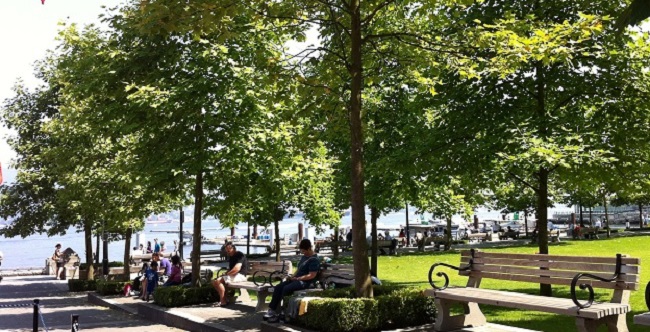 During the past 50 years, Londoners have paid more than $225-million for a variety of public projects to rejuvenate the downtown, with limited success. Well, folks, the cavalry has finally arrived, courtesy of the McLarty Party of Canada®, a registered political party and non-profit think tank founded in London three years ago by a public-spirited consortium of award-winning corn growers, hog farmers and agricultural economists.

At no cost to the City of London, here's the executive summary of the McLarty Party's 15-Point Plan for Downtown Revitalization, a 319-page document soon-to-land with a thump on the mayor's desk at 300 Dufferin Avenue:

PRIMO LOCATION: London's downtown is strategically located at the forks of the Thames River, smack-dab in the middle of The Great Lakes Triangle and the pork-producing heartland of Southwestern Ontario. Nearby are four border crossings into the USA at Sarnia-Port Huron, Windsor-Detroit, Fort Erie-Buffalo and Niagara Falls, New York.

Bisecting the city's southernmost acreage is the 401 NAFTA Superhighway, stretching 508.2 miles from the Quebec border in the east to Windsor, Ontario in the west. With 75,000 vehicles per day travelling through London on the 401, we need to devise strategies to redirect some of this traffic to the city centre. Shedding our image as The Sleepy Town that Fun Forgot™ is essential.

1. Remove all metal tree sculptures in downtown London by sawing them off flush with the sidewalk. Replant the metal trees in Reg Cooper Square, thereby creating a "mini-forest."

2. Direct Ivan Listar, London's urban forester, to collaborate with ReForest London and Andrew Macpherson in parks planning at city hall to plant 500 indigenous trees and shrubs in the core in specially designed, raised planters on sidewalks, parking lots and road allowances wherever possible. We need more songbirds, shrubbery and shade downtown.
3. Waive annual food truck licensing fees for five years so Stobies Pizza and the Honey-Bee Ham Company® can put at least two food trucks each on the road. If we're going to eat pizza and ham sandwiches on the go, it might as well be Stobies and succulent Honey-Bee Ham on a Bun.
4. Erect bronze statues of the iconic Labatt's Blue and 50 Ale stubby bottles in the Covent Garden Market's public square, to celebrate London's 180-year-old brewing heritage. A city focused on beer is a happy city, noting craft breweries are popping up like the flowers in May.
5. Organize an annual Melon Festival for the Covent Garden Market's public square in August. Since London is the Intellectual Hub of Southwestern Ontario™ thanks to our institutions of higher learning, Big Melons are a good fit for showcasing nature's bounty.
6. Erect a bronze statue to The Famous San Diego Chicken, professional sports' most famous mascot created by London-born-and-raised Ted Giannoulas. Ted began his unique sports-related career changing the old manual scoreboard at Labatt Park in the mid-1960s for 25-cents a game. He's been contacted and endorses the idea.
Author:
Butch McLarty
Dated:
Wednesday, April 01 2015 @ 12:01 AM EDT
Viewed:
4,374 times
Civic Meetings-Events in London, ON, from Wed. Apr. 1 ===>
---
Click on image to watch video


AMIT CHAKMA: Western University's Thuper-Duper Thuperman. London's Million-Dollar Man of the Month. Go to the Head of the Class. See the latest LFP story HERE. This fiasco is the talk of the Ontario legislature. There's a private members' bill in the works which stands a reasonable chance of being enacted into law. The NDP MPP for London West, Peggy Sattler, is introducing it to prevent a repeat. The Chakma Bill.
---
Joni Mitchell in intensive care after being found unconscious at her home, BN, Apr. 1
---
Cheng spent a big chunk of cash

MAR. 31, 2015: Runner-up mayoral candidate Paul Cheng says (from Saudia Arabia) he spent more than $126K of his own cash for his 2014 mayoral campaign and that he tried to file his 2014 campaign financial statements electronically with the city clerk's office but that they were rejected. He was told he had to file them in person.

Under the Municipal Elections Act, campaign financial statements must be signed by the candidate in front of the city clerk or by a notary public-commissioner of oaths. Cheng did neither.

Cheng is now barred from running in the 2018 municipal election in London. AM980's interview with Paul Cheng HERE.
---
The campaign financial statements are in and the Fontana-Swantana Crew were crushed like bugs despite spending big bucks, LFP, Mar. 30
---
Mayor Matt Brown spent $203K on his campaign (a record for London) and Sandy White claims $12K for fundraising (say what?) while Orser donated $500 to his pseudo-rival's campaign (Fiona Graham), CTV-London, Mar. 28
"Ousted councillor Sandy White claimed a $12,000 expense for fundraising, detailing a barbeque in August which lost money. The result helped keep her under the spending limit.

"Stephen Orser donated $500 to Fiona Graham, a candidate who was challenging him but also lost in Ward 4." ~ From CTV-London story

Loreta Ferrer, Steve Orser's girlfriend of a few years, is listed on Fiona Graham's campaign financial statements as donating $300 to her campaign ~ for a total of $800 (the vast majority of Fiona Graham's $1,071.89 campaign).

Too bad it didn't work out for White, Orser or Graham.
---
MORE TREES PLEASE: London's Million Tree Challenge ramping up to Canada's 150th Birthday in 2017, LFP, Mar. 24
---
Toboggan craft beer coming soon to Jim Bob Ray's on Richmond Row, LFP, Mar. 24
---
Fibre-optic grant plan for London's downtown, LFP, Mar. 24
---
Despite a comprehensive survey in 2008 which identified animals as the most popular attraction at Storybook Gardens, kiss them all goodbye, LFP, Mar. 24


When City staff made the following statement in its original 2008 Storybook Gardens Business Plan: "Although the reduction to only farm animals is quite attractive from a financial perspective, it would have a drastic impact on the marketability of Storybook Gardens and we recommend maintaining a 'Modified Zoo and Farm,'" it speaks volumes no matter what they say or do later.
---
91% strike mandate for City of London's CUPE Local 101 workers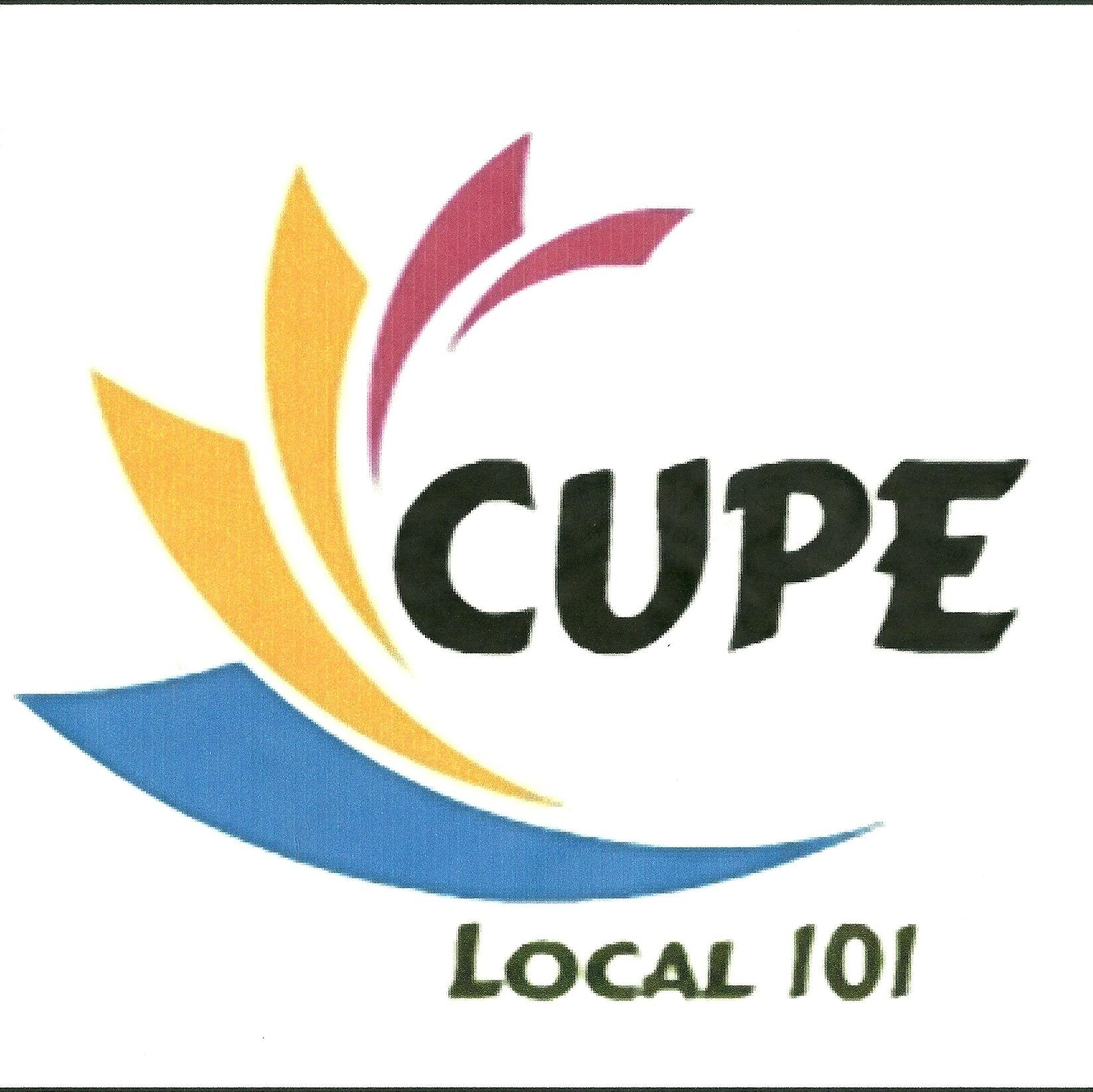 * 91% of approx. 760 "inside workers" for the City of London have voted in favour of going on strike if a new collective agreement cannot be reached.

* membership voted on Thurs. Mar. 19.

* current three-year contract expired on December 31st, 2014.

* reached an impasse 18 days ago on March 5th.

* negotiation process ongoing, union has requested a conciliator from the Ministry of Labour.

* most recent general membership meeting of CUPE Local 101 was on Tuesday, Mar 24 at St. Peter's Auditorium at 533 Clarence Street.
---
OPEN HOUSE: Fugitive Slave Chapel Preservation Project



MOVING DAY: November 12, 2014


WHERE: Beth Emanuel Church, 430 Grey Street, London, Ontario.
WHEN: Friday, March 27, 2015 from 12 noon to 6:30pm and Saturday, March 28, 2015 from 9am to 6:30pm.
PROGRAM: To celebrate the moving of the Fugitive Slave Chapel last November 12th. Drop in and see what we've done. Talk to those who have been involved. Let us know your ideas. View displays and learn the history. Meet and greet those who brought the Chapel home. Coffee, tea and light snacks all day. Free Dinner at 5pm each day.

MORE INFO: 519-433-4311
Fugitive Slave Chapel Preservation Project website
---
News Arts Attitude
Published every two weeks. Current edition: Mar. 19, 2015; Next edition: Thurs. Apr. 2, 2015
---
THE LONDON YODELLER
---
My Name is Barry and I'm an Internet-aholic in Need of Therapy

Yodelling in the Canyon, Mar. 19, 2015
Barry Wells
On a recent Friday night, I was happily surfing the Internet while gorging myself on the golden goodness of a box of Twinkies™ when my desktop computer suddenly froze, forcing me to reboot to get back online.
After the reboot, it was impossible to reconnect to the Internet – something that's never happened since I purchased this Hewlett-Packard computer after my beloved Apple desktop died last October in a puff of smoke.
I figured my connectivity problem may have had something to do with me accidentally downloading an AVG anti-virus program when I was busy on the phone earlier in the day, thinking I was clicking "close" when I mistakenly hit "download." But, who knows? I'm not the best at multi-tasking and have the scars, burns and abrasions to prove it.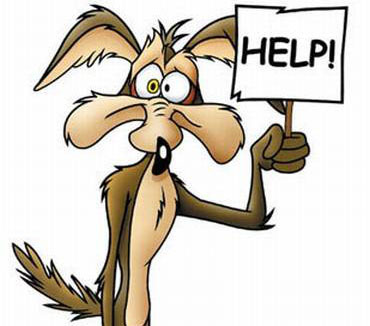 In any event, several hours of exploring various troubleshooting programs, plus an early morning call to my Internet Service Provider's tech-support line were futile, since I was unable to access my Windows® control panel for some diabolical reason known only to Satan and his devious disciple Bill Gates.
Truth be known, going from an Apple computer to a PC with Microsoft-Windows' software is like driving a $250 Bondo Buggy after owning a fully-loaded Lincoln Continental.
CARPET CHEWING: In the past when my computer pooched, my reaction has been to frantically chew the carpet, chain-smoke funny, hand-rolled cigarettes and pound back a dozen or so bottles of warm Labatt's 50 Ale. Not good for the blood pressure nor the kanooter valves in the ol' ticker.
Author:
Butch McLarty
Dated:
Wednesday, March 18 2015 @ 12:01 AM EDT
Viewed:
4,404 times
Civic Meetings-Events in London, ON, from Wed. Mar. 18 ===>
---
Non-existent children's remedy invented by CBC Marketplace approved by Health Canada, SBP, Mar. 17
---
Corrupt to the Core, Memoirs of a Health Canada Whistleblower, SC, Mar. 17
---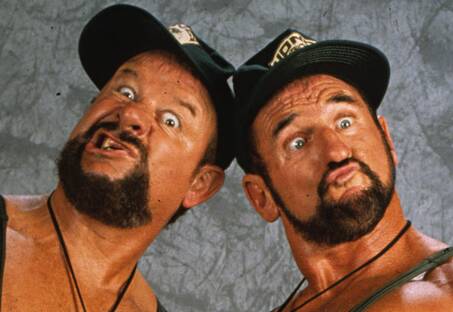 BREAKING NEWS: Health Canada says it has finally found a peer-reviewed toxicological study by two top North American scientists employed by the aluminum and fertilizer industries (pictured above) who say water fluoridation is a good thing for humans, including infants, seniors and those suffering from thyroid and kidney disease.
---
VIDEO: I'm Looking Over a Four-Leaf Clover (classic song)
---
Water fluoridation linked to higher ADHD rates, Newsweek, Mar. 14



TIME TO END WATER FLUORIDATION: 'Canada's leading authority on water fluoridation and preventive dentistry, Dr. Hardy Limeback (BSc, PhD, DDS), vigorously opposes water fluoridation after being a strong proponent of it earlier in his career in dentistry.'


* Excellent article about water fluoridation from Dr. Hardy Limeback's blog.

Water fluoridation is unnecessary (brush and spit instead), unethical (no informed consent), unsafe (fluoride accumulates in bones, tissue and organs over time) and ineffective (only works by topical application not by drinking it).

Water fluoridation has been discontinued or banned by several countries, including Germany, Finland, Japan, the Netherlands, Sweden, Switzerland and Israel ~ not exactly countries known to be anti-science.

Why? Because the best scientific evidence shows that fluoride accumulates over time in our bones, tissue and organs, causing a variety of health problems. Health Canada, however, supports water fluoridation, despite the fact it has no toxicological studies on file to support its safe use.

FYI: Fluoride in our water is gleaned from industrial scrubbers (a hazardous waste), so instead of the factory having to take the toxin to a hazardous waste dump, it's sold to municipalities to put into our public drinking water.

Currently, about 372 million people (about 5.7% of the world's population) are forced to drink artificially-fluoridated water via their respective public water supply systems, including those living in London, Ontario, Canada.

London, Ontario, conducted a ballot question in 1966 (nearly half a century ago), before most Londoners alive today were either of voting age or born. Water fluoridation has been in place ever since.

Even supporters of water fluoridation admit fluoride only helps to prevent dental caries by topical application. So why are we drinking it?

Do you drink hair shampoo to wash your hair? Do you drink sunblock to prevent sunburn? Why drink fluoridated water?

Canada's leading authority on water fluoridation and preventive dentistry, Dr. Hardy Limeback (BSc, PhD, DDS), vigorously opposes water fluoridation after being a strong proponent of it earlier in his career in dentistry.
---
London Police change their tune regarding abused woman charged with child abandonment, issue warrant for boyfriend, LFP, Mar. 14
---
Abandoned baby case investigation raises several concerns, LFP, Mar. 13
---
BREAKING NEWS, MAR. 12: The Goderich-Huron YMCA at the Maitland Recreation Centre at 190 Suncoast Drive East in Goderich has been evacuated due to a chemical spill (heat pump leak). Two or three staff members are in the hospital for observation. Fumes got into the building's ventilation system. Developing ...
---

The London Yodeller ~ Current edition: Thur. Mar. 5, 2015; Next edition: Thur. Mar. 19, 2015 ~ Arts. News. Attitude.

According to Western University's Medical School, regular yodelling increases your life expectancy by 7.5 years.
---
MAR. 10: City council voted 14-0 to save three of the seven remaining buildings in the former Victoria Hospital complex on South and Hill streets ~ for now. If the City of London finds no takers to help develop the properties, the preservation of these three buildings can always be revisited.

Namely, the Colborne Building, the older part of the War Memorial Children's Hospital and the Heath Services Building. Demolition of the other four buildings will not likely occur until next year.
---
The first 100 days of London's new city council, LFP, Mar. 6
---
Major demolition decision looms for seven remaining buildings on old Victoria Hospital lands, TMR, Mar. 4



UP ON THE ROOF: Student nurses enjoy the rooftop patio at the Gartshore Nurses' Residence on South Street in the late 1920s. PHOTO: From the London Health Sciences Centre Archives


City staff are recommending the demolition of five remaining buildings (two on South Street and three on Hill Street), while preserving two (Colborne Building and War Memorial Children's Building).

The matter goes before a special meeting of the planning and environment committee at city hall on Mon. Mar. 9 at 2 pm, then on to full city council the following day on Tues. Mar. 10.
---
News Arts Attitude
Published every two weeks. Current edition: Mar. 5, 2015; Next edition: Thurs. Mar. 19, 2015
---
THE LONDON YODELLER
---
Hubba Hubba, Goodyear Rubba! A Goodbye Kiss to Londoners

Yodelling in the Canyon, Mar. 5, 20015
Barry Wells

Excerpt from current Council Members' Expense Policy: "expenses relating to normal 'wear and tear' of the primary vehicle used for City business such as gas receipts, oil changes, tires, brakes, parking and other fluid changes/ fills" are eligible for reimbursement.
Late last month, ace city hall blogger Gina Barber published a column called, A tired council expense policy (Feb. 21, London Civic Watch), revealing that four of the six councillors defeated in last October's civic election – Bud Polhill, Joe Swan, Steve Orser and Sandy White – had each expensed a new set of tires for their personal vehicles in November, shortly before the new council was sworn-in on December 1, 2014.
A goodbye kiss to London taxpayers, so to speak, as they left the building.
Two days later on Feb. 23, The London Free Press picked up Barber's scoop (gleaned from recently-released information on the City's website) and fleshed it out further. Turns out all four defeated councillors had purchased their new tires and had them installed at Bud Polhill Automotive on 561 Admiral Court in London's east end – including Bud Polhill.
Just like the slogan from the 1974 Richard Lester film, The Four Muskateers, it was a case of All for One and Fun for All. Hubba Hubba, Bud Polhill's got the Rubba!
Polhill, the only muskateer to speak to the media (initially), says he purchased the new tires from himself, installed them and then billed the City of London via his city hall expense account. The other three reportedly paid Buddy Boy by credit card, then sought and received reimbursement from their respective expense accounts, with an annual limit of $15,000.
Under the Council Members' Expense Policy cited above – one put in place by our often-controversial 2010-2014 city council dubbed the "Worst Council Ever" – the tire purchase expense is clearly permitted, but to say the optics and timing are sketchy is an understatement. Prior to 2010, only fuel costs for personal vehicles could be expensed on a documented per-kilometre basis, when travelling on City business.
Hilariously, Polhill says he had no idea his three "Fontana Ate" council pals were going to expense the City as he did. As far as good ol' Bud knew, his council confederates were merely paying customers who wandered into his automotive garage looking for new rubber before the snow flies and what they did after the purchase and tire installation was none of his concern.
In other words it was no biggie, just another coincidence, similar to the time the Fontana Ate bumped into each other in the pre-booked backroom of Billy T's Tap & Grill at 1600 Highbury Avenue North on a Saturday in February 2013, immediately before council was to finalize its annual, billion-dollar City budget. At the time, Mr. Polhill said the impromptu backroom meeting was to help plan his 50th wedding anniversary. Few bought it, including the provincial ombudsman.
Author:
Butch McLarty
Dated:
Wednesday, March 04 2015 @ 12:01 AM EST
Viewed:
4,842 times
Civic Meetings-Events in London, ON, from Wed. Mar. 4 ===>
---
Former London Mayor Joe Fontana awarded a Teddy by Canadian Taxpayers' Federation for fraud-related criminal convictions, LFP, Mar. 4
---
Consultant says flush Music London's proposal for a performing arts centre down the toilet, LFP, Mar. 4
---
Most recent details of one of Bill Cosby's alleged sexual assaults, HP, Mar. 4


You know you're in trouble when ...

"Cosby invited her to his home in Shelburne Falls, Mass., for a dinner party, she said, but when she arrived, she was the only guest. She said that Cosby gave her a mixed drink and asked her to act out various scenarios, including one in which she pretended 'to be a queen with oatmeal on her face.'"
---
WARNING: Then next full moon in London, Ontario, is Thursday, March 5, 2015 at 1:06 pm.
---
Ontario Securities Commission prohibits Conrad Black from being a director or officer of any publicly traded company, GN, Feb. 27
---



Former council space cadet Dale Henderson is at it again (he bought two more cameras on the public dime), CTV-London, Feb. 25


Unfortunately, city council's directives and expense policies didn't apply to Dale Henderson because he's from the distant planet Zebron.
---
Grant Hopcroft leaving his intergovernmental affairs job at city hall, LFP, Feb. 26
---
Retire-ment Bonanza at Bud Polhill's Garage
COUNCIL EXPENSE ACCOUNTS: All four councillors bought their tires and had them installed at Bud Polhill's automotive garage, LFP, Feb. 23
Tread marks left on taxpayers by Orser, White, Polhill and Swan, LFP, Feb. 23
AFTER THE OCT. 27TH ELECTION: * On Nov. 3, 2014, Steve Orser filed a claim for $673.37 for "tires." TIRES BOUGHT AND INSTALLED AT POLHILL'S GARAGE.

* On Nov. 12, Sandy White filed a claim of $1,458.40 for "fuel (January to August), an oil change and tires." TIRES BOUGHT AND INSTALLED AT POLHILL'S GARAGE.

* On Nov. 19, Bud Polhill claimed $813.61 for "tires and fuel." TIRES BOUGHT AND INSTALLED AT POLHILL'S GARAGE.

* On Nov. 26, Joe Swan filed for $1,000.68 for "parking, fuel and tires." TIRES BOUGHT AND INSTALLED AT POLHILL'S GARAGE.
---
And some people wonder why the Lombardos left Melonville in 1923
Session 1 of online auction has ended, irritating Lombardo gadfly Doug Flood scores about $11K, Session 2 underway, GG, Feb. 21
41 COMMENTS TO DATE: The nuttiest comment thread in Southwestern Ontario, courtesy of Ramblin' Doug Flood and the Lombardo Moon Doggies, LFP, Feb. 21
---
IGNORANCE IS STRENGTH: Anyone who questions the Bush-Cheney version of 911 is likely a batshit-crazy commie pinko trying to undermine motherhood, apple pie and The Great American Way of Improving the Planet™
---
Former pro-GMO scientist with Ag-Canada now speaks out against GMOs, GR, Feb. 21
---
Cancellations dog Bill Cosby's 'Far-from-Finished Tour' CNN, Feb. 21
Everyone knows Cosby is done like a dinner ~ everyone but Bill Cosby. He must be soft in the head
---
BREAKING, FEB. 20: A female guard at London's Elgin-Middlesex Detention Centre has been charged for providing illegal drugs to an inmate. Three counts of trafficking in controlled substances. Developing ... LFP story HERE.
---
LAWSUIT: Former Dearness Home manager says she was hung out to dry by city hall honchos, LFP, Feb. 18
---
National Post columnist Barbara Kay comes to the defence of London's right-wing radio windbag, Andrew (Green as Grass) Limbaugh, NP, Feb. 19
---
Eight food trucks OKd by committee, now on to council


BREAKING NEWS, Feb. 18: The Community and Protective Service Committee has recommended approval of a pilot project for 8 food trucks by a 6-0 vote, with annual licensing fees of $1,225 and no requirement for GPS monitoring. The recommendation goes to full city council on Feb. 24th.

With any luck, council will see fit to bump up the number of food trucks to 12.
---
News Arts Attitude
Published every two weeks. Current edition: Feb. 19, 2015; Next edition: Thurs. Mar. 5, 2015
---
THE LONDON YODELLER
---
Supreme Court's assisted-suicide decision stirs up some old ghosts


Yodelling in the Canyon, Feb. 19, 2015
Barry Wells

Active euthanasia: The ending of life by the deliberate administration of drugs with the aid of a doctor (currently illegal). Passive euthanasia: The ending of life by the deliberate withholding of drugs or other life-sustaining treatment (legal).

On Feb. 6th, the Supreme Court of Canada released its unanimous, 85-page decision striking down our country's criminal prohibition of assisted suicide as unconstitutional, in a narrow, specific set of circumstances.

In effect, adult Canadians of sound mind suffering with an intolerable terminal illness will soon be able to seek relief from "doctor-assisted suicide" – if they can find a physician willing to participate in active euthanasia. The ruling sounds reasonable on paper and likely enjoys majority support of Canadians; let's just hope the checks and balances outlined by the Supreme Court in theory play out that way when the rubber hits the road in actual practice.

For the next 12 months, however, it remains illegal for anyone – including a medical doctor – to assist a patient who's chosen the suicide solution to end their misery. The 12 months give the federal parliament time to enact a replacement law which conforms to the guidelines of the high court's landmark decision.

The controversial ruling deems sections 14 and 241(b) of the current Criminal Code, which prohibits anyone from aiding and abetting suicide, contrary to the Canadian Charter of Rights and Freedoms.

Ironically, the section of The Charter cited in the decision is section 7 regarding our "right to life, liberty and security of the person." As such, the Supreme Court's directive establishes that liberty and the sanctity of life also include self-determination regarding the circumstances and timing of our passage into death. For better or worse, it also stands the Hippocratic Oath precept of "First Do No Harm" on its head.

CITATION: Carter v. Canada (Attorney General), 2015 SCC 5. The actual text of the Supreme Court's declaration is as follows:

"Section 241(b) and s. 14 of the Criminal Code unjustifiably infringe s. 7 of the Charter and are of no force or effect to the extent that they prohibit physician-assisted death for a competent adult person who (1) clearly consents to the termination of life and (2) has a grievous and irremediable medical condition (including an illness, disease or disability) that causes enduring suffering that is intolerable to the individual in the circumstances of his or her condition."

On Feb. 10th, federal Justice Minister Peter MacKay said the Conservatives are reviewing the decision and plan to solicit a range of views, including from medical professionals and those living with disabilities, before a course of action is taken. MacKay didn't indicate any willingness to invoke the so-called "notwithstanding clause" in The Charter to override the ruling (no federal parliament has ever done so).
Author:
Butch McLarty
Dated:
Wednesday, February 18 2015 @ 12:01 AM EST
Viewed:
6,057 times
Civic Meetings-Events in London, ON, from Wed. Feb. 18 ===>
---
Grumbles about the lack of change at city hall, TMR, Feb. 17


MY RESPONSE: Good government is not always about trying to reinvent the wheel or inventing a better mousetrap.
It's about doing the things we expect our municipal government to do and deliver with a minimum of toxic grandstanding, posturing and counterproductive in-fighting.
If anyone thinks our municipal government can wave some sort of magic wand and deliver us all to the Land of Milk and Honey, they're dreaming in technicolour.
It's about doing the day-to-day things in a competent and seamless fashion, not about ushering in a new era of butterflies and songbirds.
All good things happen at a slow and steady pace and credibility is built up over time. Just like in real life.
If anyone wants bombast, unrealistic promises and sketchy plans à la Joe Fontana and Joe Swantana™, give your head a shake.
Steady as she goes, mate.
---
Sister Dolores is now 91 and living in a retirement home in Cambridge, LFP, Feb. 13
---
When the Yelling Stopped: The strange life and shabby death of Sun-TV, IP, Feb. 13
---
BREAKING NEWS: Sun News Network set to go off the air on Friday morning, HP, Feb. 12


"It's a sad day for Canadian broadcast journalism." ~ What absolutely no one (with all their marbles) is saying.
---
BREAKING NEWS: Cami to invest $450M at its Cami assembly plant in Ingersoll, G&M, Feb. 12
---
As the Stomach Churns in Melonville: High Drama on the Low Seas
THIS JUST IN, FEB. 11: am980's News Director Nathan Smith has sent out an e-mail that says they anticipate Andrew Limbaugh coming back on Mon. Feb. 23rd.

"The Andrew Lawton Show is on hiatus until February 23rd. This will allow us time to ensure that our on-air hosts are compliant with our company's social media policies, as well as community and broadcast standards." ~ Nathan Smith, News Director am980

So a two weeks and two days' suspension. Enough time for a holiday in Nut 'n' Candyland.

Will Canada's self-proclaimed "most irreverent man" be handcuffed and hogtied in his quest to be London's most famous broadcast doofus?
---
NONSENSE: Doug Flood, the former (paid) part-time "curator" of the Lombardo Museum, rambles on and on and on and on via James Reaney's online LFP blog, LFP, Feb. 10


Disgruntled mouthpiece Doug Flood has repeatedly made incorrect comments about me, including saying I was never inside the Guy Lombardo Music Centre on Wonderland Road South, when in reality I was inside the building 10 times or more, including when we held a London Advisory Committee on Heritage meeting there in 1997 (I was a member of the city hall advisory committee from 1995-1998). Flood appears to revel in being a disagreeable irritant.
---
BREAKING NEWS: Pittsburgh hall cancels Bill Cosby show, PG, Feb. 11
---
BREAKING NEWS: Bill Cosby cancels two Boston shows as new accuser steps forward, TG, Feb. 8
---
Gordie Howe honoured at Saskatoon tribute dinner, CBC, Feb. 7
---
News Arts Attitude
Published every two weeks. Next edition: Thurs. Feb. 19, 2015
---
---
Andrew Lawton suspended by am980
Rough-riding Urban Cowboy Andrew Lawton (pictured left), Canada's self-proclaimed "most irreverent man" and host of am980's 1-3 pm time slot Monday to Friday, has been suspended (effective Feb. 4, after his show) for his recent on-air rants and various social media posts.

AM980'S FACEBOOK COMMENT ON THE MATTER: "Andrew Lawton will not appear on air for at least the rest of this week, as we evaluate how best to address this situation moving forward.

"If anyone has any further questions, or concerns ~ please contact our Brand Director Nathan Smith at nsmithATam980.ca."
Mr. Lawton's suspension comes a day after am980 published his Feb. 3rd apology for his facebook comments discounting the results of a LGBTQ-tolerance survey by Emerging Leaders, coupled with his views on the HIV-AIDS virus and "gay sex" ~ the same afternoon he posted a offhanded comment on twitter about people who are deaf not being able to hear his on-air commentary. (For those keeping track of such things, Feb. 3rd was a full moon.)
The next day on Feb. 4th on twitter, Lawton posted that he's "not a journalist" but a "GONZO journalist. We play by different rules" in response to criticism.
Lawton's Feb. 4th blog regarding his allegations of perceived (think, "imaginary") conflicts of interest of several city council members has been removed from am980's website.
Last February, Lawton stated on-air that "It shouldn't be easy to use the food bank" (it's not) and even suggested food bank users should be required to take training to hunt and kill their own food ~ perhaps related to his on-air comments during the past few months regarding his application for a federal gun permit since he enjoys target shooting at a gun range. Last October, he made the bizarre claim that "waterboarding is not torture."

Since his suspension, his most recent facebook post of Feb. 4th is a biblical passage: "'Trust in the Lord with all your heart and lean not on your own understanding; in all your ways submit to Him, and He will make your paths straight.'-Proverbs 3:5-6" (Feb. 4, 10:27 pm)
---
---
THE LONDON YODELLER
---
Guy Lombardo was the Best Ambassador London, Ontario, ever had

Yodelling in the Canyon, Feb. 5, 2015
Barry Wells
After Sonny Drysdale and I graduated from UWO 40 years ago with our master degrees in "show business management and musicology," we formed an unusual partnership. We incorporated the Guy Lombardo Orchestra Fan Club, London Chapter™ to honour and celebrate London's most famous sons and their world-famous dance band.
With Sonny as president and me as secretary-treasurer (I did all the grunt work, Sonny did the hobnobbing with the high-faluting mucky-mucks), we built up our dues-paying membership to 500 within six months and more than 1,000 members after a year. It wasn't a tough slog since Guy Lombardo and His Royal Canadians were still riding high as cultural icons, playing The Sweetest Music This Side of Heaven for a large, albeit aging demographic.
Within a few years, Bigshot Sonny (pictured left) became the well-heeled agent for a dozen top TV and movie stars, while I wound up as a labourer wearing hip-waders at London's Greenway Pollution Control Plant. Don't ask me how it happened, but rest assured Sonny put the screws to me 12 ways to Sunday. One afternoon I was happily licking stamps for the Lombardo Fan Club, a week or two later I was wearing ripped blue coveralls with a square-mouthed shovel in my hands, tossing wet turds into a steel hopper.
Worse still, Sonny became a cool-cat jazz snob, calling Guy Lombardo the "King of Corn" and the "Schmaltz King," while ridiculing the distinctive Lombardo sound. "Elevator music" he called it, giving me the hairy eyeball as he played the records of jazz recording artists such as Thelonious Monk, Miles Davis, Chick Corea and Herbie Hancock on his hi-fidelity stereo system.
Over the years, this strange animosity to the Lombardos spread like underwear stains at a farting contest. During Mayor Joe Fontana's state-of-the city-address at the London Convention Centre in January 2012, Fontana growled, "Guy Lombardo just can't cut it anymore!" as he introduced Jim Chapman's promotional ditty, "City of Opportunity." Not a smart move. Not only was Chapman's song subsequently panned by Londoners, Mayor Joe was whacked real good by Lombardo's ghost when JoFo was forced to resign in the wake of his three criminal convictions in the summer of 2014.
Author:
Butch McLarty
Dated:
Thursday, February 05 2015 @ 12:01 AM EST
Viewed:
3,726 times
Civic Meetings-Events in London, ON, from Thur. Feb. 5 ===>
---
MEA CULPA: am980's Andrew Lawton apologizes, am980, Feb. 3
Canada's self-proclaimed 'Most Irreverent Man'
---
CAUSE ~ UNDETERMINED: Barn Fire at Storybook Gardens


BREAKING NEWS, JAN. 3: A barn fire shortly after 8 am at Storybook Gardens in London has destroyed the building, first built in 1958, used to house the few remaining animals at the City-owned facility. The barn was used to house the remaining livestock in winter. All animals have been removed to safety.

The barn was demolished shortly after the fire was extinguished and the cause of the fire has been deemed "undetermined" without much of an investigation.

The City of London has found temporary homes for three donkeys, three sheep, four rabbits, two chickens, a rooster and two goats at an area farm. They are unlikely to return.
---
New England Patriots win a nail-biter at the Super Bowl


SUPER BOWL 49: The Seattle Seahawks blew a 10-point lead late in the game Sunday night in Glendale, Arizona, to fall to the New England Patriots 28-24.

Patriots' quarterback Tom Brady threw four touchdown passes to earn MVP honors, as the game was literally decided in the final seconds with New England intercepting a Seattle pass at the Patriots' goal line.
---
Former city clerk Ken Sadler dies at age 74, LFP, Jan. 31
---
TREES ARE AN INVESTMENT
---
How London, Ontario, developed the moniker, 'The Forest City' (how the vision of London's 1871 city council created a forest city)
Trees make a city beautiful as well as cooling and purifying its air.
A campaign launched by public-spirited citizens led to a decision by the city council of 1871 to buy 15,000 trees, at 25 cents each, to plant along city streets and in Victoria Park.

The success of this pioneer venture in landscaping surpassed all expectations. It has led to a widespread misunderstanding of the origin of the city's nickname, The Forest City.

It was so called [in the beginning] not because of its tree-lined streets, but because for many years it inhabited a cleared space in the encompassing forest. A more descriptive, if less elegant, cognomen was "London-in-the-Bush."

~ a passage from Orlo Miller's 1988 book, "This Was London, The First Two Centuries" page 136.
Author:
Butch McLarty
Dated:
Sunday, February 01 2015 @ 12:01 AM EST
Viewed:
5,788 times
Former Mayor Joni Baechler to teach in Western's Local Government Program as a Distinguished Practitioner-in-Residence, W, Jan. 26
---
BREAKING NEWS: Bill Cosby Accused of Drugging, Raping Former Hollywood Executive Cindra Ladd, Y, Jan. 26
---



PHOTO: Herb (The Shooter) Walsh on May 31, 1998 at Labatt Park


A Big Happy Birthday to London Sports Hall-of-Famer Norman J. Aldridge who turned 90 on Sun. Jan. 25, 2015! Link to LFP mention of Norm's birthday.
---
Lombardo's London Music Hall of Fame plaque withdrawn from online auction, LFP, Jan. 23
---
The London Yodeller Archives ~ Barry Wells
---

CONFIRMED: Actor-comedian-art collector Steve Martin was at Museum London in London, Ontario yesterday (Jan. 21). A statement released Thursday by Museum London said Martin was there to view the museum's Group-of-Seven collection.

Martin will be co-curating an upcoming Canadian artist and Group-of-Seven founder Lawren Harris exhibition at the Hammer Museum in LA.
---
Is Bill Cosby a somnophiliac?
Doctor says Bill Cosby may be a somnophiliac, I, Jan. 22
---
Jay Leno wonders why it's so hard for some people to believe so many women in the Cosby case, CBC, Jan. 22
---
THE LONDON YODELLER
---
Justice may be blind, but under The Charter you don't have to be

Yodelling in the Canyon, January 22, 2015
Barry Wells

In the wake of actor-comedian Bill Cosby's three-city swing through southwestern Ontario two weeks ago, there's been heated debate between two distinct camps: folks who argue Cosby's "innocent until proven guilty" of drug-assisted rape or sexually assault and those who believe the allegations made by his 30-or-so female accusers, while supporting a boycott-protest of his shows, calling for their cancellation.

I side with the latter group and here's why.

Let's deal with the often-misunderstood, legal presumption of innocence, after some background information: all alleged sexual assaults to date have occurred stateside between the mid-to-late 1960s and 2008.

Across the U.S., there's a patchwork quilt of statutes of limitation of varying years up to a decade for sexual assault, putting prosecution of all but one of his alleged crimes out of reach (no such limitations exist in Canada for rape or sexual assault).
At deadline, Cosby is reportedly facing at least two defamation lawsuits stateside (Cosby's attorney ridiculed some women and their rape allegations, prompting the suits) and a criminal investigation in Los Angeles regarding model Chloe Goins' claim of sexual assault at Hugh Hefner's LA Playboy Mansion in 2008 – putting the accusation within California's 10-year statute of limitations.

Of Cosby's 30 co-accusers, however, Ms. Goins (pictured left) may be the easiest for Cosby's lawyers to discredit since, unlike the other women, she's reportedly worked as an exotic dancer in Las Vegas.

In this regard, a Dec. 28, 2014 article in the New York Post reports Cosby has hired a team of investigators to "dig up dirt" on his female accusers.

NOT ABSOLUTE: But Cosby supporters who think the presumption of innocence is an absolute right before a criminal trial starts should remember there's scores of individuals awaiting trial at London's Elgin-Middlesex Detention Centre on Exeter Road.

If everyone's innocent until proven guilty, why are these suspects behind bars at the county bucket? After arrest but prior to trial, bail is not always granted because they're deemed too dangerous or a flight risk.
Author:
Butch McLarty
Dated:
Thursday, January 22 2015 @ 12:01 AM EST
Viewed:
3,995 times
Civic Meetings-Events in London, ON, from Thur. Jan. 22 ===>
---
LOMBARDO MUSEUM COLLECTION
---
Museum London could have had whatever they wanted from the City-owned collection back in 2008 when the City closed the museum, now they're looking at buying some items back (it's believed the three red jackets up for auction were part of the City-owned collection all along, first donated in the mid-1980s by sister Elaine Lombardo-Gardner), LFP, Jan. 19
LEFT TO RIGHT: Brothers Lebert Lombardo, Guy Lombardo (middle, back), Carmen Lombardo and Victor Lombardo.
THIS JUST IN (JAN. 19): Sent to Mayor Matt Brown and all Members of London City Council
January 19, 2015
Good Afternoon,
I am writing on behalf of the Lombardo family to state our concern and objection to Mr. Flood being allowed to sell items at auction that belong to the Guy Lombardo Museum for his own personal gain. We believe that the only entity that has lawful rights to these items is the City of London. We are requesting that the City of London postpone Mr. Flood's auction, at the very least, until the rightful ownership of these items is confirmed. My father, Lebert Lombardo, along with his siblings and many other relatives and dear family friends donated private personal artifacts to the Guy Lombardo Museum to honor Guy and his significant contributions to the music industry. To allow Mr. Flood to treat these items as his own personal property is a crime.
Please contact me directly with any comments or concerns.
Respectfully yours,
Gina Lombardo
Secretary/Treasurer
Guy Lombardo Orchestra, Inc.
---
Sent to the mayor and all councillors (Jan. 18):
In 1997, John Lutman of Archives Western et al assessed the collection at the Guy Lombardo Music Centre. The resultant report subsequently went to the London Advisory Committee on Heritage (LACH) of the day.
In fact, I was a member of the LACH at that time, from 1995-1998.
As a result, Mr. Lutman photocopied the original collections' catalogue, which included the names-dates of the donors of individual items.
It's highly likely this book, which predates Doug Flood's involvement at the music centre, remains at Archives Western.
Whether Bill Coxhead at Parks and Recreation and Brian Meehan at Museum London know this copy exists, is up for grabs.
---
Lombardo Museum collection dispute, LFP, Jan. 17
---
James Reaney wades into the Lombardo collection controversy, LFP, Jan 16


Doug Flood is selling the 2003 London Music Hall of Fame plaque that was presented to Flood for safekeeping until it could be given to the remaining family of the London-born-and-raised Lombardo musicians in March of 2004. The plaque rightfully belongs to the Lombardo family, not Doug Flood. The online auction details are HERE.
---
Brian Meehan, Museum London's executive director, responds on Fri. Jan. 16 at 3:46 pm by e-mail

Someone sent me a link to the AltLondon website and your Guy Lombardo story. To provide you with some clarification, please see the following:

[ALTLONDON]: Did Museum's London board of directors ever itemize and formally approve the dispersal of the Lombardo Museum collection in 2008 (as required)? Where are the board minutes and the itemized list?

[BRIAN MEEHAN]: The Museum did not own the collection so it wasn't in a position to disperse the collection. It wasn't ours in the first place.

[ALTLONDON]: Publicly funded museums must follow proper procedures & protocols before dispersing donated collection items or risk losing public funding.

[BRIAN MEEHAN]: Museum London follows the CAMDO, CMA and AAMD guidelines for any deaccessioning from our collections.

[ATLONDON]: Before a publicly funded museum can disperse a donated collection, it must first offer the items to the original donor(s). Didn't happen.

[BRIAN MEEHAN]: This is irrelevant to these circumstances as we didn't own the collection but is also incorrect as it relates to the CAMDO, CMA and AAMD guidelines for any deaccessioning.

[ALTLONDON]: Does this sound like Mr. Flood had permission from Museum London and the City of London to remove items from the Lombardo Museum that didn't belong to him in a helter-skelter fashion? [see below the verbatim excerpt from the Community & Protective Services Committee report, Agenda Item #5, page 23 from Monday, January 26, 2009.]

[BRIAN MEEHAN]: Once again, Museum London did not own anything in the Music Centre so we would not be in a position either give or refuse permission for anything related to the collection.

READ MORE ...
Ontario Ministry of the Environment Hot-Line
(odours, spills, pesticides)
8:30 am to 4:30 pm
519.873.5000
---

Stormin' Norm Aldridge (pictured above in 1998 at The Rumble at the Riverforks) has provided spiritual inspiration to Butch (the Beast) McLarty since Butch was knee-high to a grasshopper. PHOTO: Herb (The Shooter) Walsh, May 31, 1998
---
The Famous Chicken® checks in with Butchie-boy from Southern California

In response to an e-mail I'd sent him earlier in the day, I received the following e-mailed response from Ted Giannoulas, aka The Famous Chicken®, on Tuesday, May 11, 2010.

Hi Butch,

Thank you for your interest and consideration.

Yes, indeed, I did operate the scoreboard in right field at Labatt Park during the years 1965, 1966 & 1967 during my Empress School days. It paid 25 cents a game and it was great fun, let alone free baseball from 325 feet away!

My operation wasn't for each game because management hired on a first come, first serve, volunteer basis back then. As such, kids would rush to the park on game nights and many times, management had to pick from many candidates. Still, I recall they favored me several times because they said I hardly missed a pitch and was timely and accurate on the run postings.

Hope this info helps and thanks for your enthusiasm on the statue idea. If it happens, the pigeons may continue to reek their hazard on me in spirit, just as they did during my Labatt years when they'd perch on the top ledge of the scoreboard!

Best regards,
Ted Giannoulas
The Famous Chicken
---