'Tis the Season to be Jolly
---
Guy Lombardo's multiple-award-winning Tempo VII hydroplane, built in 1955 and powered by an Allison aircraft engine, has been owned by the City of London since 1983 when it was donated to the City by the late Colonel Tom Lawson.
It is currently on display at London's Jet Aircraft Museum along with the Miss Supertest III hydroplane, immediately northwest of the London International Airport. It is open Saturdays from 9 am to 5 pm.
Contact London's heritage planner Don Menard (dmenardATlondon.ca) if you or your organization are interested in displaying the Tempo VII in a public setting for a special short-term event.
---
LOMBARDO TRIVIA: London-born-and-raised bandleader Guy Lombardo (June 19, 1902- Nov. 5, 1977) never travelled across the bridge named in his honour in London, Ontario, since the bridge never officially opened until Nov. 16, 1978, more than a year after his death.
Guy Lombardo (1902-1977) with his younger sister, Rosemarie Lombardo (1925-2011) in the 1940s. Guy and his brothers in the orchestra actually named their sister Rosemarie, who was born 23 years after Guy.
Title:
Independent local media helps cover all the news bases, by Barry Wells
Author:
Butch McLarty
Dated:
Thursday, November 27 2014 @ 12:01 AM EST
Viewed:
1,247 times
Civic Meetings-Events in London, ON, from Thur. Nov. 27 ===>
---
Henderson wants severance pay

At last night's final committee meeting (Nov. 24), Dale Henderson tried unsuccessfully to secure one month of severance pay for every term of consecutive service put in by outgoing councillors.

In Polhill's case, that would mean 8 months of severance pay or about $25,000.

"Let's unanimously have a group hug," Henderson urged his colleagues in seeking across-the-board support for his idea.

Unfortunately for Henderson, like many of his proposals over the past four years, it failed to get a seconder to make it a formal motion.

On 1290-CJBK with Steve Garrison this morning (Nov. 25), Henderson says his Dale TV will be broadcasting tonight's final council meeting, PLUS, he'll be donating one of his cameras paid for by taxpayers to Rob Paynter in corporate communications and another camera to a Christian broadcasting network. He wrapped it up by saying he came within seven votes of being elected mayor (he received one vote ~ he voted for himself).
---
Former Washington mayor Marion Barry dies at age 78, BBC, Nov. 23


Coincidentally, for the past few days I've been reading Marion Barry's 2014 autobiography, "Mayor for Life, the Incredible Story of Marion Barry, Jr." 324 pages.

I've learned many things about him that I never knew before. For example, the FBI sting in 1990 whereby he was caught on videotape smoking cocaine was a multi-million-dollar surveillance case over several years clearly bordering on entrapment. He was set-up from the get-go.

I think it's the first time in my life where I've been reading a living person's autobiography and they've died before I finished the book.
---
The final city council meeting of the 2010-2014 crew is set for Tuesday, November 25, 2014 at 4 pm.

It's when the Swantana Crew will say their goodbyes and flatter themselves about what a great four years they've had leading London onward and upward. It will be livestreamed on the City of London's website. Not to be missed. Much hilarity is expected.
---
THE BONEHEAD GANG FROM MARS: So long! It's been a slice!

As of Monday, December 1, 2014 at about 7 pm, each and every one of the above boneheads will be gone from London city council. Good work, London voters! Outstanding job at the polls on Oct. 27. I guess those 23,000 fridge magnets Orser distributed on the taxpayers' dime just didn't do the trick. Pity. At least now, he can have din-din with whomever he wants.
---
Happy 1st Birthday to The London Yodeller, TLY, Nov. 20


"When Jim Chapman started up his online weekly Voice of London which ran for most of 2010 with the goal of raising awareness and shaping the conversation around that year's civic election, I came on as what Barry Wells snidely dubbed on his altlondon website, "Happy Chappy's Factotum and Fart-Catcher". (And still, I asked Barry to be a contributor to The Yodeller. See how that works, Paul Cheng? They're just words, and rather funny ones at that. You don't have to get all wounded and weird about it.)" ~ Herman Goodden
---
Your intrepid, on-the-scene reporter, Barry (Scoop) Wells on 1290-CJBK-AM with Steve (Dr. Love) Garrison at about 9 am on Nov. 12, reporting live as the former fugitive slave chapel was set to roll from 275 Thames Street to 432 Grey Street, CJBK, Nov. 12
---
Fugitive Slave Chapel Preservation Project
---
The London Yodeller Archives for Barry Wells
---
THE LONDON YODELLER
---
Independent local media helps cover all the news bases

Due to the widespread media coverage, many Londoners are undoubtedly aware our city's former fugitive slave chapel was successfully moved on November 12 from 275 Thames Street to 432 Grey Street ~ the once-empty lot to the immediate east of historic Beth Emanuel Church, the successor British Methodist Episcopal Church to the pioneer slave chapel (1848-1869).

This important stage of the "Fugitive Slave Chapel Preservation Project" was about 20 months in the works (March 2013-November 2014), following a time-consuming archeological dig at the Thames Street site and plenty of construction preparation at the new one. Toss in the fundraising, paperwork and required engineering approvals for good measure.

While "The Big Move" is far from the end of this ongoing community project, as the building needs extensive renovations before being put to use as a Black history museum and for meeting space, but here's how it all began. Bear with me while I set this up.

On March 13, 2013, I'd finished chairing the monthly meeting of the Guy Lombardo Hydroplane Sub-Committee at London city hall. As was my practice for two years, I wandered into the same-day meeting of the London Advisory Committee on Heritage (LACH) in an adjoining room to pick up its meeting agenda and any "added communications."

You'll often find newsworthy stories on advisory committee agendas at city hall because it's an early stage where new developments first unfold before moving up the chain to standing committees and city council thereafter ~ where the juicer agenda items typically attract mainstream media attention, two weeks to a month or more down the road.
Author:
Butch McLarty
Dated:
Wednesday, November 19 2014 @ 12:01 AM EST
Viewed:
2,803 times
Civic Meetings-Events in London, ON, from Thur. Nov. 20 ===>
---
BREAKING NEWS, NOV. 17: The "Eagle has Landed." We now have touchdown of the former fugitive slave chapel on its new foundation at 432 Grey Street.
---
Joe Fontana's four-month house arrest now up, CTV London, Nov. 15


No more house arrest for Joe Fontana. It's been four months. Now 150 hours of community service and 18 months' probation.
---
Fugitive Slave Chapel Preservation Project
---
Joe O'Neil's photo gallery of the Fugitive Slave Chapel Preservation Project to date (91 photos)
---
The London Yodeller Archives for Barry Wells
---
Bitter nutjobs chomping on the bit


THOUGHT DU JOUR, NOV. 15: For those unhappy with London's 2014 municipal election results, you're well-advised to at least wait until the rookies are sworn in on Monday, December 1 and start making decisions before you start attacking them with two-bit cheap shots and other assorted nutjob observations of no relevance whatsoever.

That is, if you want to have any credibility. Then again, the nutters never seem to worry about their lack of credibility anyway, do they?
---
Henderson: Delusional to the very end





SWAN SONG REDUX: Outgoing Ward 9 Councillor Dale (My Favourite Martian) Henderson indicated at the last city council meeting that he plans to give a speech during his final council meeting about his lasting legacy to London.
---
Your intrepid, on-the-scene reporter, Barry (Scoop) Wells on 1290-CJBK-AM with Steve (Dr. Love) Garrison at about 9 am on Nov. 12, reporting live as the former fugitive slave chapel is set to roll from 275 Thames Street to 432 Grey Street, CJBK, Nov. 12


So far so good. The former slave chapel arrived at 432 Grey Street this morning about 11 am but will be set on its new foundation within the next few days as a few repairs will first be completed to the bottom of the wood frame building which is 166 years old.

One of the humblest buildings in London is treated like a King because it represents the aspirations of men and women wanting freedom from slavery. Funny how that works.
---
Remembrance Day is a good time to remember that serving your community as an elected official is a sacred trust.

Some excel at it but some squander this once-in-a-lifetime opportunity by serving themselves instead.

If you want to discern someone's character, watch how they handle themselves in elected office over time. When self-aggrandizement and arrogance become the recurring theme, they've failed the character test, miserably, and must be removed from office.
---
A Toronto pest control company warns Union Station construction has displaced 'a large rat colony,' TS, Nov. 10


The October 27th municipal election did the same thing in London, Ontario.
---
After 20 months of work, The Big Move is set to occur Wednesday morning



Fugitive Slave Chapel Preservation Project


The former fugitive slave chapel at 275 Thames Street in London will be moved to an empty lot beside Beth Emanuel Church at 430 Grey Street in London on Wednesday, November 12, 2014, starting at about 9am.

ITINERARY: Come and Celebrate With Us, Prayer: 275 Thames Street at 7:30am; The Fugitive Slave Chapel leaves 275 Thames Street at 9am; Expected arrival at 432 Grey Street: 11am; Open House / Reception at Beth Emanuel Church, 430 Grey Street: 12 noon until 7:30pm; Official ceremony to welcome the Chapel to its new site: 6:30pm; GUEST SPEAKERS: Irene Mathyssen, MP for London-Fanshawe, Harold Usher, Councillor for City of London Ward 12, Tanya Park, Councillor-elect for City of London Ward 13, Rev. Maurice Hicks, Assistant to General Superintendent of the BME of Canada, Rev. Delta McNeish, Pastor of Beth Emanuel Church in London; Come and join us in celebration and song, Musical performances to be announced. Refreshments served.

AltLondon.org first broke the story about Aboutown's demolition application for the former fugitive slave chapel at 275 Thames Street, on Wednesday, March 13, 2013. It was subsequently picked up by every media outlet in London.
---
The London Yodeller Archives for Barry Wells
---
'Release the hounds. I'm ready' ~ Orser, January 2014
LONDON FREE PRESS JAN. 5, 2014: An excerpt from the article "Tainted" by Chip Martin
Ward 4 Coun. Stephen Orser, who attracts significant campaign contributions by developers, whom he says help the city by paying taxes and creating jobs.
He scoffed at criticism council has been dysfunctional and predictions that incumbents like him should worry.
"A small group of failed candidates and elitist thinkers, does not an election make."
"People, especially in Ward 4, like a full-time councillor who shows up and gives them help when they need help. That's the true baromoter of who is going to win and who is going to sit on the couch and just talk."
"I am looking forward to the election. It's the best job I have ever had. I have one thing to say to my opponents: Release the hounds. I'm ready."
Ward 4:
ELECTED ~ Jesse Helmer, 3,734 (59.18%)
DEFEATED ~ Stephen Orser, 1,424 (22.57%)
---
Gina Barber reflects on the 2014 municipal election, LCW, Nov. 6
---
THE LONDON YODELLER
---
Nostalgic trip to Woodstock; The Halloween Massacre at London City Hall


Yodelling in the Canyon, Nov. 6, 2014
Barry Wells

The day before London's extraordinary municipal election on October 27th, my older brother Darrell and I returned to our hometown of Woodstock, Ontario, to visit some old haunts and re-live a few memories. It was the first time we'd returned to Woodstock together since we left with our late mother in 1965 and moved to the big city of London.
A long story made short, 49 years ago we were fleeing an abusive, alcoholic father and timed our departure for the end of the school year in late June of 1965. I was approaching age 10, about to enter grade 6 and Darrell was turning 12, about to enter grade 8 ~ at Wortley Road Public School in old south London, as it turned out.
Our day trip to Woodstock was Darrell's idea to help commemorate my 60th birthday, which occurred the day after London's civic election, so the Sunday trip on the 26th, the Monday election on the 27th and my Tuesday birthday on the 28th unfolded in sequential order. One, two, yucca-ducca-do. Three days I'll fondly remember.
Our first stop was our childhood home at 590 Grant Street in old north Woodstock, where we'd lived from 1954 to 1960. It's an older brick home built about 1880, with a winding wooden staircase to the second floor and a large Masonic symbol carved into the staircase's fancy newel post. Interior features young children tend to remember. We have no idea who the home's original owner was. A research project for another day.
I do, however, remember the clip-clop of horse-drawn wagons delivering Silverwood's milk up and down Grant Street 56 years ago. I also remember the first time I saw a motorized milk truck about 1958, with the neighbourhood kids chasing it to jump on the running boards for a ride. It wasn't long before "No Riders" appeared on the sides of the milk trucks.

Grant Street is where I experienced my first Christmas and also watched television for the first time ~ a popular 1950s game show called "Queen for a Day" hosted by the late Jack Bailey, a former vaudevillian and carnival barker.
Author:
Butch McLarty
Dated:
Wednesday, November 05 2014 @ 12:01 AM EST
Viewed:
1,513 times
Civic Meetings-Events in London, ON, from Wed. Nov. 5 ===>
---
Former Fugitive Slave Chapel to be moved to Beth Emanuel Church on Nov. 12, LFP, Nov. 3
---
Western journalism students were warned about internships with Ghomeshi's Q show, TS, Nov. 3
---
London Voters give the hook to the five Fontana Ate remnants

Despite the five remaining members of the so-called "Fontana Ate" being systematically and surgically removed by voters on Oct. 27, it's clear from subsequent media interviews they still refuse to acknowledge their February 2013 pre-budget meeting at Billy T's Tap & Grill was a supremely arrogant and stupid thing to do ~ noting the provincial ombudsman had warned them the previous year for their pre-budget meeting at the Harmony Grand Buffet.

Toss in their subsequent $97K in legal fees charged to taxpayers to add insult to injury ~ another Orser-inspired brain cramp. Orser first raised the question of legal jeopardy from the Ombudsman's investigation but then voted against hiring the Bay Street lawyers. Duplicity at its "finest."

Then there's the matter of the 2012 Diamond Jubilee Medals several members of council awarded themselves, thereby depriving a few outstanding citizens of receiving them, due to the limited supply of medals.

These characters are the reason this council was deemed the "Worst Council Majority Ever" and the "Worst Council Ever." Finally, they have reaped what they sowed during the past four years. Arrogance and incompetence is a nasty combo in elected officials.
---
Here's a funny London memory:
"Since last Tuesday, I've been subject to an extortion attempt and I'm mad as hell and I'm not going to take it anymore!" ~ Steve Orser on CJBK on March 25, 2014, complaining about some unknown harasser he called "Elmer Fudd."
---
Matt Brown is the new mayor-elect, the Fontana Ate Bozos get the ol' heave-ho!


Mayor-elect Matt Brown has crushed his main rival Paul ("Run it like a business") Cheng, 63,843 to 37,939 and the Fontana Ate clowns all get turfed.

The elections results are here in all the local races: Excellent election results.

London's voter turnout was 43.24%, up from 39.91% in October of 2010.

The new city council, including the mayor, won't officially be sworn in until Monday, December 1, 2014.
---
Two boneheads down, five to go

A vote for any of the above clowns seeking re-election is a vote against London's future.
---
LEADING FROM THE REAR: Stephen Harper hid in a closet


The National Post and Globe and Mail are both reporting that while shots were going off in the Centre Block of Parliament Hill on Wednesday morning (Oct. 22), Tory caucus MPs were fashioning spears to defend themselves while Prime Minister Stephen Harper hid in a closet.
---
BREAKING NEWS: Chaos on parliament hill in Ottawa as many shots fired, one soldier dead, one security guard wounded, one deranged shooter dead, more shooters being sought, CBC, Oct. 22


CTV News has confirmed the mother of the suspected Ottawa shooter, Michael Zehaf-Bibeau, 32, is Susan Bibeau, Deputy Chairperson of an Immigration and Refugee Canada division.

Meet the hero who shot and killed Parliament Hill gunman, LFP, Oct. 22
---
ALTLONDON'S SLATE OF ENDORSEMENTS FOR CIVIC ELECTION 2014
Many are called, but few are chosen to wear the Viking Horns®

FOR MAYOR: Matt Brown. WARD 1: Michael Van Holst. WARD 2: Nancy McSloy. WARD 3: Mohamed Salih. WARD 4: Jesse Helmer. WARD 5: Randy Warden. WARD 6: Marie Blosh. WARD 7: Josh Morgan. WARD 8: Paul Hubert. WARD 9: Ed Corrigan. WARD 10: Virginia Ridley. WARD 11: Stephen Turner. WARD 12: Peter Chambers. WARD 13: Tanya Park. WARD 14: Jared Zaifman.
---
The London Yodeller Archives for Barry Wells
---
THE LONDON YODELLER
---
Wild ride in mayoral race as Roger Caranci folds like an accordion


Yodelling in the Canyon, Oct. 23, 2014
Barry Wells

If pre-election day polling is accurate, it's down to just two contenders in London's hotly contested mayoral race ~ front-runners Ward 7 Councillor Matt Brown (39% and 35% support) and The Great Confused Paul Cheng™ (27%) ~ despite 15 names on the actual ballot.
On Tuesday, October 14 at 6 pm, mayoral candidate Roundabout Roger Caranci™ officially folded like an accordion and threw his support to rival Paul Cheng for mayor, after three professional surveys conducted during the past month indicated just single-digit support for Caranci and Ward 3 Councillor Joe Swan leading up to the October 27 election.
Both Caranci and Swan, with 30 years of experience at city hall between them, were expected to do far better, while newbie Cheng's strong showing comes as a surprise, since he has no city hall experience whatsoever, just lots of personal cash for his campaign.
All votes for Caranci will be counted as usual, despite closing his Horton Street campaign office and bizarre endorsement of oil-and-gas industry consultant Paul Cheng. After a heavy turnout at the first advance polls on October 11, Caranci's name will also remain on the election day ballot since no candidate changes are permitted after nominations closed on September 12 at 2 pm.
Not surprisingly, some Caranci supporters are perplexed, even angry. Caranci's career in municipal politics could be finished.
How this late-in-the-game development plays out with London voters remains to be seen, but a October 16 online article in Metro London ~ "London mayoral race: Matt Brown benefits from Paul Cheng effect" ~ suggests Caranci's support for Cheng has actually helped Matt Brown, not hurt his electoral chances.
Author:
Butch McLarty
Dated:
Thursday, October 23 2014 @ 12:01 AM EDT
Viewed:
1,395 times
Civic Meetings-Events in London, ON, from Thur. Oct. 23 ===>
---
Mayoral candidate Paul Cheng shuns local rental property by-law, LFP, Oct. 22


Mayoral candidate Paul Cheng doesn't seem to understand once you're a viable mayoral candidate you'll get intense media scrutiny. He's pleading a breach of privacy as a "private citizen." He's no longer a private citizen. That ended with his registration as a candidate in the city clerk's office.

Maybe mayoral candidate Paul Cheng should run his rental properties "like a business" and pay the licencing fees.
---
Mayoral candidate Matt Brown heading toward victory: LCN Poll, Oct. 21
---
A four-year blind date with Paul Cheng? PH, Oct. 19
---
I don't gamble with London's future


THOUGHT DU JOUR, OCT. 19: Regarding mayoral candidate Paul Cheng, I don't gamble with London's future. No local track record I can examine, no vote. I never buy a used car without a test drive and a safety inspection. If I want to gamble, I'll bet on the ponies with my own money, not London's future for the next four years.
---
THOUGHT DU JOUR, OCT. 18: If we don't hold lousy council members accountable at election time, we might as well give up and endorse arrogance and incompetence. The trick is to know the charlatans, separating the wheat from the chaff.
---
Once was an oiler named Cheng
He liked to do his own thing;
He swooped in from Peru
To be the new guru,
The self-anointed king.

Mayoral candidate Paul Cheng says he wants to be London's mayor for three terms ~ 12 years. Without getting elected to a first term or having any city hall experience; the sense of entitlement is already oozing out his pores.

Maybe by his third term he'd know what he was talking about when he discussed city hall. A bad choice for mayor. He should have ran for school board trustee to get his feet wet.
---
Numbers, it's all about the numbers
In London, Ontario's Oct. 25, 2010 municipal election, there were 262,028 eligible voters. 104,593 voted for a 39.91% turnout.

• In 2010, Joe Fontana won with 48,626 votes; Anne Marie DeCicco-Best was runner-up with 46,089 votes.

• There were 13 other candidates in addition to the 2010 winner and runner-up, who received about 8,000 votes.

In 2014, with 15 candidates (one high-profile candidate (Caranci) has endorsed another high-profile candidate (Paul Cheng); plus Joe Swan, another high-profile candidate), 45,000 to 50,000 votes should win the mayoral race.
---
I'm supporting Matt Brown for mayor


Matt Brown is honest, hard-working, intelligent, a problem-solver, focussed on the issues and as chair of the audit committee at city hall, has worked to save the City of London many thousands of dollars.

I give this endorsement unequivocally because I actually watch the standing committee and council meetings and have for years. I am a fiscal conservative and am not a member of any political party, nor have I ever been. I always vote my conscience and always will. ~ Barry Wells

Message for Paul Cheng and his supporters:

I'm from Missouri (the "Show Me State"). I don't buy a "pig in a poke" nor do I buy a used car without a test-drive and safety inspection.

Don't tell me what you've done overseas, show me what you've done locally.

You're running for mayor of this city with no city hall experience or any local evidence of how you'd handle yourself. Establish your local bona fides, then run for mayor or a council seat.
---
Mayoral candidate Roger Caranci folds like an accordion, endorses Paul Cheng

BREAKING, OCT. 14: Mayoral candidate Roger Caranci has just announced he's shutting down his campaign and throwing his support to fellow candidate Paul Cheng (but remains on the ballot)!

Unbelievable!

Cheng endorsed bonehead Orser twice, now Caranci endorses Cheng. What next?
---
New Poll Reveals Mayoral Standings, Matt Brown still leading by 12 percentage points, BN, Oct. 11


LATEST POLL: Brown 39% Cheng 27% Caranci 7% Swantana 4% ~ I guess being Joe Fontana's fartcatcher for four long years isn't what it was cracked up to be, eh Joe?
---
---
The London Yodeller Archives for Barry Wells
---
Swan lays it on thick at mayoral debate
During the mayoral debate at King's College on Wednesday night (Oct. 8), candidate Joe Swan said that he's against "party politics" at London city hall.

Why then did Swan join the exclusive council cabal for the pre-budget meeting at Billy T's Tap & Grill in February 2013? ~ the meeting that was deemed to be illegal under section 238 of the Municipal Act by the provincial ombudsman and which cost taxpayers $97,000 for legal representation for Swan et al from a Bay Street law firm.

And why did Swan e-mail "talking points" to his less eloquent but dutiful council stooges during the debate about the Fanshawe College-Kingsmill's proposal?
---
THE LONDON YODELLER
---
London's New Political Messiah, The Great Confused Paul Cheng™
Unfortunately, mayoral candidate Paul Cheng is all bun and no beef ~ despite what Roger Caranci now thinks
---
Yodelling in the Canyon, Oct. 9, 2014
Barry Wells
QUESTION: What's the difference between Ivan Kasiurak and mayoral candidate Paul Cheng?
ANSWER: Paul Cheng has money but Ivan looks better in a tuxedo.
CHENG'S LAW: When you don't know what you're talking about, just say you're going to "run it like a business."
A defining moment for wannabe-mayor Paul Cheng, 58, occurred during a mayoral debate on local radio station am980 last month when Cheng said, "I've worked in 18 countries and signed cheques for more money than all the other candidates combined."
In other words, The Great Confused Cheng™ thinks his purported globetrotting work as an oil-and-gas industry consultant more than qualifies him as London's next mayor, despite zero city hall or community organizing experience (it's a different group dynamic altogether than private business) and that his frontrunning mayoral race competitors Coun. Matt Brown, Roger Caranci and Coun. Joe Swan (with a combined total of 34 years on London city council) are mere pipsqueaks compared to him.
ORSER ENDORSEMENT: Another revealing moment came during a mayoral debate at the Aeolian Hall in Old East Village on Sept. 24 when Mr. Cheng stated that Ward 4 Coun. Steve Orser ~ who refused to face voters at a Ward 4 all-candidates' meeting at the education centre on Sept. 10 ~ is his kind of politician at London city hall and someone worth emulating. Cheng repeated this bizarre endorsement on am-1290-cjbk with Steve Garrison on Sept. 30.
Say what?
It's no secret locally that Coun. Orser has repeatedly embarrassed himself and the City of London during the past four years with his ongoing poor judgment and buffoonish behaviour.
Author:
Butch McLarty
Dated:
Tuesday, October 07 2014 @ 02:18 AM EDT
Viewed:
615 times
Civic Meetings-Events in London, ON, from Tue. Oct. 7 ===>
---
Mayoral candidate Paul Cheng is the New ThuperDuper ThuperMan who can walk on water with feet of clay.

Paul Cheng has more money than Ivan Kasiurak but Ivan looks better in a tuxedo.
---
LONDON CITY HALL
---
10 Obvious Signs Your Ward Councillor is a (Thanksgiving) Turkey
1. Regularly makes unfounded, inflammatory statements during meetings and to the media; attention-seeking.

2. Needlessly argumentative and disruptive, often acting like a schoolyard bully; always spoiling for a fight.

3. Rarely reads or understands meeting agendas.

4. Amasses significant Airmiles® from liquor store purchases.

5. Gets excited when important land developers enter the meeting room; plays to their concerns like a paid servant and shameless flunky.

6. Seems more interested in their own perceived self-importance than serving constituents and making the city a better place for everyone.

7. Whines regularly about perceived slights from council colleagues.
Author:
Butch McLarty
Dated:
Monday, October 06 2014 @ 12:01 AM EDT
Viewed:
1,403 times
Is waterboarding "torture"?
During a segment on the Andrew Lawton Show on am980 yesterday afernoon (Oct. 3), right-wing radio host Andrew Lawton made the statement that "waterboarding is not torture" (Dick Cheney's nutty mantra) in response to Ward 9 candidate/ immigration lawyer Ed Corrigan's argument that waterboarding is torture and that any information extracted from someone who's been waterboarded cannot be used as evidence in a Canadian court of law.

Who's right? Here's the first paragraph from Wikipedia about waterboarding:

"Waterboarding is a form of torture, more specifically a type of water torture, in which water is poured over a cloth covering the face and breathing passages of an immobilized captive, causing the individual to experience the sensation of drowning. Waterboarding can cause extreme pain, dry drowning, damage to lungs, brain damage from oxygen deprivation, other physical injuries including broken bones due to struggling against restraints, lasting psychological damage, and death. Adverse physical consequences can manifest themselves months after the event, while psychological effects can last for years."

More information about waterboarding can be found at waterboarding.org.

Andrew Lawton, who fancies himself as a political pundit, has publicly admitted to voting for Joe Fontana in October 2010; publicly stated on Oct. 31, 2013, that he believes "Mayor Rob Ford is the best thing to happen to Toronto, politically" and also publicly states that he thinks "waterboarding is not torture."

Sounds like a greenhorn radio weenie on a steep learning curve to develop more credibility. Sometimes the public airwaves contain more air pollution than useful information.
---
Just like Orser and Harold Usher, mayoral candidate Joe Swantana really digs the medal he voted to give himself. A truly self-aggrandizing bunch


On Wednesday, October 1 on 1290-CJBK-AM with morning man Steve Garrison, mayoral candidate Joe Swantana listed all the reasons why he thinks he deserved the 2012 Diamond Jubilee Medal. Swantana and at least five others on London city council voted to give themselves these medals behind closed doors during a secret vote in early 2013. It is truly pitiful.

Joe Swantana even says he's proud of getting the medal, neglecting to mention by doing so he and the others violated the ethics of the nominating committee (FCM gave city council the job of awarding the medals to worthy citizens), while also depriving some outstanding citizen volunteers from receiving medals, since the registered medals were in limited supply coast to coast (60,000).

Mr. Swantana's sense of entitlement and offensive baloney preclude him from being London's next mayor. It's unfortunate he doesn't know this. Bye, Joe, send us all a post card from BullshitLand.
---
THIS IS JUST IN, SEPT. 30: Ward 6 candidate Cynthia Etheridge (Ward 4 Coun. Steve Orser's former common-law spouse) wants drug and IQ testing for candidates for city council to help separate the wheat from the chaff. I wonder if the Ward 4 bonehead agrees.
---
---
Premiere of Labatt Park documentary


The documentary about historic Labatt Park was premiered on Saturday, September 27 at 8:30 pm at Labatt Park, during Doors Open London weekend.

Approximately 250 people were in attendance for the premiere of the documentary.

Historical trivia: The first motion picture was shown in London after a bicycle race at Tecumseh Park (today's Labatt Park) in 1895.
---
THE LONDON YODELLER
---
T-Minus 20 Days and Counting to Election-Day Liftoff

With any luck, London voters will take what's left of the Fontana Ate monkeys out to the curb for trash pickup on Monday, October 27, 2014.

Yodelling in the Canyon, September 25, 2014
By Barry Wells

Nominations closed on Friday, September 12 at 2 pm for London's October municipal election. It's a lengthy list of 129 candidates ~ 90 for 15 city council seats and 39 candidates for 13 trustee seats on two district school boards.

Unfortunately, the bizarre electoral system for the two district school boards is a convoluted dog's breakfast, thanks to changes rammed through by the PC government of Premier Mike Harris in the mid-to-late 1990s. I'll restrict this column to the higher-profile council races except to say the school board set-up needs a complete overhaul by the province to make it more comprehensible and relevant. As it is, it's a disgrace to meaningful democracy.

On Monday, October 27th, civic-minded Londoners will elect one full-time mayor by a city-wide vote and 14 part-time councillors on a ward basis ~ one per ward ~ so the trick is to know the ward you reside in. If you don't know your ward, call 519.661.4535 or e-mail elections@london.ca.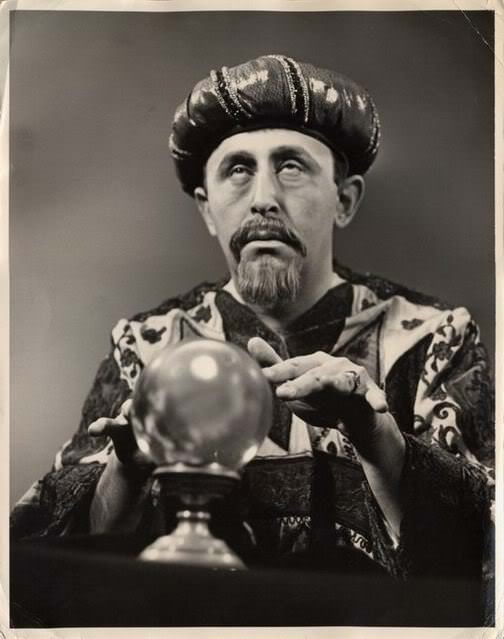 MAYOR: There's a whopping 15 candidates with no incumbent mayor, four of which have a realistic chance of landing in The Big Swivel Chair. The frontrunners are Ward 7 Coun. Matt Brown, real estate agent Roger Caranci, oil-and-gas consultant Paul Cheng and Ward 3 Coun. Joe Swan, although local builder Arnon Kaplansky could pull a few thousand votes, enough to affect the final outcome. A four-way mayoral race is extremely unusual for London and exciting since it's less predicable due to more variables.
There's just two women in this race ~ retired administrative assistant Donna Kelley and former Sun Media employee Marie Miszczak, neither of whom has a high-enough profile to have much impact. PREDICTED WINNER: Matt Brown.
WARD 1 (Far East London): There's five candidates but only one ~ math and sciences teacher Michael Van Holst ~ has a high-enough profile to challenge incumbent Bud Polhill, who's been on council since The Stone Age (1988). PREDICTED WINNER: Bud Polhill. I hope I'm wrong.
WARD 2 (Hale-Trafalgar): A close race with just three candidates. Five-term incumbent Bill Armstrong, veteran community activist Nancy McSloy and auto mechanic Steve Polhill, son of Bud Polhill and sister of school board trustee Sheri Polhill. PREDICTED WINNER: Too close to call.
WARD 3 (Northeast): With no incumbent (Coun. Joe Swan is running for mayor) and five candidates, it's a three-way race between retired realtor Bill Harris, Canadian Border Services Agency Officer Mohamed (Mo) Salih and late-filing candidate, auditor-entrepreneur Henry Zupanc. PREDICTED WINNER: Mo Salih, with his million-dollar smile.
WARD 4 (Old East): There's six candidates on paper but in reality it's a hotly contested three-way race between buffoonish, two-term incumbent Steve Orser, electronics engineer Paul Pesach Gray and digital entrepreneur Jesse Helmer. Orser has name recognition but for all the wrong reasons. PREDICTED WINNER: Jesse Helmer.
WARD 5 (Masonville-Stoneybrook): Eight candidates but there's only three players in this close contest with no incumbent. Community activist Maureen Cassidy (who has the retiring Joni Baechler's endorsement), law clerk Kevin Labonte and security consultant-Canada Day event organizer Randy Warden. PREDICTED WINNER: Randy Warden.
WARD 6 (Old North-Cherryhill): Another tight race with no incumbent (Coun. Nancy Branscombe is not seeking re-election). There's seven candidates but only four players. Veteran community activist Marie Blosh, entrepreneur Mike Bloxam, small business owner Cynthia Etheridge and lawyer Phil Squire. PREDICTED WINNER: Too close to call.
Author:
Butch McLarty
Dated:
Wednesday, September 24 2014 @ 12:01 AM EDT
Viewed:
1,555 times
Civic Meetings-Events in London, ON, from Wed. Sept. 24 ===>
---
HOMECOMING BASEBALL: On Sun. Sept. 21 at Labatt Park, the Western Mustangs Baseball Club play the York Yeomen in a doubleheader starting at 12 noon; 2nd game starts at 3:30 pm.
---
BREAKING NEWS: Steve (Mr. Chaos) Orser et al. strike out again with politically motivated complaint to the Ombudsman, LFP, Sept. 19
---
Municipal election platform-promises all pie in the sky


REALITY: Election platforms touted by municipal candidates (no political parties) are ALL pie in the sky, PERIOD. There's no whipped votes and candidates can realistically promise nothing since they only have one vote each if they manage to get themselves elected.
---
程 All Hail The Great Cheng 程


程 Mayoral candidate Paul Cheng is The New Politcal Messiah. 程 All hail The Great Cheng. 程 Cheng will lead us to The Promised Land of Dripping Milk and Oozing Honey. 程

程 Paul Cheng has travelled thousands of miles to save us. 程 The Great Cheng has finally arrived. 程 All hail The Great Cheng. 程 The New Thuper-Duper ThuperMan. 程
---
---
Gold-plated endorsement


"Check out AltLondon.org for all the news that's not fit to report." ~ Gina Barber, Sept. 16, 2014
---
Election campaign turns nasty in Ward 3


BREAKING NEWS, SEPT. 16: Ward 3 candidate Mohamed Salih says he has experienced racism regarding his candidacy and the placement of his campaign signs from at least one other candidate, due to the fact he is a Black Muslim.

Salih alleges another Ward 3 candidate has harassed his supporters and someone has also dumped fried chicken and watermelon on his election signs.
---
Mayor Joni Baechler's written endorsement of Ward 14 candidate Jared Zaifman (from last April) irks Ward 14 Coun. Sandy White and Ward 4 Coun. Steve Orser, then Orser endorses Ward 2 candidate Steve Polhill.
---
ATTENTION-SEEKING BONEHEAD MOVE #415: Ward 4's Buffoon Boy files complaint against Mayor Baechler, then does the very thing he's filed the complaint about

ILLUSTRATION: Doug Rogers


BREAKING NEWS, SEPT. 16: Ward 4 Coun. Steve (Buffoon Boy) Orser says he's filed a 5.2(a) Code of Conduct complaint with the city clerk against Mayor Joni Baechler over her written endorsement of Jared Zaifman in Ward 14 (from last April), calling her actions "toxic in nature."

Rule 5 - Incompatible Activity
5.1 A Member [of City Council] shall not engage in any activity, financial or otherwise, which is incompatible or inconsistent with the ethical discharge of his or her official duties in the public interest.

5.2 Without limiting the generality of the foregoing, a Member shall not:
(a) use the influence of his or her office for any purpose other than for the exercise of his or her official duties;

One of the mayor's official duties is to work for the betterment of the city of London. Ward 14 Coun. Sandy White is a dullard who often whines during council meetings.

'Let the Chaos begin!'


Ward 4's Grandstanding Clown Steve Orser announced on CJBK this afternoon (Sept. 16) that he is endorsing candidate Steve Polhill in the Ward 2 race, contrary to the City of London's Code of Conduct policy section 5.2 (a).

Orser then said "Let the chaos begin!"
---
---
---
WATER FLUORIDATION
---
IS ADDING FLUORIDE TO OUR DRINKING WATER SAFE?


By Ed Corrigan
I was reading my fluoride-enhanced tube of toothpaste recently and was surprised to see the following warning. "Caution: Do not swallow. KEEP OUT OF REACH OF CHILDREN UNDER 6 YEARS OF AGE. If more than used for brushing is accidently swallowed, get medical help or contact a Poison Control Centre right away."
I am aware that nearly 30 Canadian cities have either stopped adding fluoride to their drinking water or rejected adding it to their public drinking water. These cities include Vancouver, Quebec City, Thunder Bay, Calgary, Waterloo and Windsor. What prompted them to reject using fluoride?
According to one source, "city councils were pressured to ban the substance by small and vocal anti-fluoridation groups" who the writer called "crazies."
In 2012, the City of London briefly considered having a referendum on fluoride being added to our water supply.
According to a London Free Press report, "City staff recommended continued treatment of city water with fluoride because it prevents cavities and because the practice is recommended by bodies such as the World Health Organization, Health Canada, Ontario's chief medical officer of health and the Middlesex-London Health Unit."
Only Councillors Joni Baechler, Dale Henderson and Stephen Orser supported the motion to have a referendum on adding fluoride to London's drinking water.
Author:
Butch McLarty
Dated:
Monday, September 15 2014 @ 12:01 AM EDT
Viewed:
1,715 times
BIZARRO WHIRLD: Ford family scrambles clan in Hogtown


In the wake of Toronto Mayor Rob Ford's tumour diagnosis, Rob Ford dropped out of the mayoral race to be replaced by older brother Doug Ford; Michael Ford dropped out of the Ward 2 race to be replaced by ailing Rob Ford (his uncle) and Michael Ford registered to run for school trustee of Ward 1.
---
Orser chickens out from attending Ward 4 all-candidates meeting; can't face voters who know he's a conniving weasel, LFP, Sept. 11


HE'S FULL-TIME: AltLondon has also learned that Orser has backed out of am980's upcoming debate for Ward 4 candidates on Sept. 23 because Fiona Graham and Christina MacRea (two of Orser's stooge candidates to clutter up the ballot) aren't allowed to participate in the live radio debate.
---
THE LONDON YODELLER
---
Swantana Seven™ lose election-year game of political football


Yodelling in the Canyon, September 11, 2014
Barry Wells

It was a steep and rocky road but in the end, Phase 2 of Fanshawe's $66.4-million expansion plans for 1600 hospitality-sector students to move into the Kingsmill's building at 130 Dundas Street, was approved by an 8-7 vote at city council on Sept. 2nd.

It was the second council vote of the hotly debated project within 34 days, after the London Downtown Business Association (LDBA) offered to kick in $1-million over 10 years on Aug. 15th to help defray the $20-million costs of the City's investment in Phase 2, thereby amending the original proposal.

The first vote on July 29th was knotted at seven (a tie vote defeats the motion), with the Mayor Baechler-Matt Brown Camp supporting the project and the Swantana Seven™ voting against it, citing cost as their primary concern.
Hilariously, in mid-August, mayoral candidate Joe Swantana™ (pictured left) e-mailed identical "talking points" to his six less-eloquent followers on council, for them to use when asked to comment on the amended proposal by the local media.
Complicating matters for the two Fanshawe proposals was the timing ~ during the final months of a municipal election campaign when skittish candidates traditionally pander to the lowest common denominator of voter's fears (higher property taxes) and stake out populist election platforms.
So it came as no surprise when the debate became more an election-year game of political football and less a discussion of the proposal's merits, since the complex project was an easy target for misinformation designed to score brownie points with often-gullible voters.
In this regard, Swan held a Fanshawe-focused media conference (with dutiful stooge Steve Orser standing behind him) on Aug. 28th and also ran Fanshawe-related radio ads on local stations prior to the final council vote. It didn't appear to do him any good.
DOWNTOWN BROWNS: Once Ward 11 Coun. Denise Brown (no relation to Matt) indicated her support for the amended Fanshawe deal on Sept. 2nd (switching sides from her No vote of July 29), clearing the way for an 8-7 council approval, mayoral candidate Downtown Matt Brown delivered this inspirational closer to London's divided council:
"We're here on this council to work together to get things done, seizing the opportunity, not deferring, referring or delaying vote after vote in favour of politics over prosperity."
It was a clear dig at mayoral opponent Joe Swantana and his disciples, who wanted the project deferred to explore buying "buildings less expensive to renovate," properties suggested late in the game by Shmuel Farhi, CEO of Farhi Holdings Corp. Namely, the Farhi-owned Market Tower (already rejected by Fanshawe) and the former central library on Queen's Avenue, a property sitting vacant for the past 13 years since Farhi purchased it from the City for a song.
Author:
Butch McLarty
Dated:
Wednesday, September 10 2014 @ 12:01 AM EDT
Viewed:
2,726 times
---
---
FANSHAWE-KINGSMILL'S PROPOSAL: 8-7 vote in favour, the Swantana Seven finally go down in a ball of flames (nobody said squashing the cabal of clowns is easy)


London city council votes 8-7 to support the Fanshawe-Kingsmill's proposal, with a few minor amendments brought forward by Coun. Matt Brown which save the taxpayers' some extra dollars.
Ward 11 Coun. Denise Brown switched her vote after doing her "due diligence."
Joe Swantana and Bluster Boy Orser go down in a ball of flames. Henderson's microphone turned off as he jabbered on about mystery donors and Museum London's collection.
---
Former Orser stooge, 'Austin,' alleges Orser threatened him

Looks like the "worm has turned" between Mark Hartwell, aka "Austin" and his old Marino's drinking buddy, Ward 4 Coun. Steve Orser (pictured above trying to play the "Big Wheel").

In today's LFP Fanshawe-Kingsmill's story comments (since deleted, but screenshot taken):

"Austin => Jonathon Bancroft-Snell • 27 minutes ago Personally, I can tell you publicly that Orser does give threats. There is no slander there, I have received threats. He has given them to me in person. He is now a true Politician."

Mark Hartwell ("Austin") is Orser's former campaign webmaster-videographer and also a self-described "male prostitute" and "male sex provider" who Orser threw overboard once AltLondon and The London Free Press spilled the beans last May that Hartwell also operates a sordid sex site online.
---
London's Annual Labour Day Picnic


London's annual Labour Day Picnic is Monday, September 1 at Thames Park from 12 noon until 4 pm. It's sponsored by the London and District Labour Council.

Everyone is welcome to this free event. Free hot dogs, pop and ice cream. Games for the kids.
---
Inquiring minds need to know


THOUGHT DU JOUR, AUG. 31: Orchestra London leases its office at 609 Wellington Street (north of Central Avenue, west side) from Shmuel Farhi. Joe Swantana is the executive director of Orchestra London ~ on leave or otherwise.

Should Swantana be trying to steer the Fanshawe downtown campus proposal to a Farhi-owned building (Market Tower, old Central Library on Queens), given the obvious conflict of interest?
---
---
---
2014 Barry Baycats: Winners of the IBL pennant and Championship Series


FINAL, AUG. 29: Barrie Baycats 5, London Majors 3. Barrie sweeps the Majors 4-0 in the IBL Championship Series.
---

2014 MUNICIPAL ELECTION: Coun. Joe Swantana is about to be bounced from London city council ~ permanently. Joe, your shenanigans will not be missed.
---
THE LONDON YODELLER
---
Support municipal candidates with demonstrated integrity and intelligence



You'll need one of these handy devices to cast an informed vote on October 27th, 2014


Yodelling in the Canyon, Aug. 28, 2014
Barry Wells

As we enter the final two months of London's 2014 municipal election campaign period, it's helpful to remember a few truisms about elections, campaign platforms and voters in general.
Elections are blatant sales jobs, so accepting at face value what candidates are selling is not recommended. It's better to examine the record of the candidate in question to see what they've done in the past if they're an incumbent seeking re-election or even a private citizen.
What have they done when they've had the chance to contribute? ~ noting "talk is cheap but it takes money to buy whiskey." This includes activities as a volunteer.
For example, during the run-up to the October 25, 2010 municipal election, successful mayoral candidate Joe Fontana pitched a platform of (1) four consecutive years of a zero-percent tax increase and (2) creating 10,000 jobs.
He even tossed in the elitist claim that he knew "how to talk to kings and queens," since he was a former federal Liberal cabinet minister in Ottawa.
Unfortunately, Gondola Joe™ neglected to mention the sham charity he was milking and his involvement with his boyhood pal, fraudster Vince Ciccone.
Author:
Butch McLarty
Dated:
Thursday, August 28 2014 @ 12:01 AM EDT
Viewed:
1,776 times
Civic Meetings-Events in London, ON, from Thur. Aug. 28 ===>
---
Barrie Baycats one game away from sweeping London Majors in IBL Finals


FINAL, AUG. 26: Barrie Baycats 12, London Majors 2. Barrie now leads the IBL Championship Series 3-0.

Next game: Labatt Park, Fri. Aug. 29 at 7:45 pm.
---
Mayoral candidate Joe Swantana registered his campaign website on June 17, 2014 but didn't file his nomination papers until July 31, 2014 ~ contrary to section 76 of the Municipal Elections Act
---
BREAKING NEWS: Ward 4 candidate Sheryl Rooth withdraws to prevent vote-splitting; wants to see Buffoon Orser gone from city hall, LFP, Aug. 26


In the story comments, Orser announces he's seeking re-election on a "pedophile-proofing London" platform ~ an idea shot down by committee and council a few years ago after the chief of police said it was counterproductive and unworkable. What sort of council member announces a policy platform for re-election online in the LFP story comments? That's right, a complete idiot.

This is the same clown who used a self-described male prostitute-male sex provider as his campaign webmaster-videographer (his drinking buddy at Marino's, Mark Hartwell aka "Austin").
---
---
---
---
GAME 2: Barrie defeats London 3-2 in extra innings at Labatt Park


FINAL, AUG. 24: Barrie Baycats 3, London Majors 2, in 10 innings at Labatt Park. Barrie now leads the best-of-seven-game series two games to none.

The next two games are Tuesday night in Barrie and Friday night in London.
---
Baycats take Game 1 of IBL Championship Series


THIS JUST IN, AUG. 23: Today's scheduled 2 pm game in Barrie has been switched to 7pm for some reason. London Majors v. Barrie Baycats.

GAME 1 FINAL IN BARRIE, AUG. 23: Barrie Baycats 5, London Majors 2, in Barrie.

Game 2 is tomorrow afternoon (Sun. Aug. 24) at Labatt Park at 1 pm.
---
A 21-second video clip that clearly shows you how to spot a good-for-nothing politician
---
2014 IBL CHAMPIONSHIP SERIES
---
Intercounty Baseball League Championship Series Schedule



PHOTO: Labatt Memorial Park, by Lori and Wayne Brown's Photos


For Immediate Release ~ The dates for the 2014 IBL championship series for the Dominico Trophy between the pennant-winning Barrie Baycats and second-place finishing London Majors have been finalized.

The series will open Saturday afternoon in Barrie followed by game two on Sunday afternoon in London at 1 pm at historic Labatt Park.

Barrie Baycats vs. London Majors
Game 1 - Saturday August 23, at Barrie, 2:00pm 7pm, Barrie 5, London 2
Game 2 - Sunday August 24, at London, 1:00pm, Barrie 3, London 2 (10 innings)
Game 3 - Tuesday August 26, at Barrie, 7:45pm, Barrie 12, London 2
Game 4 - Friday August 29, at London, 7:45pm, Barrie 5, London 3
Ontario Ministry of the Environment Hot-Line
(odours, spills, pesticides)
8:30 am to 4:30 pm
519.873.5000
---

Stormin' Norm Aldridge (pictured above in 1998 at The Rumble at the Riverforks) has provided spiritual inspiration to Butch (the Beast) McLarty since Butch was knee-high to a grasshopper. PHOTO: Herb (The Shooter) Walsh, May 31, 1998
---
The Famous Chicken® checks in with Butchie-boy from Southern California

In response to an e-mail I'd sent him earlier in the day, I received the following e-mailed response from Ted Giannoulas, aka The Famous Chicken®, on Tuesday, May 11, 2010.

Hi Butch,

Thank you for your interest and consideration.

Yes, indeed, I did operate the scoreboard in right field at Labatt Park during the years 1965, 1966 & 1967 during my Empress School days. It paid 25 cents a game and it was great fun, let alone free baseball from 325 feet away!

My operation wasn't for each game because management hired on a first come, first serve, volunteer basis back then. As such, kids would rush to the park on game nights and many times, management had to pick from many candidates. Still, I recall they favored me several times because they said I hardly missed a pitch and was timely and accurate on the run postings.

Hope this info helps and thanks for your enthusiasm on the statue idea. If it happens, the pigeons may continue to reek their hazard on me in spirit, just as they did during my Labatt years when they'd perch on the top ledge of the scoreboard!

Best regards,
Ted Giannoulas
The Famous Chicken
---