Click on the Lombardo images immediately below to hear The Sweetest Music This Side of Heaven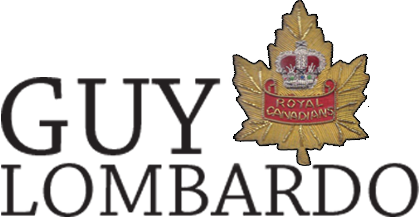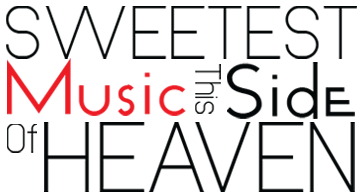 ---
Guy Lombardo's multiple-award-winning Tempo VII hydroplane, built in 1955 and powered by an Allison aircraft engine, has been owned by the City of London since 1983 when it was donated to the City by the late Colonel Tom Lawson.
It is currently on display at London's Jet Aircraft Museum along with the Miss Supertest III hydroplane, immediately northwest of the London International Airport. It is open Saturdays from 9 am to 5 pm.
Contact London's heritage planner Don Menard (dmenardATlondon.ca) if you or your organization are interested in displaying the Tempo VII in a public setting for a special short-term event.
---
LOMBARDO TRIVIA: London-born-and-raised bandleader Guy Lombardo (June 19, 1902- Nov. 5, 1977) never travelled across the bridge named in his honour in London, Ontario, since the bridge never officially opened until Nov. 16, 1978, more than a year after his death.
Guy Lombardo (1902-1977) with his younger sister, Rosemarie Lombardo (1925-2011) in the 1940s. Guy and his brothers in the orchestra actually named their sister Rosemarie, who was born 23 years after Guy.
STORIES
1 new Stories in the last 1 day

COMMENTS last 2 days
No new comments

TRACKBACKS last 2 days
No new trackback comments

LINKS last 2 weeks
No recent new links


Title:
Hubba Hubba, Goodyear Rubba! A Goodbye Kiss to Londoners, by Barry Wells
Author:
Butch McLarty
Dated:
Thursday, March 05 2015 @ 06:00 AM EST
Viewed:
623 times
Civic Meetings-Events in London, ON, from Thur. Mar. 5 ===>
---
WARNING: Then next full moon in London, Ontario, is Thursday, March 5, 2015 at 1:06 pm.
---
News Arts Attitude
Published every two weeks. Current edition: Mar. 5, 2015; Next edition: Thurs. Mar. 19, 2015
---
THE LONDON YODELLER
---
Hubba Hubba, Goodyear Rubba! A Goodbye Kiss to Londoners

Yodelling in the Canyon, Mar. 5, 20015
Barry Wells

Excerpt from current Council Members' Expense Policy: "expenses relating to normal 'wear and tear' of the primary vehicle used for City business such as gas receipts, oil changes, tires, brakes, parking and other fluid changes/ fills" are eligible for reimbursement.
Late last month, ace city hall blogger Gina Barber published a column called, A tired council expense policy (Feb. 21, London Civic Watch), revealing that four of the six councillors defeated in last October's civic election – Bud Polhill, Joe Swan, Steve Orser and Sandy White – had each expensed a new set of tires for their personal vehicles in November, shortly before the new council was sworn-in on December 1, 2014.
A goodbye kiss to London taxpayers, so to speak, as they left the building.
Two days later on Feb. 23, The London Free Press picked up Barber's scoop (gleaned from recently-released information on the City's website) and fleshed it out further. Turns out all four defeated councillors had purchased their new tires and had them installed at Bud Polhill Automotive on 561 Admiral Court in London's east end – including Bud Polhill.
Just like the slogan from the 1974 Richard Lester film, The Four Muskateers, it was a case of All for One and Fun for All. Hubba Hubba, Bud Polhill's got the Rubba!
Polhill, the only muskateer to speak to the media (initially), says he purchased the new tires from himself, installed them and then billed the City of London via his city hall expense account. The other three reportedly paid Buddy Boy by credit card, then sought and received reimbursement from their respective expense accounts, with an annual limit of $15,000.
Under the Council Members' Expense Policy cited above – one put in place by our often-controversial 2010-2014 city council dubbed the "Worst Council Ever" – the tire purchase expense is clearly permitted, but to say the optics and timing are sketchy is an understatement. Prior to 2010, only fuel costs for personal vehicles could be expensed on a documented per-kilometre basis, when travelling on City business.
Hilariously, Polhill says he had no idea his three "Fontana Ate" council pals were going to expense the City as he did. As far as good ol' Bud knew, his council confederates were merely paying customers who wandered into his automotive garage looking for new rubber before the snow flies and what they did after the purchase and tire installation was none of his concern.
In other words it was no biggie, just another coincidence, similar to the time the Fontana Ate bumped into each other in the pre-booked backroom of Billy T's Tap & Grill at 1600 Highbury Avenue North on a Saturday in February 2013, immediately before council was to finalize its annual, billion-dollar City budget. At the time, Mr. Polhill said the impromptu backroom meeting was to help plan his 50th wedding anniversary. Few bought it, including the provincial ombudsman.
Author:
Butch McLarty
Dated:
Wednesday, March 04 2015 @ 12:01 AM EST
Viewed:
3,390 times
Civic Meetings-Events in London, ON, from Wed. Mar. 4 ===>
---
Major demolition decision looms for seven remaining buildings on old Victoria Hospital lands, TMR, Mar. 4


City staff are recommending the demolition of five remaining buildings (two on South Street and three on Hill Street), while preserving two (Colborne Building and War Memorial Children's Building).
---
Former London Mayor Joe Fontana awarded a Teddy by Canadian Taxpayers' Federation for fraud-related criminal convictions, LFP, Mar. 4
---
Consultant says flush Music London's proposal for a performing arts centre down the toilet, LFP, Mar. 4
---
Most recent details of one of Bill Cosby's alleged sexual assaults, HP, Mar. 4


You know you're in trouble when ...

"Cosby invited her to his home in Shelburne Falls, Mass., for a dinner party, she said, but when she arrived, she was the only guest. She said that Cosby gave her a mixed drink and asked her to act out various scenarios, including one in which she pretended 'to be a queen with oatmeal on her face.'"
---
WARNING: Then next full moon in London, Ontario, is Thursday, March 5, 2015 at 1:06 pm.
---
Ontario Securities Commission prohibits Conrad Black from being a director or officer of any publicly traded company, GN, Feb. 27
---



Former council space cadet Dale Henderson is at it again (he bought two more cameras on the public dime), CTV-London, Feb. 25


Unfortunately, city council's directives and expense policies didn't apply to Dale Henderson because he's from the distant planet Zebron.
---
Grant Hopcroft leaving his intergovernmental affairs job at city hall, LFP, Feb. 26
---
Retire-ment Bonanza at Bud Polhill's Garage
COUNCIL EXPENSE ACCOUNTS: All four councillors bought their tires and had them installed at Bud Polhill's automotive garage, LFP, Feb. 23
Tread marks left on taxpayers by Orser, White, Polhill and Swan, LFP, Feb. 23
AFTER THE OCT. 27TH ELECTION: * On Nov. 3, 2014, Steve Orser filed a claim for $673.37 for "tires." TIRES BOUGHT AND INSTALLED AT POLHILL'S GARAGE.

* On Nov. 12, Sandy White filed a claim of $1,458.40 for "fuel (January to August), an oil change and tires." TIRES BOUGHT AND INSTALLED AT POLHILL'S GARAGE.

* On Nov. 19, Bud Polhill claimed $813.61 for "tires and fuel." TIRES BOUGHT AND INSTALLED AT POLHILL'S GARAGE.

* On Nov. 26, Joe Swan filed for $1,000.68 for "parking, fuel and tires." TIRES BOUGHT AND INSTALLED AT POLHILL'S GARAGE.
---
And some people wonder why the Lombardos left Melonville in 1923
Session 1 of online auction has ended, irritating Lombardo gadfly Doug Flood scores about $11K, Session 2 underway, GG, Feb. 21
41 COMMENTS TO DATE: The nuttiest comment thread in Southwestern Ontario, courtesy of Ramblin' Doug Flood and the Lombardo Moon Doggies, LFP, Feb. 21
---
IGNORANCE IS STRENGTH: Anyone who questions the Bush-Cheney version of 911 is likely a batshit-crazy commie pinko trying to undermine motherhood, apple pie and The Great American Way of Improving the Planet™
---
Former pro-GMO scientist with Ag-Canada now speaks out against GMOs, GR, Feb. 21
---
Cancellations dog Bill Cosby's 'Far-from-Finished Tour' CNN, Feb. 21
Everyone knows Cosby is done like a dinner ~ everyone but Bill Cosby. He must be soft in the head
---
BREAKING, FEB. 20: A female guard at London's Elgin-Middlesex Detention Centre has been charged for providing illegal drugs to an inmate. Three counts of trafficking in controlled substances. Developing ... LFP story HERE.
---
LAWSUIT: Former Dearness Home manager says she was hung out to dry by city hall honchos, LFP, Feb. 18
---
National Post columnist Barbara Kay comes to the defence of London's right-wing radio windbag, Andrew (Green as Grass) Limbaugh, NP, Feb. 19
---
Eight food trucks OKd by committee, now on to council


BREAKING NEWS, Feb. 18: The Community and Protective Service Committee has recommended approval of a pilot project for 8 food trucks by a 6-0 vote, with annual licensing fees of $1,225 and no requirement for GPS monitoring. The recommendation goes to full city council on Feb. 24th.

With any luck, council will see fit to bump up the number of food trucks to 12.
---
News Arts Attitude
Published every two weeks. Current edition: Feb. 19, 2015; Next edition: Thurs. Mar. 5, 2015
---
THE LONDON YODELLER
---
Supreme Court's assisted-suicide decision stirs up some old ghosts


Yodelling in the Canyon, Feb. 19, 2015
Barry Wells

Active euthanasia: The ending of life by the deliberate administration of drugs with the aid of a doctor (currently illegal). Passive euthanasia: The ending of life by the deliberate withholding of drugs or other life-sustaining treatment (legal).

On Feb. 6th, the Supreme Court of Canada released its unanimous, 85-page decision striking down our country's criminal prohibition of assisted suicide as unconstitutional, in a narrow, specific set of circumstances.

In effect, adult Canadians of sound mind suffering with an intolerable terminal illness will soon be able to seek relief from "doctor-assisted suicide" – if they can find a physician willing to participate in active euthanasia. The ruling sounds reasonable on paper and likely enjoys majority support of Canadians; let's just hope the checks and balances outlined by the Supreme Court in theory play out that way when the rubber hits the road in actual practice.

For the next 12 months, however, it remains illegal for anyone – including a medical doctor – to assist a patient who's chosen the suicide solution to end their misery. The 12 months give the federal parliament time to enact a replacement law which conforms to the guidelines of the high court's landmark decision.

The controversial ruling deems sections 14 and 241(b) of the current Criminal Code, which prohibits anyone from aiding and abetting suicide, contrary to the Canadian Charter of Rights and Freedoms.

Ironically, the section of The Charter cited in the decision is section 7 regarding our "right to life, liberty and security of the person." As such, the Supreme Court's directive establishes that liberty and the sanctity of life also include self-determination regarding the circumstances and timing of our passage into death. For better or worse, it also stands the Hippocratic Oath precept of "First Do No Harm" on its head.

CITATION: Carter v. Canada (Attorney General), 2015 SCC 5. The actual text of the Supreme Court's declaration is as follows:

"Section 241(b) and s. 14 of the Criminal Code unjustifiably infringe s. 7 of the Charter and are of no force or effect to the extent that they prohibit physician-assisted death for a competent adult person who (1) clearly consents to the termination of life and (2) has a grievous and irremediable medical condition (including an illness, disease or disability) that causes enduring suffering that is intolerable to the individual in the circumstances of his or her condition."

On Feb. 10th, federal Justice Minister Peter MacKay said the Conservatives are reviewing the decision and plan to solicit a range of views, including from medical professionals and those living with disabilities, before a course of action is taken. MacKay didn't indicate any willingness to invoke the so-called "notwithstanding clause" in The Charter to override the ruling (no federal parliament has ever done so).
Author:
Butch McLarty
Dated:
Wednesday, February 18 2015 @ 12:01 AM EST
Viewed:
4,544 times
Civic Meetings-Events in London, ON, from Wed. Feb. 18 ===>
---
Grumbles about the lack of change at city hall, TMR, Feb. 17


MY RESPONSE: Good government is not always about trying to reinvent the wheel or inventing a better mousetrap.
It's about doing the things we expect our municipal government to do and deliver with a minimum of toxic grandstanding, posturing and counterproductive in-fighting.
If anyone thinks our municipal government can wave some sort of magic wand and deliver us all to the Land of Milk and Honey, they're dreaming in technicolour.
It's about doing the day-to-day things in a competent and seamless fashion, not about ushering in a new era of butterflies and songbirds.
All good things happen at a slow and steady pace and credibility is built up over time. Just like in real life.
If anyone wants bombast, unrealistic promises and sketchy plans à la Joe Fontana and Joe Swantana™, give your head a shake.
Steady as she goes, mate.
---
Sister Dolores is now 91 and living in a retirement home in Cambridge, LFP, Feb. 13
---
When the Yelling Stopped: The strange life and shabby death of Sun-TV, IP, Feb. 13
---
BREAKING NEWS: Sun News Network set to go off the air on Friday morning, HP, Feb. 12


"It's a sad day for Canadian broadcast journalism." ~ What absolutely no one (with all their marbles) is saying.
---
BREAKING NEWS: Cami to invest $450M at its Cami assembly plant in Ingersoll, G&M, Feb. 12
---
As the Stomach Churns in Melonville: High Drama on the Low Seas
THIS JUST IN, FEB. 11: am980's News Director Nathan Smith has sent out an e-mail that says they anticipate Andrew Limbaugh coming back on Mon. Feb. 23rd.

"The Andrew Lawton Show is on hiatus until February 23rd. This will allow us time to ensure that our on-air hosts are compliant with our company's social media policies, as well as community and broadcast standards." ~ Nathan Smith, News Director am980

So a two weeks and two days' suspension. Enough time for a holiday in Nut 'n' Candyland.

Will Canada's self-proclaimed "most irreverent man" be handcuffed and hogtied in his quest to be London's most famous broadcast doofus?
---
NONSENSE: Doug Flood, the former (paid) part-time "curator" of the Lombardo Museum, rambles on and on and on and on via James Reaney's online LFP blog, LFP, Feb. 10


Disgruntled mouthpiece Doug Flood has repeatedly made incorrect comments about me, including saying I was never inside the Guy Lombardo Music Centre on Wonderland Road South, when in reality I was inside the building 10 times or more, including when we held a London Advisory Committee on Heritage meeting there in 1997 (I was a member of the city hall advisory committee from 1995-1998). Flood appears to revel in being a disagreeable irritant.
---
BREAKING NEWS: Pittsburgh hall cancels Bill Cosby show, PG, Feb. 11
---
BREAKING NEWS: Bill Cosby cancels two Boston shows as new accuser steps forward, TG, Feb. 8
---
Gordie Howe honoured at Saskatoon tribute dinner, CBC, Feb. 7
---
News Arts Attitude
Published every two weeks. Next edition: Thurs. Feb. 19, 2015
---
---
Andrew Lawton suspended by am980
Rough-riding Urban Cowboy Andrew Lawton (pictured left), Canada's self-proclaimed "most irreverent man" and host of am980's 1-3 pm time slot Monday to Friday, has been suspended (effective Feb. 4, after his show) for his recent on-air rants and various social media posts.

AM980'S FACEBOOK COMMENT ON THE MATTER: "Andrew Lawton will not appear on air for at least the rest of this week, as we evaluate how best to address this situation moving forward.

"If anyone has any further questions, or concerns ~ please contact our Brand Director Nathan Smith at nsmithATam980.ca."
Mr. Lawton's suspension comes a day after am980 published his Feb. 3rd apology for his facebook comments discounting the results of a LGBTQ-tolerance survey by Emerging Leaders, coupled with his views on the HIV-AIDS virus and "gay sex" ~ the same afternoon he posted a offhanded comment on twitter about people who are deaf not being able to hear his on-air commentary. (For those keeping track of such things, Feb. 3rd was a full moon.)
The next day on Feb. 4th on twitter, Lawton posted that he's "not a journalist" but a "GONZO journalist. We play by different rules" in response to criticism.
Lawton's Feb. 4th blog regarding his allegations of perceived (think, "imaginary") conflicts of interest of several city council members has been removed from am980's website.
Last February, Lawton stated on-air that "It shouldn't be easy to use the food bank" (it's not) and even suggested food bank users should be required to take training to hunt and kill their own food ~ perhaps related to his on-air comments during the past few months regarding his application for a federal gun permit since he enjoys target shooting at a gun range. Last October, he made the bizarre claim that "waterboarding is not torture."

Since his suspension, his most recent facebook post of Feb. 4th is a biblical passage: "'Trust in the Lord with all your heart and lean not on your own understanding; in all your ways submit to Him, and He will make your paths straight.'-Proverbs 3:5-6" (Feb. 4, 10:27 pm)
---
---
THE LONDON YODELLER
---
Guy Lombardo was the Best Ambassador London, Ontario, ever had

Yodelling in the Canyon, Feb. 5, 2015
Barry Wells
After Sonny Drysdale and I graduated from UWO 40 years ago with our master degrees in "show business management and musicology," we formed an unusual partnership. We incorporated the Guy Lombardo Orchestra Fan Club, London Chapter™ to honour and celebrate London's most famous sons and their world-famous dance band.
With Sonny as president and me as secretary-treasurer (I did all the grunt work, Sonny did the hobnobbing with the high-faluting mucky-mucks), we built up our dues-paying membership to 500 within six months and more than 1,000 members after a year. It wasn't a tough slog since Guy Lombardo and His Royal Canadians were still riding high as cultural icons, playing The Sweetest Music This Side of Heaven for a large, albeit aging demographic.
Within a few years, Bigshot Sonny (pictured left) became the well-heeled agent for a dozen top TV and movie stars, while I wound up as a labourer wearing hip-waders at London's Greenway Pollution Control Plant. Don't ask me how it happened, but rest assured Sonny put the screws to me 12 ways to Sunday. One afternoon I was happily licking stamps for the Lombardo Fan Club, a week or two later I was wearing ripped blue coveralls with a square-mouthed shovel in my hands, tossing wet turds into a steel hopper.
Worse still, Sonny became a cool-cat jazz snob, calling Guy Lombardo the "King of Corn" and the "Schmaltz King," while ridiculing the distinctive Lombardo sound. "Elevator music" he called it, giving me the hairy eyeball as he played the records of jazz recording artists such as Thelonious Monk, Miles Davis, Chick Corea and Herbie Hancock on his hi-fidelity stereo system.
Over the years, this strange animosity to the Lombardos spread like underwear stains at a farting contest. During Mayor Joe Fontana's state-of-the city-address at the London Convention Centre in January 2012, Fontana growled, "Guy Lombardo just can't cut it anymore!" as he introduced Jim Chapman's promotional ditty, "City of Opportunity." Not a smart move. Not only was Chapman's song subsequently panned by Londoners, Mayor Joe was whacked real good by Lombardo's ghost when JoFo was forced to resign in the wake of his three criminal convictions in the summer of 2014.
Author:
Butch McLarty
Dated:
Thursday, February 05 2015 @ 12:01 AM EST
Viewed:
2,298 times
Civic Meetings-Events in London, ON, from Thur. Feb. 5 ===>
---
MEA CULPA: am980's Andrew Lawton apologizes, am980, Feb. 3
Canada's self-proclaimed 'Most Irreverent Man'
---
CAUSE ~ UNDETERMINED: Barn Fire at Storybook Gardens


BREAKING NEWS, JAN. 3: A barn fire shortly after 8 am at Storybook Gardens in London has destroyed the building, first built in 1958, used to house the few remaining animals at the City-owned facility. The barn was used to house the remaining livestock in winter. All animals have been removed to safety.

The barn was demolished shortly after the fire was extinguished and the cause of the fire has been deemed "undetermined" without much of an investigation.

The City of London has found temporary homes for three donkeys, three sheep, four rabbits, two chickens, a rooster and two goats at an area farm. They are unlikely to return.
---
New England Patriots win a nail-biter at the Super Bowl


SUPER BOWL 49: The Seattle Seahawks blew a 10-point lead late in the game Sunday night in Glendale, Arizona, to fall to the New England Patriots 28-24.

Patriots' quarterback Tom Brady threw four touchdown passes to earn MVP honors, as the game was literally decided in the final seconds with New England intercepting a Seattle pass at the Patriots' goal line.
---
Former city clerk Ken Sadler dies at age 74, LFP, Jan. 31
---
TREES ARE AN INVESTMENT
---
How London, Ontario, developed the moniker, 'The Forest City' (how the vision of London's 1871 city council created a forest city)
Trees make a city beautiful as well as cooling and purifying its air.
A campaign launched by public-spirited citizens led to a decision by the city council of 1871 to buy 15,000 trees, at 25 cents each, to plant along city streets and in Victoria Park.

The success of this pioneer venture in landscaping surpassed all expectations. It has led to a widespread misunderstanding of the origin of the city's nickname, The Forest City.

It was so called [in the beginning] not because of its tree-lined streets, but because for many years it inhabited a cleared space in the encompassing forest. A more descriptive, if less elegant, cognomen was "London-in-the-Bush."

~ a passage from Orlo Miller's 1988 book, "This Was London, The First Two Centuries" page 136.
Author:
Butch McLarty
Dated:
Sunday, February 01 2015 @ 12:01 AM EST
Viewed:
4,387 times
Former Mayor Joni Baechler to teach in Western's Local Government Program as a Distinguished Practitioner-in-Residence, W, Jan. 26
---
BREAKING NEWS: Bill Cosby Accused of Drugging, Raping Former Hollywood Executive Cindra Ladd, Y, Jan. 26
---



PHOTO: Herb (The Shooter) Walsh on May 31, 1998 at Labatt Park


A Big Happy Birthday to London Sports Hall-of-Famer Norman J. Aldridge who turned 90 on Sun. Jan. 25, 2015! Link to LFP mention of Norm's birthday.
---
Lombardo's London Music Hall of Fame plaque withdrawn from online auction, LFP, Jan. 23
---
The London Yodeller Archives ~ Barry Wells
---

CONFIRMED: Actor-comedian-art collector Steve Martin was at Museum London in London, Ontario yesterday (Jan. 21). A statement released Thursday by Museum London said Martin was there to view the museum's Group-of-Seven collection.

Martin will be co-curating an upcoming Canadian artist and Group-of-Seven founder Lawren Harris exhibition at the Hammer Museum in LA.
---
Is Bill Cosby a somnophiliac?
Doctor says Bill Cosby may be a somnophiliac, I, Jan. 22
---
Jay Leno wonders why it's so hard for some people to believe so many women in the Cosby case, CBC, Jan. 22
---
THE LONDON YODELLER
---
Justice may be blind, but under The Charter you don't have to be

Yodelling in the Canyon, January 22, 2015
Barry Wells

In the wake of actor-comedian Bill Cosby's three-city swing through southwestern Ontario two weeks ago, there's been heated debate between two distinct camps: folks who argue Cosby's "innocent until proven guilty" of drug-assisted rape or sexually assault and those who believe the allegations made by his 30-or-so female accusers, while supporting a boycott-protest of his shows, calling for their cancellation.

I side with the latter group and here's why.

Let's deal with the often-misunderstood, legal presumption of innocence, after some background information: all alleged sexual assaults to date have occurred stateside between the mid-to-late 1960s and 2008.

Across the U.S., there's a patchwork quilt of statutes of limitation of varying years up to a decade for sexual assault, putting prosecution of all but one of his alleged crimes out of reach (no such limitations exist in Canada for rape or sexual assault).
At deadline, Cosby is reportedly facing at least two defamation lawsuits stateside (Cosby's attorney ridiculed some women and their rape allegations, prompting the suits) and a criminal investigation in Los Angeles regarding model Chloe Goins' claim of sexual assault at Hugh Hefner's LA Playboy Mansion in 2008 – putting the accusation within California's 10-year statute of limitations.

Of Cosby's 30 co-accusers, however, Ms. Goins (pictured left) may be the easiest for Cosby's lawyers to discredit since, unlike the other women, she's reportedly worked as an exotic dancer in Las Vegas.

In this regard, a Dec. 28, 2014 article in the New York Post reports Cosby has hired a team of investigators to "dig up dirt" on his female accusers.

NOT ABSOLUTE: But Cosby supporters who think the presumption of innocence is an absolute right before a criminal trial starts should remember there's scores of individuals awaiting trial at London's Elgin-Middlesex Detention Centre on Exeter Road.

If everyone's innocent until proven guilty, why are these suspects behind bars at the county bucket? After arrest but prior to trial, bail is not always granted because they're deemed too dangerous or a flight risk.
Author:
Butch McLarty
Dated:
Thursday, January 22 2015 @ 12:01 AM EST
Viewed:
2,576 times
Civic Meetings-Events in London, ON, from Thur. Jan. 22 ===>
---
LOMBARDO MUSEUM COLLECTION
---
Museum London could have had whatever they wanted from the City-owned collection back in 2008 when the City closed the museum, now they're looking at buying some items back (it's believed the three red jackets up for auction were part of the City-owned collection all along, first donated in the mid-1980s by sister Elaine Lombardo-Gardner), LFP, Jan. 19
LEFT TO RIGHT: Brothers Lebert Lombardo, Guy Lombardo (middle, back), Carmen Lombardo and Victor Lombardo.
THIS JUST IN (JAN. 19): Sent to Mayor Matt Brown and all Members of London City Council
January 19, 2015
Good Afternoon,
I am writing on behalf of the Lombardo family to state our concern and objection to Mr. Flood being allowed to sell items at auction that belong to the Guy Lombardo Museum for his own personal gain. We believe that the only entity that has lawful rights to these items is the City of London. We are requesting that the City of London postpone Mr. Flood's auction, at the very least, until the rightful ownership of these items is confirmed. My father, Lebert Lombardo, along with his siblings and many other relatives and dear family friends donated private personal artifacts to the Guy Lombardo Museum to honor Guy and his significant contributions to the music industry. To allow Mr. Flood to treat these items as his own personal property is a crime.
Please contact me directly with any comments or concerns.
Respectfully yours,
Gina Lombardo
Secretary/Treasurer
Guy Lombardo Orchestra, Inc.
---
Sent to the mayor and all councillors (Jan. 18):
In 1997, John Lutman of Archives Western et al assessed the collection at the Guy Lombardo Music Centre. The resultant report subsequently went to the London Advisory Committee on Heritage (LACH) of the day.
In fact, I was a member of the LACH at that time, from 1995-1998.
As a result, Mr. Lutman photocopied the original collections' catalogue, which included the names-dates of the donors of individual items.
It's highly likely this book, which predates Doug Flood's involvement at the music centre, remains at Archives Western.
Whether Bill Coxhead at Parks and Recreation and Brian Meehan at Museum London know this copy exists, is up for grabs.
---
Lombardo Museum collection dispute, LFP, Jan. 17
---
James Reaney wades into the Lombardo collection controversy, LFP, Jan 16


Doug Flood is selling the 2003 London Music Hall of Fame plaque that was presented to Flood for safekeeping until it could be given to the remaining family of the London-born-and-raised Lombardo musicians in March of 2004. The plaque rightfully belongs to the Lombardo family, not Doug Flood. The online auction details are HERE.
---
Brian Meehan, Museum London's executive director, responds on Fri. Jan. 16 at 3:46 pm by e-mail

Someone sent me a link to the AltLondon website and your Guy Lombardo story. To provide you with some clarification, please see the following:

[ALTLONDON]: Did Museum's London board of directors ever itemize and formally approve the dispersal of the Lombardo Museum collection in 2008 (as required)? Where are the board minutes and the itemized list?

[BRIAN MEEHAN]: The Museum did not own the collection so it wasn't in a position to disperse the collection. It wasn't ours in the first place.

[ALTLONDON]: Publicly funded museums must follow proper procedures & protocols before dispersing donated collection items or risk losing public funding.

[BRIAN MEEHAN]: Museum London follows the CAMDO, CMA and AAMD guidelines for any deaccessioning from our collections.

[ATLONDON]: Before a publicly funded museum can disperse a donated collection, it must first offer the items to the original donor(s). Didn't happen.

[BRIAN MEEHAN]: This is irrelevant to these circumstances as we didn't own the collection but is also incorrect as it relates to the CAMDO, CMA and AAMD guidelines for any deaccessioning.

[ALTLONDON]: Does this sound like Mr. Flood had permission from Museum London and the City of London to remove items from the Lombardo Museum that didn't belong to him in a helter-skelter fashion? [see below the verbatim excerpt from the Community & Protective Services Committee report, Agenda Item #5, page 23 from Monday, January 26, 2009.]

[BRIAN MEEHAN]: Once again, Museum London did not own anything in the Music Centre so we would not be in a position either give or refuse permission for anything related to the collection.

READ MORE ...
Author:
Butch McLarty
Dated:
Friday, January 16 2015 @ 12:01 AM EST
Viewed:
3,186 times
Did Museum's London board of directors ever itemize and formally approve the dispersal of the Lombardo Museum collection in 2008 (as required)? Where are the board minutes and the itemized list?

Publicly funded museums must follow proper procedures & protocols before dispersing donated collection items or risk losing public funding.

Before a publicly funded museum can disperse a donated collection, it must first offer the items to the original donor(s). Didn't happen.


This framed painting of the Lombardo brothers (LINK HERE) which at one time hung in Elaine Lombardo-Gardner's bedroom, was donated to the Guy Lombardo Museum-PUC-City of London in the mid-1980s by Elaine Lombardo-Gardner and her husband Kenny Gardner and and now is being auctioned off by Doug Flood, a private collector and former part-time "curator" of the Guy Lombardo Museum.

Here's a verbatim excerpt from the Community & Protective Services Committee report, Agenda Item #5, page 23 from Monday, January 26, 2009:

"THE COLLECTIONS AT THE MUSIC CENTRE: A significant amount of the collection at the Music Centre was privately owned. In an effort to consolidate all of the memorabilia and artefacts at the Music Centre, representatives of the London Legacy Project [Joe Swan and Johann Kinting] attempted to negotiate with the private collector [Doug Flood] the donation of their collection to the City. The private collector [Doug Flood] decided not to donate any part of their collection and the collection was subsequently removed from the Music Centre by the owner. In addition, some of the City-owned memorabilia was also removed by the private collector [Doug Flood]. The City is in the process of understanding the significance and value of these items prior to continuing to seek their return."
---
Is Bill Cosby a somnophiliac?
Doctor says Bill Cosby may be a somnophiliac, I, Jan. 15
---
Bill Cosby and Drugging: My 34-year-old secret, S, Jan. 15
---
Bill Cosby cancels one of three Boston shows


"Late Tuesday afternoon [Jan. 13], in an indication of the mounting pressure on the comedian, Cosby canceled a scheduled Feb. 6 performance at the Hanover Theatre for the Performing Arts in Worcester. But the comedian's appearance at the Wilbur Theatre in Boston was still on, said Bill Blumenreich, promoter for Cosby at both venues. He declined to comment further." ~ Boston Globe, Jan. 14.
---

THOUGHT DU JOUR, JAN. 14: Re: Food in the Public Gallery and Food Trucks

We're going from the "Fontana Ate" to "The Citizens Can Eat."

Progress is being made.

We're going from Orser thinking he can have din-din with WHOMEVER he wants, to citizens being able to have din-din WHEREVER they want.

Power to the People!
---
Lisa Brandt of FREE-FM believes Cosby's female accusers and explains why, BN, Jan 13
---
Refunds offered for Bill Cosby's two Denver shows on Sat. Jan. 17, 9News, Jan. 14


Bill Cosy should change the name of his "Far-From-Finished Tour" to the "End-of-the-Road Tour."

When someone asks me if I think I'm the "judge and jury" of the Bill Cosby case, I say I'm the judge and jury for all my thoughts and beliefs and I happen to believe the 30 women who say Cosby raped or molested them in the past. That's why I was given a mind ~ to think for myself.
---
Chip Martin's book on the 1877 London Tecumsehs is now out, A, Jan. 13
---
The London Yodeller Archives ~ Barry Wells
---
Antique dealer Doug Flood auctioning off a whack of antiques, including some Lombardo memorabilia that belonged to the City of London from the Guy Lombardo Music Centre collection, GG, Jan. 12


TUESDAY, JANUARY 20TH AUCTION FEATURING an extraordinary selection of antique gramophones (Edison, Pathe, Academy, Heintzman, Sonora, etc.) and other music related items. These were on loan and displayed at the Guy Lombardo Museum, Wonderland Road, London, Ontario before it closed in 2007, and have been in storage the last seven years. An online auction of the remaining personal belongings and others contents from the museum including Lombardo's overcoat, trophies, 1978 Juno Award, The Royal Canadians red jackets, Victor Lombardo's clarinet, prints, cut-outs, letters, ephemera and more will begin January 23rd, ending February 20th.
---
Bill Cosby raped me. Why did it take 30 years for people to believe my story? WP, Jan. 10
---
Bill Cosby and the End of Innocence, ISMF, Jan. 9
---
Ex-NBC employee who brought women to Cosby says he felt like a pimp, TW, Jan. 10
---
Protesters chant 'We believe the women' during Cosby's Hamilton show, CBC, Jan. 10
---
Half the seats empty for London's Cosby show
The Manipulative Sexual Predator and Jekyll and Hyde of Show Business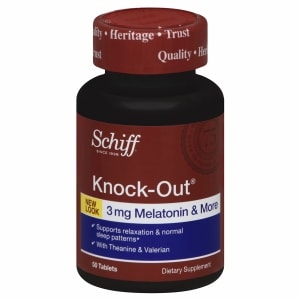 BILL COSBY SHOW TONIGHT (JAN. 8): The RBC Theatre at Budweiser Gardens seats about 3,000. Only half the seats were full, but nearly 70% of the tickets were sold (2,100).

Just like Cosby's Kitchener show on Jan. 7, there was a large photograph of Nelson Mandela on a backdrop screen for the London show (can we say "megalomaniac," ladies and gentlemen?).

Cosby had about 12 security guards in front of the stage.

Halfway through the show, a woman in the audience stood up and left saying she needed a drink (out loud) and Cosby responded "You have to be careful about drinking around me."

One fan yelled: "We love you, Bill!" Another audience member yelled: "We don't love you, Bill!"

An audience member yelled at Cosby: "You are a rapist!" Cosby asked the crowd not to acknowledge him and the male heckler and his male friend were removed by security. Then London Free Press reporter Dale Carruthers was removed from Budweiser Gardens for filming the removal of the heckler.

LFP reporter Dale Carruthers was pushed outside by Budweiser Gardens staff and London Police without his winter coat.
---
"Let us realize that the arc of the moral universe is long, but it bends toward justice." ~ Martin Luther King Jr.
---
Three New Women (Now 30) Allege They Were Sexually Assaulted by Bill Cosby, PM, Jan. 7
---
---
THE LONDON YODELLER
---
Top 15 Predictions for 2015, The Year of the Sheepish Goat™

Yodellng in the Canyon, Jan. 8, 2015
Barry Wells
In the Dec. 19, 2013 edition of The London Yodeller, I unveiled my Top 10 Predictions for 2014. Looking back at the prophetic prose, I see I scored 9 out of 10, only missing the mark on my prediction the London Knights would reign supreme at the MasterCard Memorial Cup last May 25 at Budweiser Gardens. As we all know, the Knights flamed out, losing every darn game in the tournament.
Since I'm clearly on a roll, I've decided to gaze into my trusty crystal ball again for 2015, the Chinese Year of the Sheepish Goat™. As usual, my predictions have a decidedly political bent ~ but hey ~ I can only report what The Great Oracle reveals to me when I'm in a deep trance induced by the mystical magic mushrooms. Onward, Upward!
1. Former Ward 3 councillor, failed mayoral candidate and Orchestra London's former executive director, Joe (Tundra) Swan™, will land a regional sales manager's position in Nukyukatuk, Nunavut, selling energy-efficient refrigerators to upwardly mobile Eskimos.
2. Labatt's 50 Ale, once Canada's most popular brew, will make an incredible comeback to become the beer of choice for the under-30 crowd and old geezers alike. The catchy marketing slogan, "Take Five for 50 Ale!" will once again be heard coast to coast in high-rotation on TV and radio ads.
3. Former Ward 4 Councillor Stevie Orser will launch a beer, booze and pizza delivery business with the clever slogan, "We're so Fast, We Make Greyhounds Shiver!" Every new customer will receive a free umbrella and a large fridge magnet. Unfortunately, his fledgling delivery business will struggle and Orser will reluctantly return to junk-hauling.
4. AM980's afternoon talk-show host, Andrew Lawton (pictured right), will move to Wyoming to become former U.S. Vice-President Dick Cheney's research assistant, studying the latest torture techniques at Gitmo Detention Centre in Cuba. In Wyoming, Lawton will also raise livestock to shed the criticism he's "all hat and no cattle."
5. Former Ward 9 Councillor Dale Henderson will move his successful telecommunications empire to Salt Lake City, Utah, to televise the Mormon Tabernacle Choir on his new and improved Dale-TV Broadcasting Network. In Utah, Henderson will be abducted by aliens from the distant galaxy Zebron, then return to his hometown of London to become the full-time drummer for the Tomato Soup Band.
6. Former mayoral candidate Paul Cheng will hook up with comedian Cheech Marin to form the comedy duo, Cheech and Cheng. They will release a CD called, Run It Like a Business, Baby! and then go on tour throughout North America. The hilarious CD will go platinum stateside and land them a lucrative movie deal.
7. Former Ward 10 Councillor Paul Van Meerbergen will create a neo-conservative think tank with political guru, Kimble Ainslie, called The Taser Institute. Paul will also take another run at federal politics at the first available opportunity but he won't win the Tory nomination.
Author:
Butch McLarty
Dated:
Wednesday, January 07 2015 @ 12:01 AM EST
Viewed:
4,313 times
Civic Meetings-Events in London, ON, from Wed. Jan. 7 ===>
---
ACCORDING TO VARIOUS REPORTERS at the Kitchener show tonight (Jan. 7), which is about 3/4 full, Cosby has two large screens as a backdrop, one of Nelson Mandela smiling and one of himself smiling.

Oh, brother. Now Cosby fancies himself as Nelson Mandela. The man is a megalomaniac.

Here's a link to the 2010 book Bill Cosby is riffing off with the pretentious backdrop images: Starring Mandela and Cosby. Media and the End of Apartheid by Ron Krabill.
---
---
Team Canada has defeated Team Russia 5-4 to win the gold medal in the 2015 World Junior Hockey Championship Monday night at the ACC in Toronto.
---
London Sports Hall-of-Famer Gil Robertson dies at age 91, LFP, Jan. 3


Catcher Jack Fairs is the sole remaining player from the legendary 1948 London Majors still alive. Team trainer Norm Aldridge is also still kicking. 1948 junior call-up Stan (Gabby) Anderson (OF) to the London Majors is also still alive.
---
Good article from 2010 about London Sports Hall-of-Famer Norm Aldridge
---
Donna Douglas, who starred as Elly May Clampett on The Beverly Hillbillies, has died at age 81, CNN, Jan. 2
---
Music London's Murray Faulkner says he was unaware Joe Swan's son was hired as a consultant, LFP, Jan. 3
---
Landlord Shmuel Farhi evicts Orchestra London for non-payment of rent (6 months), LFP, Jan. 2
---
Joe Swan's teenaged son paid for consulting work at Orchestra London, LFP, Jan. 2
JOE SWAN: Former Ward 3 councillor, failed mayoral candidate and former executive director of Orchestra London.
---
2015 Mayor's New Year's Honours List
---
My thoughts on Bill Cosby and the 'presumption of innocence'
JAN. 1, 2015: This may seem like too fine of a distinction for some, but the presumption of innocence only applies in a court of law, as outlined in section 11 of the Canadian Charter of Rights and Freedoms and in the U.S. criminal justice system (Coffin v. United States, 156 U.S. 432, 1895).

But Cosby's not before a court of law, he's squarely in the court of public opinion.

In the court of public opinion, where all entertainers or actors such as Bill Cosby, 77, live on a day-to-day basis, the legal presumption of innocence doesn't really apply, noting his numerous accusers, the media and critics generally have the right of free speech and freedom of thought.

If Bill Cosby believes the numerous public allegations against him are untrue and defamatory, he has the option of suing for defamation. He doesn't appear interested in doing that.

In a nutshell, his long career in show business is over ~ unless he wants to face the numerous allegations head-on.

Bill Cosby a toe licker? ~ this accusation could sink Cosby's boat because it involves an alleged incident only six years ago in 2008.

FROM WIKIPEDIA: On December 1, 2014, Cosby resigned from Temple University's board of trustees.[62] On December 3, Judy Huth filed a lawsuit against Cosby in Los Angeles Superior Court, alleging that Cosby sexually assaulted her in 1974 at the Playboy Mansion when she was 15 years old.[63] The honorary title and status of Chief Petty Officer given to Cosby by the United States Navy in 2011 was revoked on December 4 as a result of the sexual assault allegations against him. In a press release, Secretary of the Navy Ray Mabus and Master Chief Petty Officer of the Navy Michael Stevens stated, "allegations of sexual abuse made against the comedian are serious and conflict with the Navy's core values of honor, courage and commitment."[64][65][66] On December 11, Vanity Fair ran an article written by model Beverly Johnson, wherein she alleges that Cosby drugged her during an audition in 1986, and that other women she has spoken to since then have claimed Cosby drugged and/or fondled them, as well.[67] On December 12, Cosby spoke to the New York Post but did not speak of the rape and sex abuse allegations.
---
I'll have din-din wherever I want, including in the public gallery of council chambers, LFP, Dec. 31
---
BREAKING NEWS: American Art Garfunkel (left) and Canadian Rex Murphy (right) have both confirmed they wanted to strut their stuff on the TV show, Soul Train, in the 1970s. Unfortunately, neither Art nor Rex appeared on the popular Saturday morning TV show.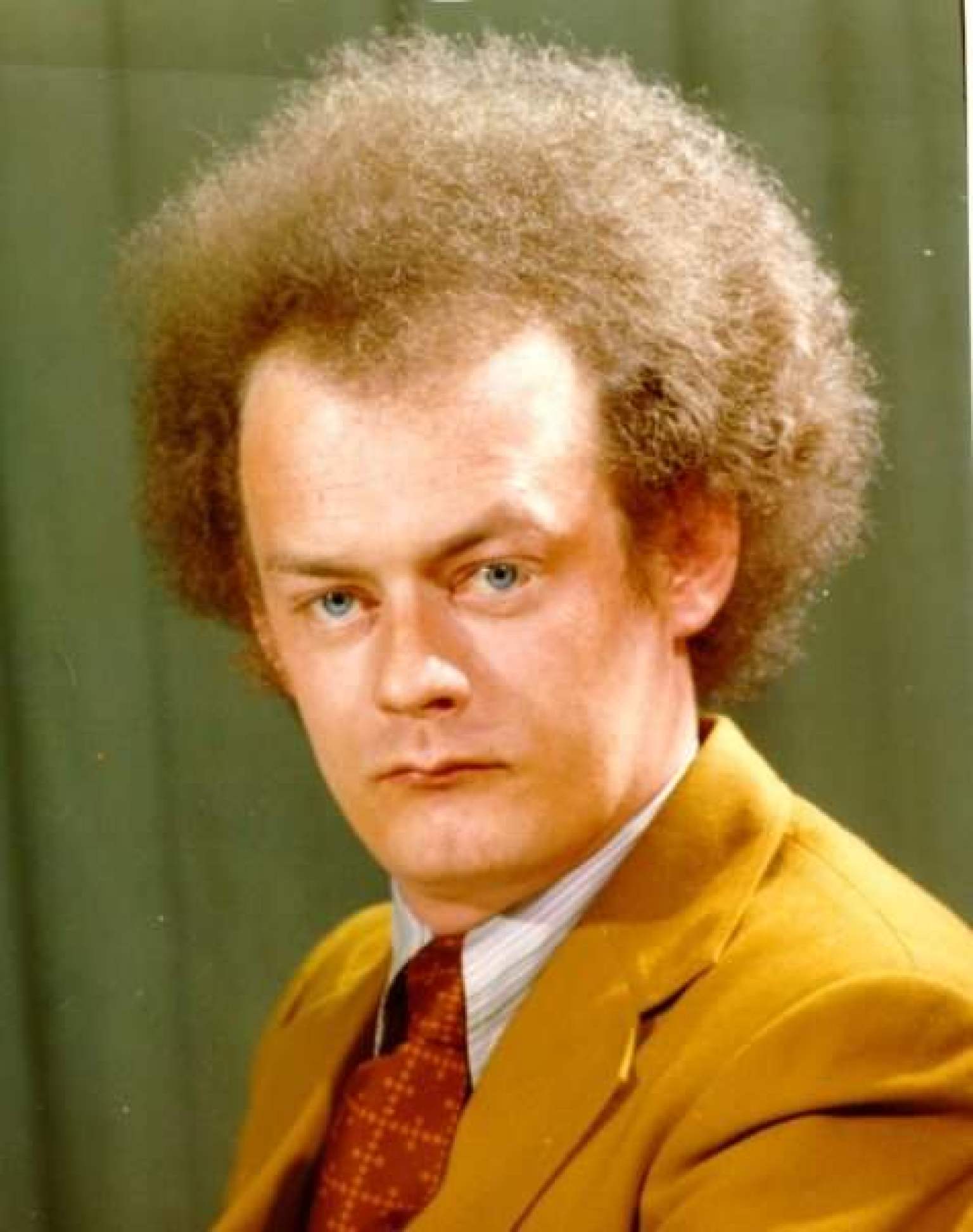 ---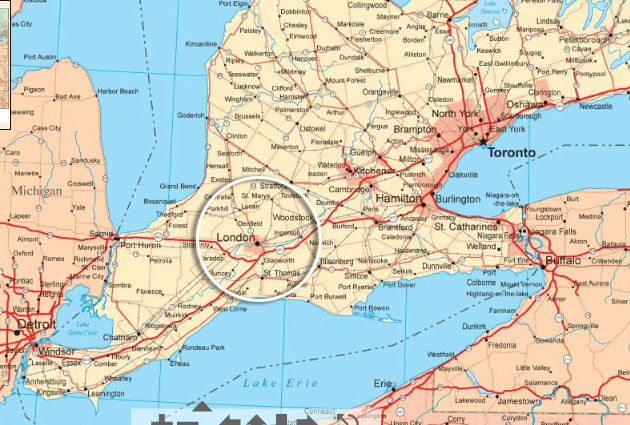 London, Ontario, Canada, is strategically located at the forks of the Thames River, smack-dab in the middle of The Great Lakes Triangle and close to four border crossings into the United States of America at Sarnia-Port Huron, Windsor-Detroit, Fort Erie-Buffalo and Niagara Falls, Ontario, Canada-Niagara Falls, New York.

London is home to the World's Oldest Baseball Grounds, Labatt Memorial Park, which has been continuously used for the game of baseball since 1877 to the present day.
---
The Art of Government


THOUGHT DU JOUR, DEC. 28: "How does our society organize itself to keep friction to a minimum and keep personal freedom at the highest level? You know, that's sort of the art of the thing." ~ Former Ontario Premier John P. Robarts (1917-1982) in 1980 on The Art of Government.
---
The London Yodeller online
---
Canadian lawyer Eddie Greenspan dies in Arizona at age 70, CBC, Dec. 24
---
ORCHESTRA LONDON ~ OPINION
---
The purported secrecy regarding conditions attached to the $1M donation to Orchestra London sounds like total baloney


I just watched the archived City of London video of Orchestra London's president Joe O'Neill answering questions from the Strategic Priorities and Policies Committee about the impending demise of Orchestra London.

One thing, regarding the purported $1M anonymous donation to OL ~ three installments of $350K (2013), $350K (2014) and $300K (2015) respectively ~ makes no sense whatsoever.

Apparently "certain conditions" had to be met for the 2nd and 3rd instalments, but O'Neill says he has no idea what the certain conditions were, since the anonymous donation "was negotiated between two lawyers" and OL's former executive director Joe Swan who "resigned" on December 16, 2014.

I find it completely and utterly unbelievable that executive director Joe Swan would not have revealed what those certain conditions were to O'Neill and the rest of OL's board, given that the donation was essential to OL's very survival.

Worth noting is the following statement from Orchestra London's "financial overview" from its 2012-2013 Annual Report, available online:

"The first piece of that solution is an anonymous donation of $1,000,000 received in June of 2013. Of that, $350,000 was used to balance our operations in fiscal 2013. The balance of $650,000, has certain conditions placed on it, however, we are working diligently towards meeting those conditions and having access to the funds."
Author:
Butch McLarty
Dated:
Tuesday, December 23 2014 @ 12:00 AM EST
Viewed:
2,861 times
Civic Meetings-Events in London, ON, from Tue. Dec. 23 ===>
---
The London Yodeller online
---
Singer Joe Cocker dead at age 70 from lung cancer, CBC, Dec. 22
---
Orchestra London's poor management gets nothing but a lump of coal for Christmas, TMR, Dec. 19


City council votes 15-0 against giving a nickel to the mismanaged orchestra now heading into bankruptcy thanks to Joe Swan and his board of directors. The "Anonymous donor" who failed to deliver big bucks (the 2nd $350K instalment), remains a mystery as does their reason for not donating.

No shows, no refunds, no paycheques ~ and no remittances to the CRA despite making the payroll source deductions.

Orchestra London's management hasn't paid the musicians nor IATSE technical staff in December, hasn't paid for their Centennial Hall rentals for months, hasn't remitted for months the payroll source deductions (income tax, EI and CPP) nor union dues deducted, yet they've sold a few-hundred thousand-dollars-worth of single-event tickets and 2015 subscriptions for cancelled performances.

What did they do with the money they did have?
---
Joni (The Velvet Hammer) Baechler™
Last night (Dec. 17) there was a going-away bash for former mayor Joni Baechler at Museum London.

She served on council for 14 years, 13.5 years as the Ward 5 councillor and about five months as mayor.

Back in about 2001, I gave her the nickname, "The Velvet Hammer" in a column I wrote in SCENE magazine.

Last night, Mayor Matt Brown gave her a Velvet Hammer as a parting gift. I wasn't in attendance, but Pat Maloney from the LFP just told me about it.

Joni held down the fort when London needed it most. She's my favourite council member, ever.
---
THE LONDON YODELLER
---
We all get by with a little help from our friends





Yodelling in the Canyon, December 18, 2014
Barry Wells

As I was preparing to write this column about redemption, second chances and hope involving two Canadian hockey legends and best friends ~ Bobby Orr and Derek (Turk) Sanderson of the Boston Bruins ~ I received a phone call from a friend who shared an interesting story about Derek Sanderson when the Big Bad Bruins trained at the London Gardens 45 years ago.

Turns out my pal and his childhood buddy had bicycled out to the Holiday Inn on Wellington Road South one Saturday morning in 1970, hoping to see Bobby Orr and the Bruins.

Sanderson, decked out in his flamboyant clothes popular with groovy playboys at the time, befriended the two 10-year-old London boys and introduced them to each member of the famous hockey team. He even bought them a meal in the motel's restaurant when he learned they had no money and hadn't eaten lunch. Then he told them to call their parents to let them know where they were, even speaking with their parents to confirm their whereabouts.

It's safe to say Sanderson the cocky hockey star not only had charisma, but also the personal touch with people, so when he bottomed out in the late 1970s due to his severe alcohol-drug addictions and poor money management, many of his friends cared enough to repeatedly help him until he finally got squared away and off the booze for good in November 1980.

TWO BOOKS: Earlier this week I finished reading the 2013 autobiography of Bobby Orr, Orr, My Story and Derek Sanderson's gritty 2012 autobiography, Crossing The Line, The Outrageous Story of a Hockey Original.

The lives of these two hockey icons are forever intertwined, winning two Stanley Cups together with the Bruins in 1970 and 1972. Both won the Calder Memorial Trophy (NHL rookie of the year) with the Bruins in the 1960s. Orr, in 1966-67, Sanderson in 1967-68.

In fact, Sanderson passed the puck to Bobby Orr when Orr scored "The Goal" to defeat the St. Louis Blues and capture the Stanley Cup in 1970.
Author:
Butch McLarty
Dated:
Wednesday, December 17 2014 @ 12:01 AM EST
Viewed:
3,055 times
Civic Meetings-Events in London, ON, from Wed. Dec. 17 ===>
---
Archived Orchestra London stories from its financial crisis of 1999-2000 (scroll down to "Orchestra London Media")
---
Joe's Swan Song


BREAKING NEWS, DEC. 16, 5:10 PM: Orchestra London's embattled executive director Joe Swan has resigned, effectively immediately, says Steve Garrison of 1290-CJBK-AM.

Swan says he couldn't get any "traction" at Orchestra London.
---
BREAKING NEWS: Orchestra London needs $375K from the City of London to pay its staff, musicians and CRA, including $50K to declare bankruptcy, CoL, Dec. 16
---
The Musicians of Orchestra London (new) website
---
Council on the horns of a dilemma, LFP, Dec. 13
---
CJBK's Andy Oudman interviews Orchestra London's former bookkeeper this afternoon, CJBK, Dec. 12


Orchestra London's former bookkeeper says she saw no documents re: the reported $1M anonymous donation in 2013. Also says OL's books were in the worst shape she's seen in 27 years as a bookkeeper. As first reported in the LFP on June 7, 2014.
---
EXCLUSIVE VIDEO: Orchestra London's board of directors rehearse its Corporate Services Committee presentation prior to next Tuesday




No cash, no shows, no refunds, LFP, Dec. 12


Robbing-Peter-to-Pay-Paul management at Orchestra London. No refunds for tickets to cancelled shows. Where were executive director Joe Swan and the board of directors?
---
SWAN SONG: Cash-strapped Orchestra London could face bankruptcy, LFP, Dec. 10


* It looks like the first big decision London's new city council will have to make is whether or not to bail out Orchestra London.

* The longstanding bad blood between Orchestra London's executive director Joe Swan and Don and Brad Jones of Jones Entertainment Group, contractual managers of Centennial Hall, is ratcheting up into a war of words during the orchestra's latest financial crisis.
---
Former Mayor Tom Gosnell dies at age 63


BREAKING NEWS, DEC. 9: Tom Gosnell, 63, mayor of London from November 1985 until November 1994, passed away Monday night (Dec. 8) from kidney cancer.

Gosnell was first elected as a Ward 6 alderman in November 1978, serving until November 1985 when he unseated Mayor Al Gleeson. He returned to London city council as deputy-mayor and controller from 2003-2010.

In total, Tom Gosnell served 23 years on London city council, seven as Ward 6 alderman, nine as mayor and seven as controller-deputy-mayor.

His father, Fred, was a former London police officer and mayor in 1972 before he resigned on March 6 due to poor health. Mr. Gosnell is survived by his three children, Craig, Jenn and Beth.

Visitation will be at Logan Funeral Home, 371 Dundas St. (between Waterloo & Colborne St) Friday, Dec. 12 from 2–4 and 7-9 p.m. A memorial service will be held at Metropolitan United Church, 468 Wellington St. Saturday, Dec. 13, 2014 at 2 p.m.
---
After an eight-hour Strategic Priorities and Policy Committee meeting (Dec. 8), the committee has recommended the appointment of councillors to standing committees, as well as the appointment of two deputy mayors and councillors and citizens to agencies, boards and commissions. A partial run-down of some of those recommendations which go to full city council later today (Dec. 9):

Deputy Mayors: Paul Hubert (appointed by Matt Brown) and Maureen Cassidy (appointed by council).

Investment & Economic Prosperity: no appointments made, pending review. This committee is likely to be folded into the Strategic Priorities and Policy Committee.

Civic Works: Usher (Chair), van Holst, Park, Ridley, Helmer

Community & Protective Services: Morgan (Chair), Armstrong, Park, Ridley, Salih

Corporate Services: Cassidy (Chair), Hopkins, Morgan, Zaifman, Usher

Planning & Environment: Hubert (Chair), Cassidy, Helmer, Squire, Turner

London Police Services Board: Matt Brown (ex officio), Councillor Turner and Paul Paolatto (citizen re-appointment)

Middlesex-London Health Unit: Helmer and Turner, with one citizen appointment pending public notice, advertisement and selection

London Hydro: Michael van Holst

Old East Village BIA: Helmer

London Transit: Helmer and Squire, plus citizens Eric Southern (a current commissioner), Sheryl Rooth and Dean Sheppard

London Public Library: Councillors Anna Hopkins and Virginia Ridley, plus citizens Vasiliki Douvalis, Stuart Clark, Scott Courtice, Mariam Hamou, Bassam Lazar, Gloria Leckie and Hannah Rasmussen.
---
When I first heard of Lennon's death on the news (Dec. 8, 1980), I was actually playing a Lennon LP on my turntable (the song "Remember") and the turntable permanently quit working at that same instant.
---
Fugitive Slave Chapel Preservation Project
---
The London Yodeller Archives for Barry Wells
---
THE LONDON YODELLER
---
'Tis the Season for Giving at City Hall, Round 2


Yodelling in the Canyon, December 4, 2014
Barry Wells
A year ago in this fine upstanding organ, I penned an uplifting column to get everyone in the Christmas swing of things. Since that literary gem resulted in me getting cards and letters from people I don't even know, I've reprised it for our new city council, which was officially sworn-in on Mon. Dec. 1 at the London Convention Centre.
Once again, I'm suggesting a variety of Christmas gifts for each of our 15 members of London city council, even though ~ and I'm sure my London Yodeller colleague Mary Lou Ambrogio will agree with me ~ the majority of them are bicycle-riding commie pinkos secretly devoted to destroying London's longstanding Triple-A credit rating.
MAYOR MATT BROWN Since Matt is still raising dough to pay the bills incurred by his successful mayoral campaign where he crushed The Great Confused Paul Cheng™ like a bug, money would be the logical gift. But, according to Hoyle, cash for Christmas is only cool if it comes from elderly relatives. I'm older than Matt, but we're not related, even though we both hail from Woodstock, Ontario.
SUGGESTED GIFT: To deprogram Matt and keep him on the straight and narrow, two novels written by the Freedom Party of Ontario's Goddess of Wisdom, Ayn Rand. Namely, The Fountainhead (1943) and Atlas Shrugged (1957). The perfect antidote for a progressive mayor who's giddy on the Liberal Kool-Aid and wants to be prime minister of Canada.
WARD 1 COUN. MICHAEL VAN HOLST Michael, as some of you may be aware, has dabbled in stand-up comedy in the past, with some success. A talent that will come in handy at city hall to relieve the tension.
SUGGESTED GIFT: Comedian Henny Youngman's Book of Hilarious One-Liners. SAMPLE: "I lost my virginity at 14. I was at an orgy with Mrs. Thumb and her four daughters."
WARD 2 COUN. BILL ARMSTRONG: For the past four years Bill's been looking a tad pasty, like he's down a few pints; no doubt because he was often caught in the crossfire between the Swantana-Polhill Gang and the Baechler Crew. Hopefully, this new council will give Bill a new lease on life. A shot in the arm to give him staying power as we enter the new year.
SUGGESTED GIFT: Four large jars of Vitamins A, B, C and D.
WARD 3. COUN. MO SALIH: Bright-eyed and bushy-tailed is the best way to describe Eager-Beaver Mo. Known as The Selfie King™ on the campaign trail, Mo has that Million-Dollar Smile which captured the imagination of Ward 3 voters.
SUGGESTED GIFT: A set of gold-plated toothpicks to clean his pearly whites after dining at city hall's 12th-floor cafeteria.
Ontario Ministry of the Environment Hot-Line
(odours, spills, pesticides)
8:30 am to 4:30 pm
519.873.5000
---

Stormin' Norm Aldridge (pictured above in 1998 at The Rumble at the Riverforks) has provided spiritual inspiration to Butch (the Beast) McLarty since Butch was knee-high to a grasshopper. PHOTO: Herb (The Shooter) Walsh, May 31, 1998
---
The Famous Chicken® checks in with Butchie-boy from Southern California

In response to an e-mail I'd sent him earlier in the day, I received the following e-mailed response from Ted Giannoulas, aka The Famous Chicken®, on Tuesday, May 11, 2010.

Hi Butch,

Thank you for your interest and consideration.

Yes, indeed, I did operate the scoreboard in right field at Labatt Park during the years 1965, 1966 & 1967 during my Empress School days. It paid 25 cents a game and it was great fun, let alone free baseball from 325 feet away!

My operation wasn't for each game because management hired on a first come, first serve, volunteer basis back then. As such, kids would rush to the park on game nights and many times, management had to pick from many candidates. Still, I recall they favored me several times because they said I hardly missed a pitch and was timely and accurate on the run postings.

Hope this info helps and thanks for your enthusiasm on the statue idea. If it happens, the pigeons may continue to reek their hazard on me in spirit, just as they did during my Labatt years when they'd perch on the top ledge of the scoreboard!

Best regards,
Ted Giannoulas
The Famous Chicken
---