---
104


Registered Candidates for London's 2014 Municipal Election (updated daily as required):
Nominations close on Sept. 12, 2014 at 4:30pm
---
Advance Poll Locations and Dates
Voting Day is Monday, October 27, 2014
---
City of London Electoral Ward Map
City of London Elections Office: Phone: 519-661-4535; E-mail: elections@london.ca
---
Click on the name of the individual candidates to see their contact information ~ * denotes an incumbent
---
Mayor
Aaron Broughm

Matt Brown * currently Ward 7's councillor

Roger Caranci

Paul Cheng

Steve Gardner

Tae Khun Ha

Arnon Kaplansky

Donna Kelley

Jim Kogelheide

Dan Lenart

Alexander Main

Marie Miszczak

Dennis Perry

Joe Swan * currently Ward 3's councillor
---
Ward 1
James Beynen

Judith Carter

Michael Van Holst

Daniel O'Neail

Christopher Perry

Bud Polhill *

Nate Youskow WITHDREW ON JULY 14
---
Ward 2
Bill Armstrong *

Tammy Lee Marche WITHDREW ON JULY 7

Nancy McSloy

Steve Polhill
---
Ward 3
Claudette Jeanne Drouin

Bill Harris

Bernie MacDonald, WITHDREW ON MAY 13, REFILED ON AUG. 5; WITHDREW ON AUG. 11

Nick Masciotra

Mohamed Salih

Garth Williams
---
Ward 4
Paul Pesach Gray

Jesse Helmer

Stephen Orser *

Sheryl Rooth, WITHDREW ON AUG. 26

George van der Schel

Nethaniel Youskow
WITHDREW ON FEB. 4 THEN RE-FILED ON FEB. 28, 2014, THEN WITHDREW AGAIN ON MAY 5; RE-FILED ON JULY 14, THEN WITHDREW ON JULY 18
---
Ward 5
Maureen Cassidy

Steve Hogg

Mike Fornelos

William Gordon

Kevin Labonte

Randy Warden

Michael Wickett
---
Ward 6
Alasdair Beaton

Marie Blosh

Mike Bloxam

Shiv Chokhani

Cynthia Etheridge

Amir Farahi

Flavio Iannialice

Greg Munro

Phil Squire
---
Ward 7
Osam Ali

Luis Dominguez WITHDREW ON APRIL 14

Michael Esposito

Josh Morgan

Donna Szpakowski
---
Ward 8
Paul Hubert *

Moon Inthavong

Thomas Risley
---
Ward 9
Ed Corrigan

Doreen Gysbers

Eric A. Haidar

Anna Hopkins

Jeffrey Schiller
---
Ward 10
Paul Van Meerbergen *

Virginia Ridley

Bradley Robichaud
---
Ward 11
Denise Brown *

Patrick Copps

Luis Dominquez WITHDREW APR. 14

Clive Jenkins

Menno Meijer

Stephen Turner
---
Ward 12
Peter Ferguson

Jesse Haidar

Harold Usher
---
Ward 13
Karim Bardai

Chris Edgar

Paul Krohn

John Fyfe-Millar

Fiona Graham

Tanya Park

Gordon Saylor

Nethaniel Youskow WITHDREW ON MAY 12
---
Ward 14
David Collier

Ali Hamadi

Steve Hillier

Sean M. O'Connell

Allan Tipping

Sandy White *

Jared Zaifman
---
School Board Trustee Nominations
Michael Dawthorne, TVDSB, Wds 2,3,4,5,6
Peter Jaffe, TVDSB, Wds 2,3,4,5,6 *
Matthew Reid, TVDSB, Wds 2,3,4,5,6 *
Darlene Snyders. TVDSB, Wds 2,3,4,5,6
Joyce Bennett, TVDSB, Wds 7,8,9,10,13 *
Kathy Kaill, Wds 7,8,9,10,13 Brenda Ryan, TVDSB, Wds 7, 8,9,10,13
Shawn Lewis, Wds 1,11,12,14
Chris Loblaw
Christine Morgan, TVDSB, Wds 1,11,12,14
Sheri Polhill, Wds 1,11,12,14 *
Ruth Tisdale, TVDSB, Wds 1,11,12,14 *
Sandra Cruz, LDCSB Wds 2,3,4
Roy D Mantle, LDCSB Wds 2,3, 4
Paul Digby, LDCSB Wds 5,6,7
Linda Steel, LDCSB, Wds 8,9,10 *
John Jevnikar, LDCSB, Wds 11,12,13 *
Pedro Almeida, LDCSB, Wds 1, 14
George Le Mac, Conseil Scolaire Catholique Providence
---
* denotes an incumbent
---
Guy Lombardo's multiple-award-winning Tempo VII hydroplane, built in 1955 and powered by an Allison aircraft engine, has been owned by the City of London since 1983 when it was donated to the City by the late Colonel Tom Lawson.

It is currently on display at London's Jet Aircraft Museum along with the Miss Supertest III hydroplane, immediately northwest of the London International Airport. It is open Saturdays from 9 am to 5 pm.

Contact London's heritage planner Don Menard (dmenardATlondon.ca) if you or your organization are interested in displaying the Tempo VII in a public setting for a special short-term event.
---
LOMBARDO TRIVIA: London-born-and-raised bandleader Guy Lombardo (June 19, 1902- Nov. 5, 1977) never travelled across the bridge named in his honour in London, Ontario, since the bridge never officially opened until Nov. 16, 1978, more than a year after his death.
Guy Lombardo (1902-1977) with his younger sister, Rosemarie Lombardo (1925-2011) in the 1940s. Guy and his brothers in the orchestra actually named their sister Rosemarie, who was born 23 years after Guy.
STORIES
1 new Stories in the last 1 day

COMMENTS last 2 days
No new comments

TRACKBACKS last 2 days
No new trackback comments

LINKS last 2 weeks
No recent new links


Author:
Mr_Ambassador
Dated:
Friday, December 02 2011 @ 02:23 AM EST
Viewed:
4,158 times
---
---
---
Putting London, Ontario, on the international map


How the World sees London, Ontario: Bandito Mass Murders; Banana Toss at Black hockey player at the JLC; Melnitzer Bank Fraud; Giant Sinkhole in downtown London; High Unemployment; Jack-the-Ripper baseball team.

Hey Martha, let's pack up the kids and move to London. It seems like a nice family friendly city to live in. Bwahahahahahahahahahaha!
---
Beer and Baseball is a No-Brainer. Jack the Ripper and Baseball, not so much
THOUGHT DU JOUR: Can you imagine the support locally if David Martin, the owner of the Rippers, named the baseball team the "London Brewers"? Labatt Park, London Brewers? The local hospitality trade would be lining up to sponsor the team, maybe even Labatt's.

If this guy who purportedly owns the London Rippers is a top marketing guru as professed, I'm El Presidente of Argentina.

The London Rippers have a one-year lease at Labatt Park, renewable at season's end. It's doubtful the City of London would renew the lease with the current Ripper-logo branding.
---
LOCAL BASEBALL
---
Jack-the-Ripper logo for a team named the London Rippers is an insult to Londoners and dark-side marketing at its worst


By Barry Wells
Founder, Friends of Labatt Park
November 16, 2011
Last Tuesday night (Nov. 15) at the London Convention Centre, David H. Martin, president and general manager of the new Frontier League baseball team slated to play 48 regular-season home games at Labatt Park next season, unveiled his team's name and logo to about 120 people.
Remember, this was at the height of the local "Shine-the-Light-on-Woman-Abuse" campaign spearheaded by Megan Walker and the London Abused Women's Centre, a campaign supported by the City of London, many local businesses and thousands of Londoners.
With much hoopla, it was announced the team was called the "London Rippers" with an iconic Jack-the-Ripper team logo (a sinister character named "Diamond Jack") accompanied by the slogans "Get Ripped" and "Lurking at Labatt Park This Spring."
I was there, set to embrace the return of pro baseball to London, despite the fact that I've been a London Majors fan for more than 40 years, even more so since I founded the non-profit, volunteer group, the Friends of Labatt Park in 1993.
As such, I spend several hundred dollars at Labatt Park each summer.
I left the convention centre shaking my head and by the time I got home, I realized I'd be boycotting this team as long as they continue using one of the most notorious serial butchers of women in modern history to market the team.
Author:
Butch McLarty
Dated:
Saturday, November 19 2011 @ 03:57 AM EST
Viewed:
1,002 times
---
THIS JUST IN: London Rippers now say team name is meant to honour female TV personality Kelly Ripa.

Sometime next week, it's suspected the team will be renamed the "London Phantoms," which makes sense since they've yet to play a single game at historic Labatt Park in London.
---
THIS JUST IN: London Rippers reveal their new theme song, YT, Nov. 18
---
---
---
---
---
---
---
---
---
---
---
LOCAL BASEBALL
---
LONDON MAJORS SUPPORT THE LONDON ABUSED WOMEN'S CENTRE


FOR IMMEDIATE RELEASE
November 16, 2011
The London Majors Baseball Club will be making a donation to the London Abused Women's Centre (LAWC) in support of their "Shine The Light On Woman Abuse" Campaign.
In addition, Roop Chanderdat, co-owner, general manager and field manager of the London Majors will be at Labatt Park on Thursday, November 17th between 11am and 1pm giving away free tickets for the 2012 regular season on behalf of LAWC and London Majors Baseball.
"The London Abused Women's Centre supports the London Majors as they contribute so positively to the community of London through their generous donation of tickets. We encourage all Londoners to take advantage of the great baseball provided by the Majors," says Megan Walker, Executive Director of London Abused Women's Centre.
"With the negative publicity the baseball community is receiving today, our organization felt the need to remain connected with Londoners and show our support of the LAWC. With our small contribution and ticket donation we hope to shed a positive light on baseball in London and at the same time help raise awareness for this organization," says Roop Chanderdat.
Author:
Butch McLarty
Dated:
Wednesday, November 16 2011 @ 05:27 AM EST
Viewed:
1,326 times
'If you still believe Martin [London Rippers owner] after looking at the team's logo, send me an email: I have a lucrative business proposition in Nigeria to discuss with you'
---
City of London Media advisory
Wednesday Nov. 16, 2011
For immediate release

The following statement was read into the public record at this morning's Finance and Administration Committee:

On behalf of London City Council, we want to express serious concerns about the name of London's newest baseball team.

While the team owner's intention may not have been to draw a connection to Jack the Ripper (say that again ~ Duh ~ editor), we believe this name is unfortunate particularly in light of our focus on ending woman abuse.

We will be speaking to the owner today and give him an opportunity to reconsider the name.
---
FROM TWITTER: AM980News City of London CAO Jeff Fielding says the city will be issuing a statement on London Rippers baseball team "later this morning." Guess what, folks? There will be a name change or the contract will be "ripped up."
---
New Frontier League baseball team: 'London Rippers'
Major shitstorm brewing over the team name and its connection to the most famous serial butcher of women of all time ~ Jack the Ripper
---
---
---
---
THE MIDDLE EAST
---
BREAKING NEWS: Palestinian activists risk arrest by boarding a public bus in Israel (broadcast live by webcam)


UPDATE, NOV. 15, 10:50 AM: The Israeli police have forcibly removed and arrested all the peaceful Palestinian activists who boarded a public bus in the West Bank.
History is being made in Palestine as a small number of brave Palestinians have risked attack and arrest committing a forbidden act ~ they have boarded a public bus in Israel in the occupied West Bank.
Lacking their own state, Palestinians are forbidden to use buses and roads reserved for non-Arabs ~ part of a host of race-based rules that US President Jimmy Carter has called "apartheid."
Fifty-six years ago, blacks in the US challenged these rules by simply and non-violently refusing to follow them. Palestinians have decided to take the same approach and their actions are being broadcast live at the link below.
LIVE WEBCAM: www.avaaz.org
Author:
Butch McLarty
Dated:
Tuesday, November 15 2011 @ 12:09 AM EST
Viewed:
1,777 times
---
---
---
HERITAGE PRESERVATION
---
20011 Architectural Conservancy of Ontario Awards ~ London, Ontario, project gets thumbs up
A.K. King Sculthorpe Award for Advocacy: Paul Hubert and the Board of Directors of Pathways Skill Development and Placement Centre for their work in saving the Red Antiquities Building in London, Ontario.

The historic Red Antiquities building (1873) at 129 Wellington Street in London is a textbook example of how concerted joint action among heritage activists, community groups and local government can successfully preserve Ontario's built heritage.

Persuaded by its executive director, Paul Hubert, Pathways Skill Development & Placement Centre's board agreed to purchase the building and use its renovation and restoration as a training program.
Author:
Mr_Ambassador
Dated:
Monday, November 14 2011 @ 03:36 AM EST
Viewed:
1,467 times
---
---
---
BREAKING NEWS: Western Mustangs spanked this afternoon (Nov. 12) at TD Waterhouse Stadium in London. 41-19 for McMaster Marauders, the 2011 Yates Cup winners.
---
FOR THOSE JADED SOULS WHO THINK WINNING BASEBALL

CANADA'S FAVOURITE BALLPARK CONTEST LAST SUMMER WAS MEANINGLESS: The recently awarded Baseball Canada Cup tournament (17-and-under All-Stars) will be held at Labatt Park and other ballparks in London, Ontario, from August 8-13, 2012.

Rest assured that Labatt Park winning the national online contest last summer helped London's bid to host the tournament.

The six-day Baseball Canada Cup will feature Canadian baseball players from each of our 10 provinces and is expected to generate several hundred thousand dollars locally in economic activity.
---
---
---
CJBK helps replace cash stolen from Canadian Corps


Kicked-off by early morning man, Steve (Dr. Love) Garrison, 1290-CJBK-AM is raising money from callers to replace stolen poppy box money (10 boxes) ~ estimated to be between $500 and $1,000 ~ from the Canadian Corps Veteran's Association on Dundas Street East in London. Call 519.643.1290 to donate. More than $10,000 has been pledged or collected so far.

THIS JUST IN, NOV. 11: Londoner Kenneth Maudsley, 22, the son of Ken Maudsley Sr., the president of the Canadian Corps Veteran's Association, has been charged with two counts of break, enter and theft of the 10 poppy donation boxes.

Well, one can always look at it this way: Due to the theft, people donated about 10 times what was in the stolen poppy boxes, thanks to Steve Garrison of 1290-CJBK-AM, who got the ball rolling yesterday morning with a cheque for $50.
---
---
---
---
---
The 2nd meeting of the Lombardo Tempo VII Hydroplane Sub-Committee at city hall's second-floor board of control room is set for Wednesday, December 14th at 4:30 pm, immediately before the London Advisory Committee on Heritage meeting at 5:30 pm.
---
What happens to all the tents, food, supplies, flags, books etc. taken from the protesters at Victoria Park?
By not issuing Provincial Offences Act tickets to the Victoria Park protesters, the City of London drastically reduced the possibility of a Charter challenge to its Parks and Recreation Area By-Law.
---
On Nov. 8, 1923 ~ Beer Hall Putsch: In Munich, Adolf Hitler leads the Nazis in an unsuccessful attempt to overthrow German government.
---
BREAKING NEWS: A heavily armed group of approximately 150 squirrels in Victoria Park have formed a circle around the Occupy London, Ontario, camp in order to protect their newfound friends. Remember the Alamo and the Showdown at Big Sky!
---
OCCUPY LONDON, ONTARIO
---
BREAKING NEWS: City of London orders protesters out of the park by 6 pm tonight


NOV. 8: The City of London has issued a final notice and order this morning to the protesters who have been occupying Victoria Park for the past 17 days.

At a news conference this morning at city hall, Mayor Joe Fontana said that last night, city council approved the final notice ordering the protesters to leave the public park no later than 6 pm today, Tuesday, November 8.

The City order says that if the protesters do not immediately remove tents, shelters, pallets, portable toilets, straw and any other material from Victoria Park those materials will be removed on or after 6 pm tonight.
Author:
Butch McLarty
Dated:
Monday, November 07 2011 @ 07:54 AM EST
Viewed:
1,188 times
---
---
BREAKING NEWS: Permission required to take a donkey into London parks
Here's the City of London's much-touted-and-feared Parks and Recreation Area By-Law.

Did you know that under Section 4.1(8) of the above-mentioned by-law that it is illegal to "ride or lead a horse, pony, donkey or mule in an area not designated for such activity" ~ "unless authorized by the General Manager [of Community Services]"?

So, if you hear THIS SOUND (link fixed) in a London park, it's probably illegal.
---
---
---
---
---
---

REMINDER: Turn you clocks back an hour tonight (Sat. Nov. 5) before you go to bed.
---
---
One heck of a Guy


Thirty-four years ago today, London, Ontario-born-and-raised bandleader-hydroplane aficionado Guy Lombardo died in Houston, Texas, at age 75.

Gaetano Alberto "Guy" Lombardo (June 19, 1902 – November 5, 1977).
---
---
OUA PLAYOFF FOOTBALL
---
Western Mustangs will defend Yates Cup title after beating Lancers 33-27


By Deanna Nemeth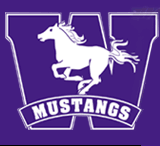 LONDON, Ont. ~ The Western Mustangs football team ended the Windsor Lancers post-season with a 33-27 victory this afternoon at TD Waterhouse Stadium in front of 4,768 in the OUA Football Semi-Final.
The Mustangs will now have the chance to defend their Yates Cup title from last year next Saturday at 1:00 PM on their home turf.
Coming off a 37-0 loss to the Queen's Gaels two weeks ago, the Mustangs' first shut out loss since 1973, it was a do-or-die for the Mustangs. The Lancers (5-3), hot off a 50-33 OUA Quarter-Final win over the Ottawa Gee Gees, were looking to continue their playoff run right to the Yates Cup next weekend.
Author:
Butch McLarty
Dated:
Friday, November 04 2011 @ 05:05 AM EDT
Viewed:
1,058 times
---
---
---
---
BREAKING NEWS: Mayor Joe offers the campers in Victoria Park a Hot Chicken dinner with all the trimmings if they'll "just leave the damn park."
---
---
---
---
Top BC court rules Vancouver streets by-law illegal
Here's another recent Charter case (2010) from the British Columbia Court of Appeal that tends to support the right of Occupy London, Ontario, protesters to camp in Victoria Park ~ protesters who have erected numerous political signs at their tent city.

In this case, political protesters in Vancouver had set up semi-permanent structures and signs on a public street outside the Chinese Embassy, contrary to the Vancouver streets by-law.

Three Justices of the BC Court of Appeal found the Vancouver streets by-law provided no exemptions to the prohibition on erecting structures in public streets and therefore found a section of the by-law unconstitutional regarding "freedom of expression."
---
---
TENT CITY IN VICTORIA PARK
---
Occupy London Statement


By Anthony Verberckmoes
November 3, 2011
Occupy London would like to state that we are a vibrant, growing and cohesive community. There is no division within the movement; however, our group has accepted an offer from St. Paul's Cathedral to use its grounds and we have created a sanctuary there for people who feel threatened by the Mayor's failure to provide assurance of a non-violent resolution.
This sanctuary is for those who do not want to be in direct contact with police for reasons of intimidation, the possibility of violence and fear of arrest.
Our occupation embraces a Safe Space Policy which states:
"Everyone has a right to feel safe and valuable. Safe space is a communal responsibility. It means being safe from sexual harassment, physical assault, verbal threat and abuse, racism, sexism, colonialism, classism, ablism, ageism, homophobia, transphobia and all forms of oppression. We encourage the whole assembly to develop their own sense of what a safe space society would look and feel like. We encourage everyone to be conscious and respectful to the safety of others."
Author:
Mr_Ambassador
Dated:
Tuesday, November 01 2011 @ 04:59 AM EDT
Viewed:
1,651 times
---
---
---
CHARTER OF RIGHTS: BC courts deemed City of Victoria's parks by-law can't forbid structures erected by homeless


Regarding the constitutionality of "homeless" people erecting "temporary shelters" in public parks: Victoria (City) v. Adams; here's the text of the 2008 landmark decision TRIAL DECISION HERE and 2009 appeal BC COURT OF APPEAL DECISION HERE.

Two specific clauses of two City of Victoria by-laws were deemed unconstitutional both at trial and on appeal.

Then, a subsequent BC court decision from 2010 deemed temporary shelters for the homeless in public parks during the daytime (7am to 7pm) illegal (night-time, 7 pm-to-7 am shelters OK). COURT DECISION HERE. But it's worth noting that in this case, two homeless people appeared on their own behalf without legal counsel, to appeal their provincial offences tickets.
---
CIVIC ENGAGEMENT: The London Police need your complaints about response times to use during the City's budget talks next Jan-Feb. Help them out, OK?
---
---
---
BREAKING NEWS: Occupy London protesters now have two goats, a pig and 18 laying hens in their camp at Victoria Park. Mayor Fontana is livid. Developing ...
---
Another insult to our collective intelligence
---
---
HAPPY HALLOWEEN
---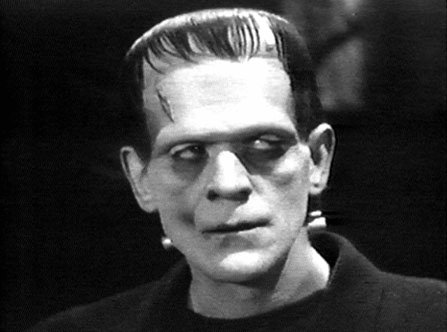 Click on the above Frankenstein image to view a classic comedic video clip regarding Frankenstein
---
---
---
Law-and-Order-Man Steve Orser gives squirrels an ultimatum

BREAKING NEWS: Ward 4 Councillor Steve Orser has issued an ultimatum to the squirrels at Victoria Park. He wants them gone by high noon ~ or else!

But Victoria Park's Black Squirrel spokesperson ("Sammy") vehemently denies his Black Squirrels are "communist pinkos." Sammy says the Gray Squirrels at the park "might be commies" but isn't sure, but does know they "compete for nuts."
---
---
London's Joe O'Neill resigns as IBL commissioner
BREAKING NEWS: The Intercounty Baseball League (IBL) announced today that Commissioner Joe O'Neill (pictured left) has resigned effective immediately.

Personally, I'd heard this news about a week ago, but that's another story.

O'Neill, from London, Ontario, was the IBL's seventh commissioner, holding the office for the past two seasons. He resigned for "personal and business reasons."

The IBL has formed a search committee consisting of Larry Wood, Doug Kelcher, Jim Rooney and Jack Dominico. The committee has a mandate to fill the position as soon as possible.

The real story behind the resignation will come later, but rest assured that the IBL is a hurting unit.
---
---
---
---
MEDIA STUNT REDUX: Steve Orser's complaint prompts Mayor Fontana and Police Chief Duncan to ask protesters to leave Victoria Park
BREAKING NEWS: Instead of letting the increasingly cold weather do the trick, Ward 4 Councillor Steve (Media-Hound) Orser has just revealed on 1290-CJBK-AM that he has complained to City By-Law Enforcement Manager Orest Katolyk, demanding those camped out in the north end of Victoria Park for five days, be ticketed.

Orser's action comes hard on the heels of the statement by Mayor Fontana last Monday ~ Orser's self-described "field marshal" and "commander-in-chief" ~ that the peaceful protesters be allowed to remain in the park for the time being.

This from a guy (Orser) who set fire to the taxi-and limousine by-law on the doorsteps of city hall circa 1994 ~ a protest which was covered by The London Free Press at the time. I was also involved.

Now Mayor Fontana and Police Chief Duncan are both asking protesters to take down their tents and leave the park.

UPDATE: Orser is also complaining about signs with "four-letter words" in the park (I saw no such signs Wednesday afternoon) and also alleges protesters plan to disrupt Remembrance Day ceremonies at the opposite end of the park on Nov. 11.

FUN AND GAMES: Orser also alleges that one of the protesters at the park (a person Orser knows) threatened to expose the fact that he (Orser) constructed a deck on Forward Avenue without a building permit in 2003, if Orser didn't back off. Orser admits he never acquired a building permit as required.
---
'Before taking the issue to council colleagues last week, Fontana had met with EPCOR officials when they made a presentation ~ unsolicited, he noted ~ to London Hydro' Unsolicited? Someone had to invite them
---
LONDON CITY HALL
---
This EPCOR-London Hydro-proposed 'shared utilities model' restructuring story is like peeling away the layers of an onion
I just watched the Rogers taped broadcast of Monday's (Oct. 24) council meeting regarding EPCOR-London Hydro ~ one of the most brutal, misinformed and heated council debates I've seen in years.

According to the City of London's CAO Jeff Fielding, water-and-wires conglomerate EPCOR came to London "last March at the behest of Stantec [Consulting Ltd.] regarding co-generation opportunities with CASCO" on Green Valley Road in south London and then discussions somehow morphed into talks with and about London Hydro.

It's odd that I haven't see this significant timeline reported anywhere before, including in the local media after last night's council meeting.

So the plot thickens once again regarding the real motivation for the "shared utilities model" at London Hydro (which would see water, wastewater, garbage collection and possibly parking services rolled into London Hydro), which council unanimously authorized the civic administration to explore on September 20, 2011 and report back (at a cost of $200,000 to research and produce).
Author:
Anonymous
Dated:
Tuesday, October 25 2011 @ 12:18 AM EDT
Viewed:
996 times
---
---
---
THE NATIVES ARE RESTLESS
---
The ongoing occupation in London, Ontario's Victoria Park

Our occupation is in Victoria Park, near Richmond and Central (at the northwest corner of the park).

The Sunday general assemblies for Occupy London are at 1pm and 5pm. We basically have those assemblies to make decisions together.

Of course, everyone is welcome to come to the camp area at any time. Even if you're just curious, you're absolutely welcome to stop by.

There are a series of committees that anyone can join. There are groups for logistics, food, marshalls, facilitators, police liaisons (whose only role is to listen to police and report back to the assembly), media/outreach, medics, and waste management. Other committees still can be set up.
Author:
Mr_Ambassador
Dated:
Sunday, October 23 2011 @ 12:02 AM EDT
Viewed:
2,820 times
FINAL: Queens 37, Western 0 (first skunk since 1973)
---
THE PLOT THICKENS: EPCOR retained Stratford's mayor and Festival Hydro Director Dan Mathieson last January for strategic advice and help to break into Southwestern Ontario's public utility markets, LFP, Oct. 22
'Mathieson has provided EPCOR with strategic advice about Ontario's marketplace and arranged for meetings with potential partners, including one with London Hydro within the last 30 days'
---
BREAKING NEWS: Londoner Michael McPhee, 21, has been charged with first-degree murder in the early-evening shooting death of Londoner David Arbuckle, 20, on Wellington Street in SOHO on October 7th.
---
.


'Moving public utilities to corporations like Epcor reduces transparency, accountability and democratic control by citizens. The fact that council was able to sell an asset out from under us all without us even knowing just reinforces this argument'



Does anybody else out there see the significance of Mayor Fontana and London Hydro wanting to roll water, wastewater, garbage collection and parking into London Hydro and then a few weeks later suddenly EPCOR ("water and wires") appears and wants in on the arrangement?

Let's face it. This was a 1-2 setup with London Hydro in discussions with EPCOR before London Hydro let us know they wanted to rebundle London Hydro.

They're playing Londoners for suckers and dummies ~ and getting away with it so far.
---
---
---
EPCOR + London Hydro = Higher Electricity Rates, Higher Water Charges, Higher Parking Rates and Privatized Garbage Collection
---
---
Canada's Favourite Ballpark (Labatt Park) and 17-and-under London Badgers to host 2012 Baseball Canada Cup tournament next August, LFP, Oct. 20
'Each of the 10 provinces fields an all-star team and it's safe to say this is the most important event on Baseball Canada's national event calendar' ~ veteran LFP reporter and respected IBL umpire Jim Cressman
Thanks to everyone who supported historic Labatt Park in Baseball Canada's Favourite Ballpark (online) contest last summer. This national tournament will bring in several hundred-thousand-dollars to London's economy. Winning that contest last summer certainly helped London's bid. And hats off to Mike Lumley and the London Badgers baseball program.
---
---
BREAKING NEWS (1290-CJBK-AM): London Hydro's CEO Vinay Sharma says that EPCOR is not interested in London Hydro's electricity generation, just the water services. And people wonder why the recent plan to roll water into London Hydro.

Does water and electricity really mix?
---
---
---
'We got married in a fever, hotter than a pepper sprout!'
Get a large engagement ring and sign an air-tight pre-nup!
BREAKING NEWS: Mayor Fontana (who sits on London Hydro's board), Coun. Henderson and Coun. Hubert have voted to recommend to city council that London Hydro sign an exclusive, confidential "co-operation agreement" with Alberta-based EPCOR to explore a partnership for the supply of electricity, water, wastewater, garbage collection and parking to London residents.

Coun. Branscombe and Coun. Bryant voted against entering into the agreement. It goes to city council next Monday.
The report resulting from a confidential, co-operation agreement is expected to take about six months to complete, if approved by city council. Then the matter would return to committee and council again.
So much for the Municipal Freedom of Information and Protection of Privacy Act applying to our public utility, if the confidential agreement proviso makes it by the City's legal department.
Would a London Hydro sale or partnership with EPCOR be subject to a local plebiscite? Not likely. It should be. We'll be lucky to get a public participation meeting before the pillage and plunder begins.
---
IS MAYOR JOE LOOKING TO UNLOAD LONDON HYDRO?
Joe Fontana shares a post-election laugh with Cheryl Miller on October 25, 2010
Four members of the senior administration of EPCOR Utilities Inc., an Alberta-based company owned by the City of Edmonton, will be appearing before London's finance and administration committee this morning at 10:15 am, regarding the proposal to completely restructure London Hydro to include water operations.
EPCOR's business is "water and wires," according to its president and CEO Don Lowry.
Rest assured the EPCOR brass didn't fly into London to give free advice and eat cross-cut cheese sandwiches.
THIS JUST IN: EPCOR is looking to partner with London Hydro to deliver electricity, water, wastewater, garbage collection and parking. The biggest proponent of it is ~ who else? Mayor Joe (who also sits on the London Hydro board). If EPCOR is willing to pay for Mayor Joe's proposed, phony urban-beach at the Forks, I'm all in! Better still, the EPCOR Centre for the Performing Arts.
Is Mayor Joe looking to raise the dough for his downtown Disneyland® by spinning off London Hydro?
Now, as suspected, we know the reason for the big push to roll water and sewer operations, garbage collection and parking into London Hydro. EPCOR, meet London Hydro.
In a somewhat unrelated matter: While Mayor Fontana has reportedly resigned as chairman of Oakville-based GPEC Global Corp. since he was elected London's mayor a year ago, he's still listed as its chairman on GPEC Global's website.
GPEC Global's online mission statement is: "to improve the environment and the quality of life for millions of people by providing clean, renewable electricity and by reducing the need for landfills."
---
BREAKING NEWS: Hockey Night in Canada producers have installed a high-tech 'Bullshit Detector' for Don Cherry's Coach's Corner segments. Developing ...
---
'I'm as mad as hell and I'm not going to take this anymore!'
---
---
---
---
VIDEO: Don Cherry's Mea Culpa last night, as the Notice of Libel document is being prepared, YT, Oct. 15
'I gotta admit I was wrong on a lot of things ...' ~ Don Cherry
---
The City of London retains its Triple A credit rating from Moody's but report comes with a cryptic warning, CL, Oct. 16
---
---
---
---
Ice-cold beer in corner stores, NOW!
A chicken in every pot and a pony in every backyard, NOW!
---
Watch this afternoon's OUA football game between the Western Mustangs and Toronto Varsity Blues live online at 1 pm: HERE
---
---
THE PARANORMAL
Originally posted on October 22, 2007
---
'We finally laid eyes on this Condor-like bird swirling 75-feet above us. It was huge. Its wing span appeared to be from 20 to 30 feet'

LEGENDARY THUNDERBIRD?: A mysterious photograph, believed to be from the late 1890s or early 1900s, of a group of hunters who have killed an extremely large bird with a massive wing span.


IT WAS MID-SUMMER of 1973. I was 19 years old and hitchiking back to London, Ontario, from Vancouver when I met Jimmy B., a swarthy, 27-year-old Montrealer, at a youth hostel with cabins on a small lake near Kenora in northwestern Ontario.

Jimmy, who was driving to Vancouver with a friend, took an immediate shine to me and wanted me to change plans and head back to the west coast with him.

"Not a chance, man, I'm going home to London to see my girlfriend," was my reply.
---
2014 Regular Season Home Games of the IBL's London Majors Baseball Club
All home games of the London Majors are played at historic Labatt Park:
April 2014
* Sat. Apr. 26, Michigan Jet Box at London, 1pm (exhibition game #1) Loss: 10-4
* Sun. Apr. 27, Michigan Jet Box at London, 1pm (exhibition game #2) Win: 9-2
May 2014
* Fri. May 16, Kitchener at London, 7:35pm (2014 IBL Homeopener) Win: 6-1
* Fri. May 23, Brantford at London, 7:35pm Win: 12-5
* Sun. May 25, Barrie at London, 1:05pm Loss: 9-5
* Fri. May 30, Burlington at London, 7:35pm Win: 6-5
June 2014
* Sat. June 7, Hamilton at London, 7:35pm Win: 10-2
* Fri. June 13, Toronto at London, 7:45pm Loss: 8-7
* Sun. June 15, Brantford at London, 1:05pm (Sifton's Pack the Park) Win: 12-5
* Fri. June 20, Kitchener at London, 7:35pm Win: 10-2
* Sat. June 21, Brantford at London, 7:35pm Win: 10-7
* Sun. June 22, Guelph at London, 1:05pm Win: 16-6
* Fri. June 27, Burlington at London, 7:35pm Win: 5-2
July 2014
* Tues. July 1, Toronto at London, 6:05pm (Fireworks) Win: 9-3
* Fri. July 4, Guelph at London, 7:35pm Win: 8-7
* Sun. July 6, Barrie at London, 1:05pm (DH) Losses: 13-7 and 4-2
* Fri. July 11, Kitchener at London, 7:35pm Win: 7-3
* Fri. July 18, Toronto at London, 7:45pm Win: 3-2 (12 innings)
* Sat. July 26, Hamilton at London, 7:35pm Win: 8-3
Playoffs begin
Labatt Park in August 2008 during Game 7 of the IBL Championship Series against the Brantford Red Sox
---