Site Events

Tuesday 21-May
Wednesday 22-May
Thursday 23-May
Friday 24-May
Sunday 26-May
Friday 31-May
Guy Lombardo's multiple-award-winning Tempo VII hydroplane, built in 1955 and powered by an Allison aircraft engine, has been owned by the City of London since 1983 when it was donated to the City by the late Colonel Tom Lawson.

It is currently on display at London's Jet Aircraft Museum immediately northwest of the London International Airport. It is open Saturdays from 9 am to 5 pm.

Contact London's heritage planner Don Menard (dmenardATlondon.ca) if you or your organization are interested in displaying this historic hydroplane in a public setting for a special short-term event.
---
STORIES
No new stories

COMMENTS last 2 days
No new comments

TRACKBACKS last 2 days
No new trackback comments

LINKS last 2 weeks
No recent new links


Author:
Toban
Dated:
Wednesday, June 15 2011 @ 12:48 PM EDT
Viewed:
684 times
Author:
Mr_Ambassador
Dated:
Tuesday, June 14 2011 @ 04:39 PM EDT
Viewed:
907 times
THIS JUST IN, WED. JUNE 15: Mayor Fontana revealed today at the Finance and Administration Committee that he'd like wants another $50-K to run the mayor's office for "improving constituency liaison initiatives."
---
---
Canucks or Bruins, we'll know tonight
---
BREAKING NEWS, WED. JUNE 15, 12 NOON: There's a house fire in progress at 552 William Street (near Rosedale) in London, Ontario. UPDATE: The flames appear to have been extinguished. Clean-up starting. Developing ...
---
---
---
---
FINAL: London Majors 6, Burlington Twins 1 at Labatt Park. The Majors are now 10-2 on the season atop the Intercounty Baseball League Standings.
---
BREAKING NEWS: Scientists commissioned by AltLondon have just unveiled a new secret weapon for the London Majors Baseball Club called "Big Dog."
---
---
Young London man charged with kiddie porn


An 18-year-old London man has been arrested after a child pornography investigation that began last week.

The London Police Cyber Crime Unit received a complaint of illegal images on a computer.

As a result, a search warrant was conducted at a residence on Barclay Road. Charged with two counts of possession of child pornography is Ryan Siebenmorgen.
---
---
London Free Press veteran sportsthingy Jim Cressman is behind the plate this afternoon at Labatt Park (wearing his new glasses).
---
---
LONDON, ONTARIO, POLICE BEAT
---
London man charged with setting two fires


During the early morning hours of Friday, June 10, 2011, the accused stole a car from an acquaintance of his on Thompson Road in southeast London.

The accused, a 34-year-old London man, took the stolen car to 360 Chippendale Crescent where he set the car on fire.

No one was injured in this fire and the London Police Service Criminal Investigation Division took over the investigation. Damage was estimated at $5,000.

On Sunday, June 12, 2011, at 4:20 p.m. the accused returned to the residence on Thompson Road where he stole the car from and started another fire in the car port area.
Author:
Butch McLarty
Dated:
Monday, June 13 2011 @ 12:01 AM EDT
Viewed:
811 times
---
---
INTERCOUNTY BASEBALL ACTION AT LABATT PARK: Tues. June 14, Burlington Twin at London Majors, 11 am, SPECIAL SCHOOL KIDS DAY.
---
---
Ottawa Fat Cats hand the London Majors 2nd loss of season


The Ottawa Fat Cats finally won a game on their current road trip this afternoon at Labatt Park, pasting the London Majors 16-11. The Majors are 9-2 on the season and tied atop the IBL standings with the Barrie Baycats.
---
BREAKING NEWS, SUN. JUNE 12: A large sinkhole about 22-feet-deep has developed due to an 81-year-old manhole that collapsed at Richmond and Oxford streets in London. Richmond Street is closed in both directions between Piccadilly Street and Oxford Street East. Oxford is down to one lane in both directions. Will take several days to repair (Friday, june 17).
---

BACKYARD LAYING HENS: The reason the issue of backyard laying hens is returning to city hall is because it was a council directive from last year to return with a staff report. For once, it'd be nice to see the local media get it right.
---
STRATFORD OFFICIALS TO TOM PATTERSON IN 1951: "Tom, are you nuts? Nobody will come to Stratford to watch Shakespeare's plays. He's dead."
---
THOUGHT DU JOUR: There has never been a bureaucratic rule created in the history of human-kind that wasn't worth breaking, repeatedly, with joy and wild abandon ~ Butch McLarty®.
---
LOCAL NEWS ~ LONDON, ONTARIO, CANADA
---
Large road cave-in occurs at Richmond and Oxford streets in London


The City is working on road repairs to Oxford Street East in the eastbound lanes at Richmond Street following a cave-in around a sewer access hole (manhole).

Warmer temperatures allowed the asphalt to drop into a void in the road base caused by a hole near the base of the sewer manhole.

This hole allowed sand and road base material to be drawn down and then flushed away by sewage. This created the void in the roadbed and the resulting cave-in.

Following work to locate underground utilities, excavation and repairs began on Saturday.

During the excavation, hydro facilities (not in service), abandoned and in-service utilities and three large operating sewers within the affected manhole and construction site complicated the removal of the original (1930's constructed) manhole.
Author:
Butch McLarty
Dated:
Friday, June 10 2011 @ 05:58 PM EDT
Viewed:
1,060 times
Why I love baseball


EARL WEAVER: One of Weaver's most explosive tirades came on September 17, 1980, against Detroit at Memorial Stadium in Baltimore. Mike Flanagan was called for a first-inning balk by first base umpire Bill Haller, who was wearing a microphone for a documentary on the daily life of a MLB umpire. First baseman Eddie Murray immediately protested the call, then Weaver ran out to state his disagreement. After Weaver got tossed, he launched into a profanity-filled argument with Haller that was duly recorded.
---
London Majors now in 1st place and on a roll
THIS JUST IN, SAT. JUNE 11: The London Majors have defeated the Ottawa Fat Cats 4-2 at historic Labatt Park tonight to take over first-place in the IBL standings with a record of 9-1 as the Brantford Red Sox trimmed the Barrie Baycats 8-7 who now are 8-2 on the season.

Game 2 between the London Majors and the Ottawa Fat Cats is set for 1 pm tomorrow on Sunday, June 12, at Labatt Park during Sifton's Pack-the-Park Day ~ a fundraiser for the Sunshine Foundation.
---
---
---
FINAL: London Majors 15, Kitchener 2 at Labatt Park tonight. The Majors are now 8-1 on the season and tied for first place with the Barrie Baycats.
---
Mayor Fontana allowed Orser's BS to happen on the council floor during televised city council meeting, LFP. June 11
---
FULL-TIME BUFFOONERY: Duffer Orser ridicules golf task force recommendations before report presented at committee next Tuesday afternoon
Ward 4 Councillor Steve Orser (pictured above left) is acting raging-bull angry that London's Golf Course Task Force is recommending that the municipally owned River Road Golf Course remains open for at least three more years (instead of just one, before re-evaluation) in order to properly implement course improvements and a new business plan.

Orser wants the course closed ASAP, citing past staff reports that the course costs the City about $180,000 per year more than it makes. Figures disputed by the executive of CUPE local 107. Previously, council decided that the course be re-evaluated after one more golfing season.

INSANE: Former junk-hauler Orser, who has no experience whatsoever in golf course operations or recreational golf itself, is now acting like a self-proclaimed expert on the issue, even calling the report's recommendations "insane."
Has he read the 29-page, task force report?
Not likely. It just came out Friday, June 10th. Let me think, what do you call a council member who comments on a report he hasn't read?
Standard practice in sound, standing-committee decision-making is to carefully review a report on the weekend before the committee meeting, then listen to the presentation of the report with an open mind, asking questions for clarification as required and then discussing the matter with committee colleagues before arriving at a decision as a recommendation to city council.
CLOSED MIND: Orser's made up his mind before the task force report is even presented to committee. Decision-making at its worst, which shows a lack of respect for the 18 task force members and their deliberations.
As usual, it's best to ignore Councillor Orser's vigorous lip flapping as just more hot air from the Ward 4 media hound.
The matter goes before the Community and Neighbourhoods Committee on Tuesday, June 14 and city council thereafter.
PS: For the record, I support Councillor Orser's initiative to permit and regulate backyard laying hens in London, as more than 300 cities in North America have already done. How do you like those apples?
---
LONDON MAJORS' ACTION AT HISTORIC LABATT PARK: Kitchener Panthers @ London, Fri. June 10 @ 7:30 pm.
---
---
---
CITIZEN [DIS]ENGAGEMENT PART IV: Greg Thompson resigns from LACH in disgust
THIS JUST IN: AltLondon has learned that respected community activist and past Ward 4 candidate Greg Thompson (pictured left) has resigned from the London Advisory Committee on Heritage (Wednesday night during its regularly scheduled meeting at city hall) over the recent fiasco involving the citizen appointment (two were solicited, one, who never applied, was appointed) to the Guy Lombardo Tempo VII Sub-Committee. Developing ...
On a related note, for a sitting council member ~ in this case Ward 4 Councillor Steve Orser ~ to insult and verbally attack a private citizen (me) from the council floor, a citizen who'd applied to sit on a volunteer sub-committee, violates Council's Code of Conduct By-law and in this instance, is also considered actionable in a court of law pursuant to the Libel and Slander Act.
Someone needs to inform Mr. Orser that defaming a citizen from the council floor, a citizen willing to serve the City of London as a volunteer, is not an intelligent nor responsible thing to do.
Someone also needs to remind Mayor Fontana that as the chairperson of city council meetings, he needs to put a timely end to such unseemly conduct. That's why the mayor has a gavel during council meetings.
---
LONDON CITY HALL ~ A CREATIVE CITY
---
'City Council was very pleased and appreciative of the response received from interested Londoners'
About a week ago, I received the following letter in the mail from city clerk Cathy Saunders, after my proposed appointment to the Guy Lombardo Tempo VII Hydroplane Sub-Committee failed due to a 7-7 tie vote on May 30th during the city council meeting.

As you read the following letter ~ and I'm not criticizing London's city clerk who's simply doing her job in a polite and respectful manner (something certain members of council could learn from) ~ remember that during the discussion of my proposed appointment, I was verbally assailed and defamed by Ward 4 Councillor Steve Orser from the council floor with the Rogers TV-London cameras rolling.

Six other members of city council also opposed my appointment, including the mayor, after Orser's inappropriate tirade (Sandy White, Bud Polhill, Dale Henderson, Denise Brown, Paul Van Meerbergen, Joe Fontana).

Also worth noting is that of the two applicants for the sub-committee (two citizen representatives were sought by the City), neither one was selected. Instead, an individual that hadn't bothered to apply was appointed to the group.
---
May 31, 2011

B.A. Wells

I have been asked by City Council to express their thanks to you for submitting your name for consideration with respect to our recent process of appointing citizens to the Guy Lombardo Tempo VII Hydroplane Sub-Committee.

City Council was very pleased and appreciative of the response from interested Londoners.
Author:
Butch McLarty
Dated:
Friday, June 10 2011 @ 03:42 AM EDT
Viewed:
648 times
INTERCOUNTY BASEBALL LEAGUE
---
Barrie Baycats blank Leafs 5-0; Hamilton T-Birds drop Kitchener Panthers 9-5


By Roger Lajoie
SPORTS TRIUMPH COMMUNICATIONS
On behalf of the Intercounty Baseball League
Adam Garner pitched seven shutout innings as the Barrie Baycats beat the Toronto Maple Leafs for the third time in four days and won their fourth straight game with a 5-0 win over Toronto on Thursday night at Barrie Metals Stadium.
Barrie swept the Leafs in an Intercounty Baseball League doubleheader on Sunday afternoon at Dominico Field at Christie Pits and followed that up with another dominating win on Thursday, as they moved into sole possession of first place in the IBL with an 8-1 record, a half game better than idle London.
The reeling Leafs meanwhile lost their third straight and dropped to 5-7, 4 ½ games back of the Baycats, while remaining in fifth place in the IBL standings as the season approaches the one-third mark.
The Leafs get their next chance at a win Friday night in Hamilton. They host the Brantford Red Sox Sunday at 2 p.m. at Dominico Field at Christie Pits.
Author:
Butch McLarty
Dated:
Wednesday, June 08 2011 @ 04:31 PM EDT
Viewed:
1,088 times
---
---
THIS JUST IN: The Toronto Blue Jays have defeated the Kansas City Royals 9-8 in Kansas City Wednesday night. The Jays are now 32-30 on the 2011 regular season. MLB Standings.
---
---
---
LONDON, ONTARIO, POLICE BEAT
---
Two men arrested after shots fired on Richmond Row early this morning


Two men have been arrested after a shooting in downtown London ~ one from Welland, Ontario and one from London.

On Wednesday, June 8, 2011, at 2:26 a.m., the London Police responded to a complaint of gunshots in the area of Richmond Street and Central Avenue on Richmond Row.

On arrival, they located a number of empty shell casings. Police were able to obtain a description of those involved and advised other police cruisers in the city of the suspect vehicle.
Author:
Butch McLarty
Dated:
Tuesday, June 07 2011 @ 01:04 AM EDT
Viewed:
898 times
Toronto Blue Jays defeat the Kansas City Royals tonight 8-5 in Kansas City. The Jays are now 31-30 on the season.
---
London Majors score four runs in 8th to defeat Burlington Twins 10-4 this afternoon in Burlington


FINAL: London Majors 10, Burlington Twins 4. London now 7-1 on he season and tied for first place with the Barrie Baycats.

INTERCOUNTY BASEBALL ACTION TUESDAY MORNING: London Majors @ Burlington Twins, Tues. June 7 @ 11 am. Live on www.pointstreak.com.
---
---
Doug Creighton, the Sun's founding publisher, commissioned Toronto artist John Hood to create the Front Street mural in 1991. Hood and his sister, Alexandra, devoted two years to creating the 4,000-square-foot mural
---
City of London storm update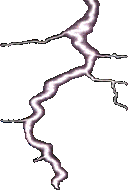 The severe weather that swept through the region early this morning has left scattered power outages and numerous trees and branches blocking roads.

Seven forestry crews are currently working to clear roads and sidewalks.

As of 9 am, the main area affected is Wharncliffe Road South between Byron Avenue and Springbank Drive with a combination of trees down and power outages. Wharncliffe could remain closed in both directions most of the day.

Some intersections might not have working traffic signals. Motorists should treat those intersections as four-way stops.

Approximately 2,000 homes are still without power. Hydro crews have restored power to 8,000 homes.

Parks and Recreation crews are checking the city's bike paths for downed trees and branches. People are asked to use caution when using the paths.

People with tree-related issues (trees on public property) should calls the City's forestry line at 519-661-5783.
---
---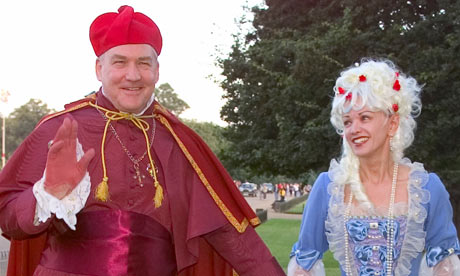 CALL JEEVES: No need to kiss my ring this afternoon but my shoes could use a bit of boot black and a buff job in return for a 20 spot, my good man.
---
---
---
INTERCOUNTY BASEBALL LEAGUE
---
Brantford Red Sox Sox rally to defeat Kitchener Panthers in wild, high-scoring game





By Roger Lajoie
TRIUMPH SPORTS COMMUNICATIONS
On behalf of the Intercounty Baseball League
The Brantford Red Sox scored six runs in the fourth inning, seven runs in the sixth and five more in the eighth on their way to a wild 18-10 comeback win over the Kitchener Panthers in the lone game played in the Intercounty Baseball League on Monday night.
It was the long awaited home opener for Kitchener, who led 7-0 after just three innings but the Red Sox took over from there to improve to 6-3 and tie the Panthers (6-3) for third place in the IBL standings after out-scoring Kitchener 18-3 from the fourth inning on.
Brantford pounded out 18 hits and won despite committing six errors early in the game in Kitchener to fall behind. The Panthers also made three errors as the teams combined for 28 runs, 36 hits and nine errors in the game.
Author:
Toban
Dated:
Sunday, June 05 2011 @ 03:34 PM EDT
Viewed:
571 times
---
London Majors clip the Hamilton T-Birds at Labatt Park


FINAL: London Majors 3, Hamilton Thunderbirds 2 at historic Labatt Park this afternoon. London is now 6-1 on the 2011 regular season and a half-game back of the first place Barrie Baycats (7-1) who won both games of a double-header against Toronto today in Toronto.
---
---
THE ENVIRONMENT
---
Don't frack around southwestern Ontario
At the end of May, some of us gathered for a "Don't frack with us!" protest in London, Ontario.
The rally call-out said ~ "Fracking is a toxic, dangerous and wasteful form of natural gas extraction that we may see around London, Ontario. The water pollution is the worst of the fracking impacts. Tap water has become flammable after fracking is done to break gas out of nearby shale rock. A stew of toxic chemicals is pumped into each gas well, and radium is one of many underground substances that can be unintentionally released during this extraction.

In spite of all of those dangers, there are plans for shale gas exploration around London -
http://stopfrackingontario.wordpress.com/fracking/in-ontario/london/ In addition to water contamination, we also should be concerned about explosion risks, air pollution, water depletion, methane greenhouse gas releases, earthquakes, increased truck traffic, and deforestation.

If you are worried about all of these threats from fracking, please come out to this rally to show your concern, and learn more about what we are up against."
Two sets of photos from the protest can be seen here (on Facebook) and here (on Flickr).
Author:
Butch McLarty
Dated:
Sunday, June 05 2011 @ 08:01 AM EDT
Viewed:
756 times
INTERCOUNTY BASEBALL ACTION AT LABATT PARK: Sunday, June 5, Hamilton Thunderbirds @ London Majors, 1 pm. Broadcast live on Rogers TV-London (13). Also carried live on pointstreak.com.

Next time you're at Labatt Park have a look at the 150-200-year-old maple tree just inside the front gates and to the right (south).
---
---
Emptiness described as 'acute hopelessness'



"The decision to commit suicide had been made about a week prior to the actual suicide attempt. It wasn't rational, but it was calculated."


THIS JUST IN: Londoner Andrew Lawton (pictured above on CTS's Michael Coren Show) has now publicly revealed that his life-threatening health crisis last December was the result of a suicide attempt by an overdose of prescription blood thinners.

Andrew Lawton, a staunch critic of Canada's health-care system, espouses Christian and conservative values as a blogger and political commentator.

Mr. Lawton spent nearly four weeks in the critical care trauma unit at Victoria Hospital on Commissioners Road East in London about five-and-a-half months ago.
---
INTERCOUNTY BASEBALL LEAGUE
---
Ottawa Fat Cats rally in ninth to edge Brantford Red Sox


By Roger Lajoie
SPORTS TRIUMPH COMMUNICATIONS
On behalf of the Intercounty Basball League
Taylor Frederick drove in the winning run with a walk-off single with one out in the bottom of the ninth as the Ottawa Fat Cats downed the Brantford Red Sox 4-3 in one of two games played in the Intercounty Baseball League on Saturday.
Frederick's single off Stefan Strecker scored Mark Charrette from second base to give Ottawa the dramatic win, helping the Fat Cats improve to 5-7 while the Red Sox slipped to 4-3.
Ottawa took a 2-0 lead with a pair of first inning runs on a two-run single by Clae Mathis, but the Red Sox battled back on a two-run double by Lee Delfino in the seventh which tied the game.
The Fat Cats went ahead with a single run in their seventh on an error before Brantford again tied the game in the eighth on Wayne Forman's RBI single, setting the stage for the ninth inning rally.
Author:
Butch McLarty
Dated:
Saturday, June 04 2011 @ 08:45 AM EDT
Viewed:
755 times
---
INTERCOUNTY BASEBALL LEAGUE
---
Deska's pitching gem hands the London Majors their first loss of the season


By Roger Lajoie
TRIUMPH SPORTS COMMUNICATIONS
On behalf of the Intercounty Baseball League
Marek Deska carried a one-hitter into the ninth inning and finished up with a three-hit complete game as the Toronto Maple Leafs handed the London Majors their first loss of the season, downing London 5-2 in Intercounty Baseball League play at historic Labatt Park.
Deska allowed just a second inning solo homer to Cleveland Brownlee until the ninth, when he survived a London rally to wind up surrendering just two runs on three hits with 12 strikeouts and no walks, while throwing an ironman-like 134 pitches.
Toronto improved to 5-4 with the win while the Majors (5-1) suffered their first loss in six games as they couldn't figure out Deska, who was dominating right up until the ninth.
Toronto finally got to London starter and loser Ryan Hart in the fifth inning when Brandon Dui's RBI single tied the game at 1-1. They went ahead for good with two runs in the seventh on a run-scoring single by Jordan Castaldo and an RBI double by Kyle Degrace.