---
Guy Lombardo's multiple-award-winning Tempo VII hydroplane, built in 1955 and powered by an Allison aircraft engine, has been owned by the City of London since 1983 when it was donated to the City by the late Colonel Tom Lawson.
It is currently on display at London's Jet Aircraft Museum along with the Miss Supertest III hydroplane, immediately northwest of the London International Airport. It is open Saturdays from 9 am to 5 pm.
Contact London's heritage planner Don Menard (dmenardATlondon.ca) if you or your organization are interested in displaying the Tempo VII in a public setting for a special short-term event.
---
LOMBARDO TRIVIA: London-born-and-raised bandleader Guy Lombardo (June 19, 1902- Nov. 5, 1977) never travelled across the bridge named in his honour in London, Ontario, since the bridge never officially opened until Nov. 16, 1978, more than a year after his death.
Guy Lombardo (1902-1977) with his younger sister, Rosemarie Lombardo (1925-2011) in the 1940s. Guy and his brothers in the orchestra actually named their sister Rosemarie, who was born 23 years after Guy.
Author:
Butch McLarty
Dated:
Tuesday, January 17 2012 @ 06:00 AM EST
Viewed:
1,496 times
It's interesting that many Londoners are reluctant to get the flu shot but drink fluoridated water without questioning the wisdom of water fluoridation despite mounds of evidence that it is both dangerous and unnecessary
---
FROM TWITTER: SteveYoung CTV
CTV News has learned Michael Rafferty, facing murder charges in death of #ToriStafford also faces sexual assault charge as well. @CTVLondon pm, Jan. 16?
---
---
---
---
---
---
Shortly after Mayor Joe proclaimed "London is the City of Opportunity," robber knocks off FOUR banks in 136 minutes


BREAKING NEWS, JAN. 11: Three banks in London have been robbed this morning, all within 30 minutes: TD-Canada Trust, Bank of Montreal at Wellington Road South and Baseline, ScotiaBank at Richmond and Oxford.

Police now say there was a fourth bank robbery, linked to the other three. See STORY HERE. ~ and now a fifth by another robber. Holy Mackeral. Has to be a record for London, Ontario.

The suspected get-away vehicle is a grey Jeep with license plates: BRM C851. Developing.

CITIZEN REPORTER SARAH WATKIN ~ 2:30 pm ~ Police chase has just terminated at Waterloo and Oxford. Swat team. Guns drawn. Canine unit on-scene. A Jeep collided with a van driven by a woman who was taken away by ambulance. The driver of the Jeep has escaped on foot. Police in pursuit. One suspect in custody. Busy corner of late involving money and petroleum jelly.
---
'Joe the Robot' a dud this morning before 1,200
BREAKING NEWS: At the Mayor's Annual State-of-the-City Address at the London Convention Centre this morning, Mayor Joe Fontana attempted to unveil "Joe the Robot" (reportedly made in Russia) to promote London's high-tech sector but the robot was a complete dud due to a malfunctioning power supply.

Last I saw of the robot, it was in the back of a Zubick's Scrap Metal pick-up truck heading east.

Mayor Fontana also unveiled London's new syrupy sweet theme song "London is the City of Opportunity" written and sang by Jim (The Voice of London) Chapman and the Incontinentals. But no live performance, just a recording. That's when some people started heading out the door ~ likely due to the line in the song: "Imagine a factory where none was before" which really cuts close to the bone.

Jimmy Chapman's song is not exactly a big hit with the poll respondents at the LFP online.

Incredibly, Mayor Fontana emphatically slammed Guy Lombardo ~ the best ambassador London, Ontario, Canada, has ever had ~ when he was talking about London's downtown being the "beat" of the city and how Guy Lombardo can't cut it anymore (Lombardo died in 1977).

Mayor Fontana was extremely upbeat about London's future, as usual, with London in the throes of an unemployment rate of 9.6%, an unfolding biker war and impending plant closures such as Electro-Motive Diesel and Accuride.
---
Finally, a spark of creativity returns to Melonville after years of cultural amnesia
---
Finally, some fiscal responsibility returns to Melonville
---


AltLondon has learned that on December 16, 2011, Shell Canada purchased the commercial property at 775 Waterloo Street for $600,000 and the heritage home at 777 Waterloo Street (now boarded up) for $290,000 from David Murphy of Murphy & Murphy Architects.

Both properties are in the Bishop Hellmuth Heritage Conservation District in old north London.
---
Someone must have been rubbed the wrong way


BREAKING NEWS, UPDATED JAN. 9: London Police have now revealed a possible motive for the three fires last Sunday, Jan. 8 during the early-morning hours.

A fire occurred about 3:45 a.m. last Sat. Jan. 7, causing $5,000 damage to a business at Hamilton Road and Little Hill Street. This is the location of tattoo parlour, La Tinta Latina, owned by an Outlaws Motorcycle Club member.

Blue Lagoon Massage at Oxford Street East and Empire Street was subsequently torched the next day (Sun. Jan. 8) at approximately 4:40 am, Famous Flesh Gordon's at Oxford Street East and Industrial Road at 5:04 am and Empire Street and Virginia's Adult Massage and Spa at Clarke Road and Charterhouse Crescent at 5:15 am.

All three businesses have ties to the Hells Angels Motorcycle Club.

Geez, I wonder if all four torch jobs are related? Inspector Clouseau will ferret out the truth, no doubt.
---
OPSEU MEDIA RELEASE
---
Cuts to developmental services to hit London's most vulnerable

An announcement this week by Community Living London that seven staff will receive layoff notices will be a severe blow to services for persons with developmental disabilities, says the Ontario Public Service Employees Union (OPSEU).

Warren (Smokey) Thomas, President of OPSEU, says the government's refusal to provide adequate funding for developmental services is a shameful act, hurting the most vulnerable people in the London area.

"The Ministry of Community and Social Services has continued to ignore the chronic under-funding crisis in this sector," Thomas said. "Waiting lists across the province continue to rise with no relief in sight."
Author:
Butch McLarty
Dated:
Saturday, January 07 2012 @ 12:01 AM EST
Viewed:
2,471 times
THOUGHT DU JOUR: All property owners in the area of the Shell Canada station at the northwest corner of Oxford and Waterloo streets in London should be examining the fat file at the Ministry of Environment's office on Exeter Road about the hydrocarbon contamination from that gas station. It's not just soil contamination but also groundwater contamination (think aquifer).
---
BREAKING NEWS: The London Transit Commission has ordered all their drivers to start wearing bibs while driving a bus.
---

BREAKING NEWS: The Village of Grand Bend, Ontario, has put its well-known sunset up for sale. Asking price: $25-million. Several members of London city council think it would fit nicely with the proposed beach at the Forks of the Thames River.
---
OVERHEARD IN THE NEWSROOM: London Free Press Editor-in-Chief Joe Ruscitti ordering a pizza at work: "I want a large deluxe pizza with double cheese, but hold the anchovies and the Dan MacLellan story."
---
BREAKING NEWS: Mayor Joe Fontana urges the CAW and Electro-Motive management to "get back to the bargaining table, roll up the sleeves and have a cuppa coffee. We're not making tweezers here, we're making locomotives."
---
---
HERITAGE AND THE ENVIRONMENT
---
BREAKING NEWS UPDATED: Another potential heritage battle looms on London's horizon, this time in old north in the Bishop Hellmuth Heritage Conservation District. Shell says not to worry



An AltLondon Exclusive
, Thurs. Jan. 5


---
---
---
---
---
---
---
A committed newspaper man hard at work after cashing his pay cheque
---
Electro-Motive Canada ~ Progress Rail ~ Caterpillar Inc.
---
---
Corporate Greed in London, Ontario, Canada
---
LONDON CITY HALL
---
BREAKING NEWS: Mayor's 2012 New Year's Honour List


Mayor Joe Fontana is pleased to introduce the Mayor of London's Honouree List for 2012.

This tradition began in 1976 and each year the names of deserving Londoners are brought forward by friends and colleagues.

London is a diverse city and its residents are compassionate and caring. The Mayor's Honouree award provides recognition to those who go above and beyond and make a significant difference in our community.

The names and details of the individual's service to the city is listed on the Mayor's pages on the City of London website.

The Honourees are also invited to Council to accept their award and this year the Mayor will hold a special reception for the Honourees, just prior to his First Annual New Year's Levee. The reception is set for January 1, 2012 ~ 1 pm to 1:45 pm at The Arts Project at 203 Dundas Street.

The Mayor's New Year's Levee will be held from 2 pm – 5 pm at the same location and is open to all.

The Honourees for 2012 are:
Author:
Mr_Ambassador
Dated:
Friday, December 30 2011 @ 05:49 AM EST
Viewed:
1,762 times
THIS JUST IN (Dec. 30, 1 pm): The Canadian Auto Workers (CAW) at Electro-Motive Diesel in London, Ontario, have voted 98% in favour of a strike ~ if necessary.

The actual vote was 404 to 9 (with 60-70 no shows).

The current collective agreement expires on Saturday, December 31st at midnight.
OPINION: There are many times in life when you have to stand on principle and this obscene contract offer is clearly made in bad faith.
Principles do matter, even if they put you out of work.
Otherwise we're all sheep and indentured slaves.
---
---
The 2012 Mayor's New Year's Honour List will appear on AltLondon on Dec. 31 at precisely 12:01 am
---
LOCAL ECONOMY
---
GLOBALIZATION: A Sub-Human Race to the Bottom of the Corporate Swish-Barrel





On December 20, 2011, The London Free Press ran the story, General Dynamics lands $126M order, at the same time Londoners were reading stories that Electro-Motive Diesel, an adjoining heavy-equipment manufacturer with a backlog of lucrative locomotive orders, was demanding its approximately 500 unionized workers in London, accept a 60-per-cent reduction in wages and benefits.

Subsequently on Dec. 27, Electro-Motive's final offer was a reduction in wages and benefits of 55-per-cent ~ from $35 an hour to about $16.50 an hour.

Today, Electro-Motive's workers are facing a lock-out/ strike vote as the U.S.-based company, Progress Rail Services Corporation ~ a subsidiary of conglomerate Caterpillar Inc. ~ has erected fencing around its manufacturing plant at 2021 Oxford Street East in London (Fencing goes up, fears grow, LFP, Dec. 28, 2011), with its collective agreement set to expire on Dec. 31, 2011.

It's also been reported that the company has already moved machinery out of the plant while a strike vote is scheduled for 10 am on Dec. 30 at the Marconi Club.

So, what's wrong with this picture?
Author:
Mr_Ambassador
Dated:
Wednesday, December 28 2011 @ 03:13 AM EST
Viewed:
3,624 times
---
---
ACADEMIC NEWS
---
Bernie Hammond resigns as coordinator of the Social Justice and Peace Studies program at King's University College


By Bernie Hammond, Ph.D., Sociology

Tuesday, December 27, 2011

Dear Friends:
I have been receiving many enquiries concerning my changed status at King's University College. While I appreciate the concern being expressed, I feel the need to correct certain inaccuracies:
I have not for the time being resigned from the Centre for Social Concern, my contract to teach in the Social Justice and Peace Studies program remains in place and I have not and do not have any intention of retiring in the near future.
What I have done is resign as coordinator of the Social Justice and Peace Studies program.
As many of you know, this program is the culmination of 36 years of work at King's during which, in keeping with my service to a Catholic college, I used every opportunity to promote social justice work within the institution and in the community generally.
Author:
Butch McLarty
Dated:
Monday, December 26 2011 @ 01:22 AM EST
Viewed:
2,261 times
---
EYEBALLING THE FUTURE
---
Predictions for London, Ontario, Canada, in 2012


BACK BY POPULAR DEMAND: With an annual-psychic-batting-average of .977 during the past decade, here, once again, are my Top 10 Predictions for our burgeoning metropolis (wat dat?) in the new year.
Bellagio North®. 'Build it and They will Come.'
1. Mayor Joe Fontana and Ward 3 Councillor Joe Swan will abandon their proposal to whack us with a 1% "economic development levy."

They will, however, commence an aggressive campaign to build a $750-million hotel-casino-and-entertainment complex at the forks of the scenic Thames River.

Mayor Fontana, Joe Swan and Tourism London's general manager John Winston will champion the project by citing the "Wow Factor!" Think Taj Mahal on steroids.

The tentative name for the facility will be "Bellagio North®."

2. Councillors Steve Orser and Sandy White will announce their engagement early in 2012 but will subsequently split up citing "irreconcilable differences" regarding backyard chickens, Occupy London, the Glanworth Library and water fluoridation.

3. Ward 9 Councillor Dale Henderson will personally resurrect London's Big Band Music Festival at the London Convention Centre, promising to make London the "Big Band, Jazz and Swing Capital of the Universe."
Author:
Mr_Ambassador
Dated:
Saturday, December 24 2011 @ 04:16 AM EST
Viewed:
4,552 times
THOUGHT DU JOUR: "If you light a lamp for someone else it will also brighten you path." ~ Great-Great-Great-Great Grandpappy Buddha McLarty
---
---
PEACE ON EARTH, GOODWILL TO ALL
---
The Spirit of Christmas?
OH, BROTHER: Andy Oudman (pictured left) just blew a head gasket (Dec. 22) on 1290-CJBK-AM because he received a Christmas card from two local, Liberal MPPs (Deb Matthews and Chris Bentley), cards containing the phrase "Season's Greetings" etc. instead of "Merry Christmas."

Mr. Oudman's so upset, he indicated he'll be sending the Christmas cards back in the mail to the senders. Oh, brother.
Let's face it folks, the vast majority of Western society has been celebrating Christmas in a spending frenzy of consumerism with the mythical Santa Claus replacing Jesus Christ, the inspiration for Christianity, for more than 75 years.
But we're supposed to get bent out of shape and start foaming at the mouth because we receive a "Christmas card" in the mail that reads "Season's Greetings" or "Happy Holidays"?
If someone's really interested in bringing positive change to this often chaotic and divided world ~ not merely promoting self-righteous hot-air and bafflegab ~ would they get hot under the collar when they receive a well-meaning Christmas card sent their way, one that wishes them "Season's Greetings" or "Happy Holidays"? I don't think so.
So "have a good day," "take care," "have a cool Yule" and "a happy new year" (insert banality here!). And remember, "don't take any wooden nickels!"
Next item of importance, please!
---
---
---
LONDON CITY HALL: Respected senior City manager suffers a heart attack at work

THIS JUST IN (DEC. 20, 5:15 PM): AltLondon has learned from a reliable source (since confirmed) that London's Executive Director of Planning, Environmental and Engineering Services Pat McNally (pictured above) had a heart attack in his city hall office early this morning (Tues. Dec. 20). Another staff member had found him in distress and and immediately called 9-1-1.

Mr. McNally's since had a "coronary stent" inserted at the hospital.

Mr. McNally was scheduled to do a presentation before the Strategic Priorities and Policy Committee at city hall at 5:05 pm this afternoon regarding London's "2030 Transportation Master Plan Evaluation of Growth and Intensification Factors" but was unable to attend due to his sudden illness.

Mr. McNally recently announced that he will be retiring, effective the end of January 2012, but will remain as a consultant to the City of London until the end of 2012.

The above story is expected to be reported by the local mainstream media within a few days or sometime in the new year.

AltLondon wishes Mr. McNally a full-and-speedy recovery.
---
---
FREEZE-DRIED IN THE 1960s: Mayor Joe Fontana, Mayor-Wannabe Joe Swan and the ostrich-like Middlesex-London Health Unit support water fluoridation





THIS JUST IN: Moncton, New Brunswick's city council has just voted 7-4 to end water fluoridation due to serious health concerns raised by citizens based on scores of scientific studies ~ including some which show that fluoride accumulates in human organs and tissue, rendering moot the Middlesex-London Health Unit's argument that London's low fluoride levels are not a concern.

In addition to Moncton, several Canadian cities ~ Calgary, Gatineau and Waterloo ~ have recently dropped fluoride from their water supplies, whereas Thunder Bay voted not to introduce it into its water supply.
---
---
Dr. Hardy Limeback is one of the leading Canadian authorities on preventive dentistry. The Middlesex-London Health Unit, not so much
---
MUSIC VIDEO: Get the Cake ~ Jeff Cake for Mayor!
---
---
Forget about a pricey Downtown Disneyland®, it makes far more sense to use a special 1% economic development levy to reduce London's debt


From the City of London's 2012 Budget:
Debt Levels
By the end of 2011 the anticipated total debt issued will be approximately $336.6 million.
The remaining debt that has been approved but not issued is estimated to be $254.3 million, for a combined potential debt of $590.9 million.
The continuation of an aggressive debt reduction program by Council could see the "authorized but not issued" debt reduced through allocation of surplus and other one-time sources.
However, by the end of 2012 the City's anticipated total debt issued is forecasted to be $370.5 million.
The remaining debt that has been approved but not issued will be approximately $228.4 million, for a combined potential debt of $598.9 million.
Debt Servicing Costs
Debt servicing costs on all projected debt issued (tax-supported, water, wastewater, reserve funds, non-rate supported) will total $60.3 million in 2012 and is anticipated to increase to $62.5 million in 2013.
. . . . . . .
N.B. According to Martin Hayward, city treasurer and chief financial officer at the City of London, "None of the issued debt is callable. Only the authorized but not issued [approximately $265 million] can be reduced by paying through cash sources and not issuing the [new] debt.
---
---
---
City planning staff recommending some buildings be preserved at old South Street hospital, CoL, Dec. 10
---



A levy is a tax and a tax is a levy, according to the dictionary




levy (noun): an imposing or collecting, as of a tax, by authority or force.




tax (noun): a sum of money demanded by a government for its support or for specific facilities or services, levied upon incomes, property, sales, etc.


COMMENT: The only responsible way to debate the merits of a special economic development levy on taxpayers is to clearly identify in advance the specific project the levy will pay for. This would allow for transparency, public feedback and citizen engagement. That's not the case in London at the present time.
All Londoners have currently regarding the proposed levy is a "pig in a poke." In other words, we'd get hit with the levy and our council brain-trust would inform us later what it would be used for. Not good.
And to say we need to have a pot of money from the levy in place before we know what it will be used for (in case the federal or provincial governments suddenly provide matching funds for infrastructure projects) is Enron-style, financial thinking. Arrogance personified.
London has about $207-million in reserve funds for unfunded liabilities, contingencies and emergencies etc., some of which city council could use at its discretion by majority vote, for economic development initiatives.
But the absolute worst argument in support of the levy is this: "Since London's unemployment rate is 9.8%, we need to suck an additional $70-million from the pockets of taxpayers over the next five years in order to create job opportunities [for the development and construction trades]."
---
---
---
CANADIAN BASEBALL HISTORY
---
Canadian baseball legend Ron Stead dies at age 75


By Kevin Glew
Canadian Baseball Hall of Fame
Intercounty League pitching legend, Ron Stead, (pictured left) has passed away at the age of 75.
He died at 6:15 p.m. ET last night (Dec. 5) after a valiant battle with pancreatic cancer.
Born in London, Ont., on September 24, 1936, Stead grew up in Toronto close to Maple Leaf Stadium.
"Where I lived in Toronto was right behind the Maple Leaf Stadium," Stead told me in a 2006 interview.
"I climbed the fence one day and I saw a guy out there hanging out sweat socks and towels and went over and talked to him. And it was the trainer for Toronto, Bill Smith. I just started going over to the park when I thought he'd be out."
The baseball-crazed youngster was anointed the Leafs mascot in 1946, before becoming the team's batboy the following campaign.
Author:
Betty McLarty
Dated:
Monday, December 05 2011 @ 07:26 AM EST
Viewed:
1,622 times
LONDON CITY HALL
---
BREAKING NEWS: Not only is London losing City Manager Jeff Fielding but also Executive Director of Planning, Environmental and Engineering Services, Pat McNally and Ron Standish, Director of Wastewater and Treatment
Click on the above image to hear a musical commentary about London city hall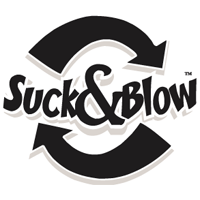 At 7:30 am this morning on 1290-CJBK-AM, London's soon-to-be-gone City Manager Jeff Fielding freely admitted that London's Executive Director of Planning, Environmental and Engineering Services Pat McNally will be resigning in two months.

Subsequently this morning, I learned form a reliable source at city hall that Ron Standish, director of wastewater and treatment, will also be putting on the vanishing cream in two months.

Fielding's been city manager for eight years, McNally's been London's city engineer for about four years and Standish in his position for about six years.

So that's three top administrative staffers leaving near the start of London's 2012 budget process and Mayor Joe Fontana's second year of his four-year term.

So what's it all mean?
Author:
Butch McLarty
Dated:
Friday, December 02 2011 @ 07:26 PM EST
Viewed:
1,913 times
Tim Dobbie was well-respected in Burlington but retired due to health reasons
WOW: New interim City Manager Tim Dobbie (pictured left) is a former Burlington City Manager (where Jeff Fielding is going to become City Manager) and is also a consultant regarding London's governance. Say what?

Does re-arranging the deck chairs on the Titanic ring a bell? It should. I can hardly wait for that new beach at the forks of the Thames.
---
LONDON, ONTARIO, CITY HALL
---
BREAKING NEWS: London's CAO Jeff Fielding resigns, moving to Burlington, where the new, interim city manager came from ... Developing ...


The Corporation of the City of London
For Immediate Release ~ December 2, 2011
Mayor Joe Fontana announced today that he has regretfully accepted Jeff Fielding's (pictured left) resignation from the City of London, effective January 29, 2012, as he moves on to a new position.
Mr. Fielding will take up the position of City Manager, City of Burlington, effective January 30, 2012.
"We are fortunate to have had Jeff as our City Manager for the last eight years. He has been a strong and determined leader of this organization and he has positioned us well to meet the challenges of the coming years," said Mayor Fontana.
Author:
Mr_Ambassador
Dated:
Friday, December 02 2011 @ 02:23 AM EST
Viewed:
4,381 times
---
---
---
Putting London, Ontario, on the international map


How the World sees London, Ontario: Bandito Mass Murders; Banana Toss at Black hockey player at the JLC; Melnitzer Bank Fraud; Giant Sinkhole in downtown London; High Unemployment; Jack-the-Ripper baseball team.

Hey Martha, let's pack up the kids and move to London. It seems like a nice family friendly city to live in. Bwahahahahahahahahahaha!
---
Beer and Baseball is a No-Brainer. Jack the Ripper and Baseball, not so much
THOUGHT DU JOUR: Can you imagine the support locally if David Martin, the owner of the Rippers, named the baseball team the "London Brewers"? Labatt Park, London Brewers? The local hospitality trade would be lining up to sponsor the team, maybe even Labatt's.

If this guy who purportedly owns the London Rippers is a top marketing guru as professed, I'm El Presidente of Argentina.

The London Rippers have a one-year lease at Labatt Park, renewable at season's end. It's doubtful the City of London would renew the lease with the current Ripper-logo branding.
---
LOCAL BASEBALL
---
Jack-the-Ripper logo for a team named the London Rippers is an insult to Londoners and dark-side marketing at its worst


By Barry Wells
Founder, Friends of Labatt Park
November 16, 2011
Last Tuesday night (Nov. 15) at the London Convention Centre, David H. Martin, president and general manager of the new Frontier League baseball team slated to play 48 regular-season home games at Labatt Park next season, unveiled his team's name and logo to about 120 people.
Remember, this was at the height of the local "Shine-the-Light-on-Woman-Abuse" campaign spearheaded by Megan Walker and the London Abused Women's Centre, a campaign supported by the City of London, many local businesses and thousands of Londoners.
With much hoopla, it was announced the team was called the "London Rippers" with an iconic Jack-the-Ripper team logo (a sinister character named "Diamond Jack") accompanied by the slogans "Get Ripped" and "Lurking at Labatt Park This Spring."
I was there, set to embrace the return of pro baseball to London, despite the fact that I've been a London Majors fan for more than 40 years, even more so since I founded the non-profit, volunteer group, the Friends of Labatt Park in 1993.
As such, I spend several hundred dollars at Labatt Park each summer.
I left the convention centre shaking my head and by the time I got home, I realized I'd be boycotting this team as long as they continue using one of the most notorious serial butchers of women in modern history to market the team.
Author:
Butch McLarty
Dated:
Saturday, November 19 2011 @ 03:57 AM EST
Viewed:
1,057 times
---
THIS JUST IN: London Rippers now say team name is meant to honour female TV personality Kelly Ripa.

Sometime next week, it's suspected the team will be renamed the "London Phantoms," which makes sense since they've yet to play a single game at historic Labatt Park in London.
---
THIS JUST IN: London Rippers reveal their new theme song, YT, Nov. 18
---
---
---
---
---
---
---
---
---
---
---
LOCAL BASEBALL
---
LONDON MAJORS SUPPORT THE LONDON ABUSED WOMEN'S CENTRE


FOR IMMEDIATE RELEASE
November 16, 2011
The London Majors Baseball Club will be making a donation to the London Abused Women's Centre (LAWC) in support of their "Shine The Light On Woman Abuse" Campaign.
In addition, Roop Chanderdat, co-owner, general manager and field manager of the London Majors will be at Labatt Park on Thursday, November 17th between 11am and 1pm giving away free tickets for the 2012 regular season on behalf of LAWC and London Majors Baseball.
"The London Abused Women's Centre supports the London Majors as they contribute so positively to the community of London through their generous donation of tickets. We encourage all Londoners to take advantage of the great baseball provided by the Majors," says Megan Walker, Executive Director of London Abused Women's Centre.
"With the negative publicity the baseball community is receiving today, our organization felt the need to remain connected with Londoners and show our support of the LAWC. With our small contribution and ticket donation we hope to shed a positive light on baseball in London and at the same time help raise awareness for this organization," says Roop Chanderdat.