---
2015 Regular Season Home Games of the IBL's London Majors Baseball Club (Labatt Memorial Park at Wilson and Riverside)
Click on image below to enlarge
Click on image above to enlarge
---
STORIES
1 new Stories in the last 1 day

COMMENTS last 2 days
No new comments

TRACKBACKS last 2 days
No new trackback comments

LINKS last 2 weeks
No recent new links


Author:
Butch McLarty
Dated:
Saturday, January 30 2010 @ 06:57 PM EST
Viewed:
1,906 times
LONDON, ONTARIO, POLICE BEAT
---
BREAKING NEWS: Two heavy-set thieves take cash register from Mac's Milk on Oakvilled Avenue in northeast London
---
UPDATE, JAN. 31: On Saturday, January 30, 2010, the two suspects involved in a robbery at the Macs Milk store at 100 Oakville Ave were both identified and arrested.

Nathan Norris. 24, and Kayla Souiriol, 21, both from London, have been arrested and charged with one count each of armed robbery and wearing a disguise during the commission of an offence.
---
ON SATURDAY, JANUARY 30, 2010, at approximately 2:04 am two suspects entered the Mac's Milk store located at 100 Oakville Avenue in northeast London.

One suspect waved a knife around in front of the cashier demanding money from the register. The suspects fled the scene, taking the entire cash register and a quantity of property from the store.

Suspects are described as:

Male, white, approximately 6'7", heavy build, wearing a beige face mask, black clothing and grey shoes.


Female, white, approximately 5'5", heavy build, nylon stocking covering her face, black clothing with a red hood.
Author:
Butch McLarty
Dated:
Saturday, January 30 2010 @ 04:14 PM EST
Viewed:
892 times
OPINION ~ INTERNATIONAL AFFAIRS
---
Citizens should be more than just spectators to the annual State-of-the Union spectacle


By Ralph Nader
SPECIAL TO ALTLONDON.ORG
THE PRESIDENT'S State-of-the-Union Address is the Big Speech of the year. Yet there is never an opportunity either for the press or the citizenry to promptly follow up with any questions or requests for clarifications.

As a result, doubt and misunderstandings fester.

Watching President Obama's speech the other evening before a joint session of vociferous members of Congress, quiet Supreme Court Justices and military brass, I jotted down a few items for the White House to consider.

First, Mr. Obama cited the Senate's inaction four times in contrast to the House of Representatives. To add to his frustration, he cited the Republican leadership for insisting that "sixty votes in the Senate are required to do any business at all in this town."

What he did not do was to urge his fellow Democrats to change the filibuster rule by a simple majority vote.
Author:
Betty McLarty
Dated:
Friday, January 29 2010 @ 04:01 PM EST
Viewed:
2,759 times
The Running of the Reptiles® 2010
Altlondon® stands by its previous prediction that Ted Wernham will NOT be running in Civic Election 2010 in Ward 9 or in any other ward.
Two new candidates have crawled out of the woodwork on Friday (Jan. 29) to file their nomination papers for the mayoral race: Dan Lenart, 44, and Aaron Broughm, 48 (who dat?).
This brings the total number of mayoral candidates up to four: Mayor DeCicco-Best, supermarket cashier-office cleaner Cynthia Etheridge, art studio co-ordinator Dan Lenart, a supporter of the Freedom Party of Ontario in the past and Aaron Broughm.

On May 4, 2006, Aaron R. Broughm described himself as "The most furtile [sic] man in Canada." on the Future Pundit website.
---
Cold-weather alert issued for Middlesex-London
THIS JUST IN: London, ON ~ The Medical Officer of Health has issued Middlesex-London's first COLD WEATHER ALERT of 2010. This Alert will come into effect later this evening as the Environment Canada forecast predicts air temperatures will fall to a low of -16°C tonight.

Over the next few days air temperatures are expected to remain very cold, with evening low temperatures forecast to reach -16°C Saturday and Sunday nights.

The Cold Weather Alert will remain in effect until Monday, February 1st.
---
---
---
---
---
LONDON, ONTARIO, POLICE BEAT
---
BREAKING NEWS: Another bank stickup ~ the Royal Bank in White Oaks Mall this afternoon


ON FRIDAY, JANUARY 29, 2010, at approximately 12:47 pm a lone man entered the RBC at White Oaks Mall located at 1105 Wellington Road South and passed a note to the teller demanding money.

No weapon was seen.

The suspect obtained a quantity of cash and fled out of the mall towards Wellington Road South.

No one in the bank was injured. Police are looking for a suspect described as:
Author:
Betty McLarty
Dated:
Friday, January 29 2010 @ 02:28 PM EST
Viewed:
806 times
LONDON, ONTARIO, POLICE BEAT
---
Five young thugs sought by police after violent robbery at Adelaide and Osgoode Drive yesterday
ON THURSDAY, JANUARY 28, 2010, at 11:45 pm an 18 -year-old man was waiting for a bus at Adelaide Street South at Osgoode Drive when he was approached by five unknown men.

The men assaulted the victim and stole property from him.

The victim received minor injuries. Police are looking for five suspects described as:

#1 Suspect: White male, 5'7, 200 lbs, 17-18 years old with tanned skin, unknown hair colour, wearing hooded jacket, brown eyes with piercing on his face (on eye brow and on ear), possible shaved head wearing a green jacket (football style).


#2 Suspect: white male, 5'9 170 lbs, 17-18 years old with fair skin, skinny build, with a red-and-white plaid coat (lumber jack style).
Author:
Butch McLarty
Dated:
Thursday, January 28 2010 @ 04:02 PM EST
Viewed:
1,732 times
BREAKING NEWS: Corpse identified by London Police


THIS JUST IN: The corpse found in McMahen Park about 12:45 pm on Wednesday, Jan. 27 has been identified as Sheldon O'Quinn, 44.

McMahen Park is located east off of Adelaide Street North, just north of the CP tracks.

While autopsy results are not yet available, London Police do not suspect foul play.
---
MILITARY COVERUP?: Newfoundlanders want answers about missiles flying overhead, CTV, J.28

MISSILES SCREECH BY NEWFOUNDLAND: No one seems to know what two neighbors saw off the coast of Newfoundland earlier this week, but the two are convinced three large bullet-like objects were missiles. And they have photos they say prove it.
---
PESTICIDE BAN DUST-UP
---




---
Salinger's celebrated novel inspired John Lennon's psychotic killer
---
---
LONDON, ONTARIO, POLICE BEAT
---
BREAKING NEWS: Teller smashed in the head with a handgun during robbery at Bank of Nova Scotia on Dundas East
ON THURSDAY, JANUARY 28, 2010, at 10:06 am two men, one brandishing a handgun, entered the Bank of Nova Scotia located at 1880 Dundas Street East and demanded money.

While demanding money, one of the suspects smashed a teller in the head with the gun.

A quantity of cash was obtained and the suspects fled.

The teller received non-life threatening injuries.
Author:
Butch McLarty
Dated:
Wednesday, January 27 2010 @ 05:17 PM EST
Viewed:
1,092 times
---
LONDON, ONTARIO, POLICE BEAT
---
WANTED: Fraudster and thief Richard Earl Rupert, 54
THE LONDON POLICE SERVICE, in partnership with several Ontario police services is requesting the public's assistance in locating a wanted man.

Richard Earl Rupert 54, is wanted on a Canada-Wide Warrant for robbery, break and enter, various counts of fraud, attempt fraud and theft.

A warrant has been applied for Rupert for one count of fraud under $5,000 in relation to a fraud that occurred on March 17, 2009, in London involving an elderly victim.
Author:
Butch McLarty
Dated:
Wednesday, January 27 2010 @ 04:28 PM EST
Viewed:
1,359 times
FEATURED VIDEO: Four charges stayed against UWO student violently arrested on Oct. 14, 2009. Instead, student will be treated under the Mental Health Act.
---
---

CHOO CHOO ON THE MOVE: Part of the ongoing plan is to move "Engine 86" westward, closer to Ontario Street and the Confederation Building.
---
---
---
---
LONDON, ONTARIO, POLICE BEAT
---
The case of the missing Chihuahua
ON FRIDAY, JANUARY, 22, 2020, at 11 pm a Boulee Street residence in northeast London was secured and the resident went to bed.

When the owner awoke the next morning, the residence was broken into and her six-month-old Chihuahua was missing.

Through further investigation that day, London Police attended a north London residence and recovered the Chihuahua. The Chihuahua was fine.
Author:
Mr_Ambassador
Dated:
Tuesday, January 26 2010 @ 11:31 AM EST
Viewed:
2,288 times
BREAKING NEWS: The University of Western Ontario has been officially informed that it's been rejected as the home for Canada's HIV-vaccine manufacturing plant.
---
FEATURED VIDEO: Anti-gay crusader Anita Bryant takes a "fruit cream pie" in the kisser in 1977. Hilarious.



---
Bookmark Altlondon for the latest information about The Running of the Reptiles 2010®

Stay tuned to Altlondon for all your cutting-edge Civic-Election-2010 coverage. You'll often read accurate election stories here a few days before you read them in The London Free Press or elsewhere.
---
LondonFog ~ once a popular spot for London and area's right-wing lunatics to spout off on topics they knew absolutely nothing about ~ has pretty much died on the vine. The site is now updated about once every two months or so. Pity.

More evidence that right-wing nutters have no staying power!
---
Tiger's wife visits him in sex rehab and hopes to avoid a divorce, NP, J.26
---
---
---
Police Chief Faulkner retiring on July 31, 2010
THIS JUST IN: London Police Chief Murray Faulkner, with 35 years under his belt as a London police officer, the last six as chief, has revealed that he'll be retiring effective July 31, 2010.

And no, he has no interest in politics. Chief Faulkner says he prefers giving orders to debating issues of the day. SOURCE: Philip McLeod's interview show on Rogers TV.
---
LONDON, ONTARIO, POLICE BEAT
---
Pot grow-op busted at 8 Spiritwood Court in southeast London
ON SUNDAY, JANUARY 24, 2010, while officers were at a separate address on Spiritwood Court on an unrelated matter, Police detected the strong odour of marijuana coming from 8 Spiritwood Court in southeast London.

Three men from the residence were arrested.

On Monday, January 25, 2010, at 8:12 am the London Police Guns-and-Drugs Section, in partnership with the London RCMP Drug Section, executed a search warrant at 8 Spiritwood Court.
Author:
Betty McLarty
Dated:
Monday, January 25 2010 @ 05:25 PM EST
Viewed:
1,002 times

PIED BY PETA: BURLINGTON, Ont. ~ Police have charged a woman with assault after a pie was pushed into the face of federal Fisheries and Oceans Minister Gail Shea today in Burlington, Ont. Shea was delivering a speech at the Canada Centre for Inland Waters to open the Aquatic Life Research Facility, west of Toronto.
---
LONDON, ONTARIO, POLICE BEAT
---
Londoner Marian Simpson, 49, charged with aggravated assault after woman stabbed four times


ON SUNDAY, JANUARY 24, 2010, at 3:20 pm London Police attended a residence on River Run Terrace near Hamilton Road in relation to a stabbing.

A 49-year-old woman struck a 40-year-old woman in the head with a knife during an unprovoked attack.

A struggle over the knife ensued between both women.

The attacker grabbed the victim and held the knife to her throat resulting in a large cut. The victim was able to escape to a neighbouring residence.
Author:
Mr_Ambassador
Dated:
Saturday, January 23 2010 @ 04:59 PM EST
Viewed:
2,103 times
---
Nobody wants a gutless polecat for a prime minister

"If there's one thing Canadians can't stand it's a polecat for a prime minister who prorogues parliament every time s/he lands in a pickle." ~ Betty McLarty
---
---
---
Welcome to Altlondon®. Your friend in cyberspace since 2001. Please come again. E-mail comments, news tips and advertising inquiries to butchmlarty@yahoo.ca
---
---
LONDON, ONTARIO, POLICE BEAT
---
Londoner Anthony Fonseca, 28, charged with one count of accessing kiddie porn


THE LONDON POLICE Cyber Crime Unit has arrested a London man after executing a search warrant at his residence.

Charged with one count of accessing child pornography is Anthony Fonseca, 28 years of age.

If you have any information regarding this matter or any other Criminal Code offence, please contact the London Police Service at 519.661.5670 or Crime Stoppers at 1.800.222.TIPS (8477).

A 24-7 live video camera in London, England at the world-famous Beatles' zebra crossing on Abbey Road near Abbey Road Studios, a streetscape made famous by the cover of their 1969 LP, Abbey Road.

All kinds of funny stuff happens here around the clock. A tourist attraction.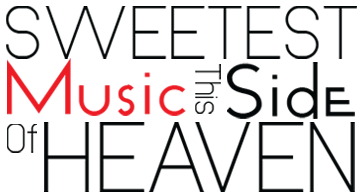 ---
Guy Lombardo's multiple-award-winning Tempo VII hydroplane, built in 1955 and powered by an Allison aircraft engine, has been owned by the City of London since 1983 when it was donated to the City by the late Colonel Tom Lawson.
It is currently on display at London's Jet Aircraft Museum along with the Miss Supertest III hydroplane, immediately northwest of the London International Airport. It is open Saturdays from 9 am to 5 pm.
Contact London's heritage planner Don Menard (dmenardATlondon.ca) if you or your organization are interested in displaying the Tempo VII in a public setting for a special short-term event.
---
LOMBARDO TRIVIA: London-born-and-raised bandleader Guy Lombardo (June 19, 1902- Nov. 5, 1977) never travelled across the bridge named in his honour in London, Ontario, since the bridge never officially opened until Nov. 16, 1978, more than a year after his death.
Guy Lombardo (1902-1977) with his younger sister, Rosemarie Lombardo (1925-2011) in the 1940s. Guy and his brothers in the orchestra actually named their sister Rosemarie, who was born 23 years after Guy.